Discussion Starter
·
#1
·
So I finally finished my 3 new vivariums.
The first is my 18x18x24 Zoo Med. I'll be keeping a pair of Cobalts in here eventually. I've ordered a group or 5 for now.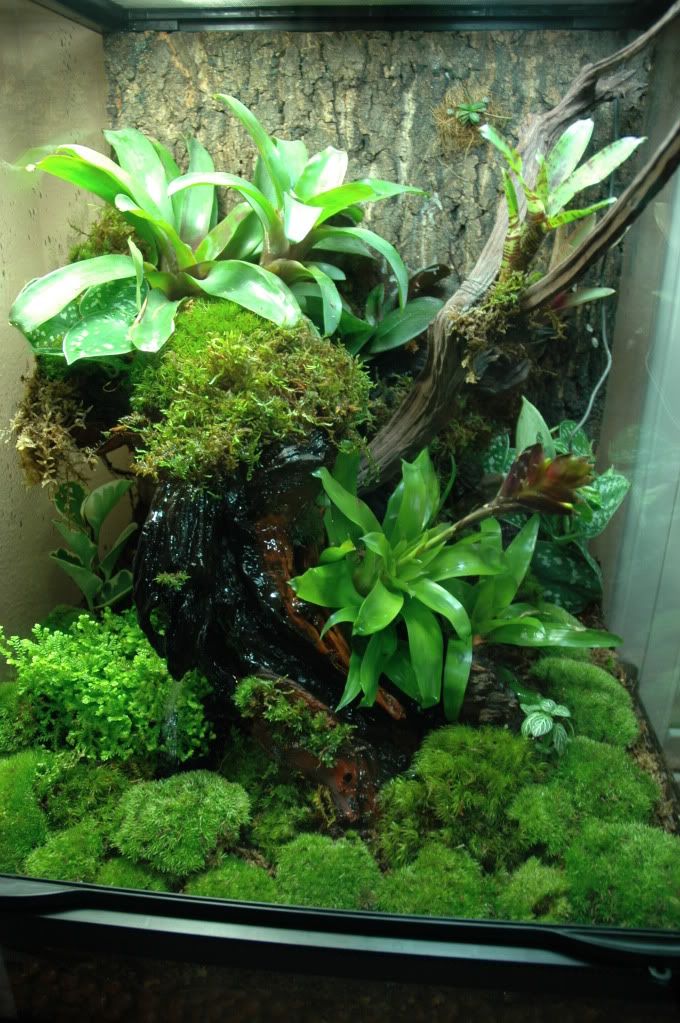 A Closer shot of the water feature. I plumbed an Ehiem pump from a 5 gallon reserve tank below the vivarium through bulkheads. This drains down through a layer of gravel and hydroton and back to the 5 gallon tank. Its basically a small recirculating loop. I can fill the small tank with several gallons of water if needed and perform water changes on the false bottom by exchanging the water in the little tank.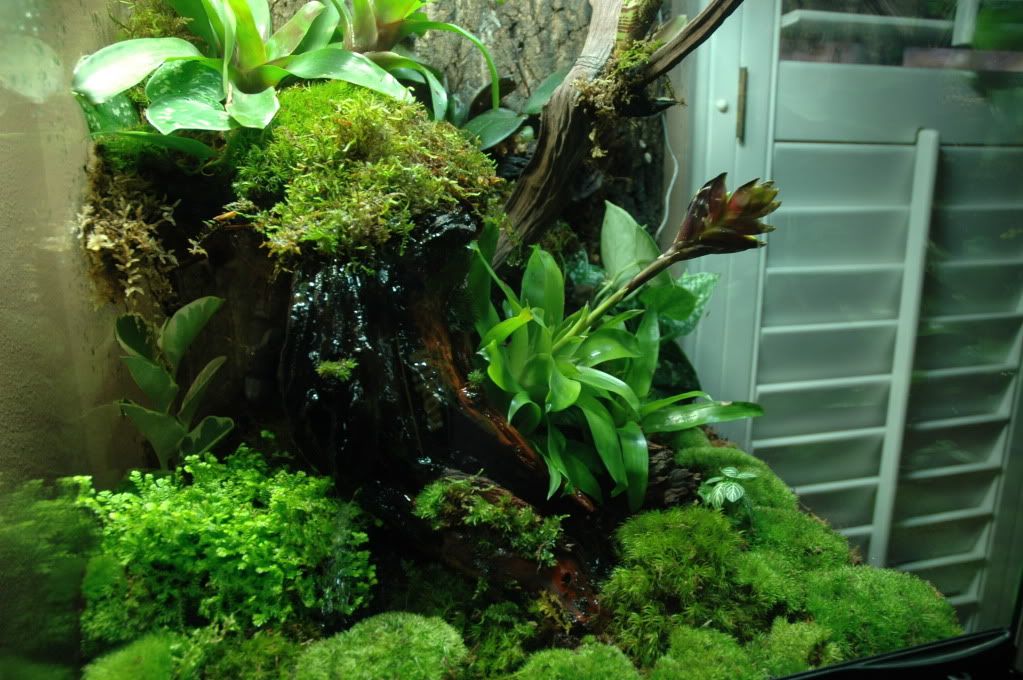 This is a shot of how the reserve tank is plumbed. The fogger is also plumbed through the bottom. It rises behind the central brom via a standpipe.
There are two smaller vivariums, 12 x 12 x 18 Zoo Meds.
The left vivarium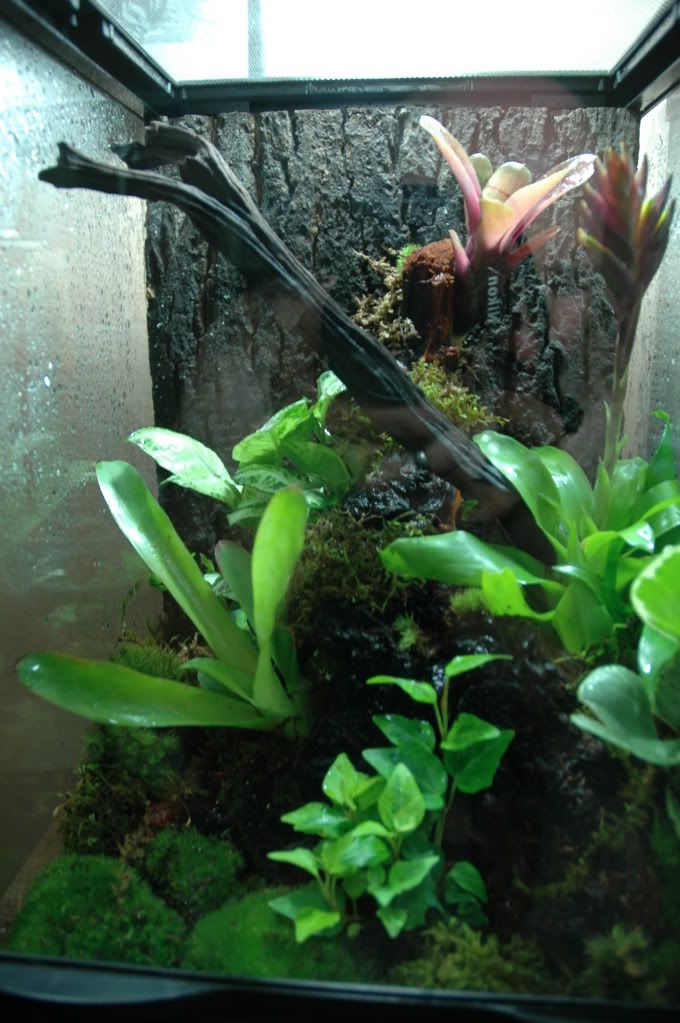 And the right vivarium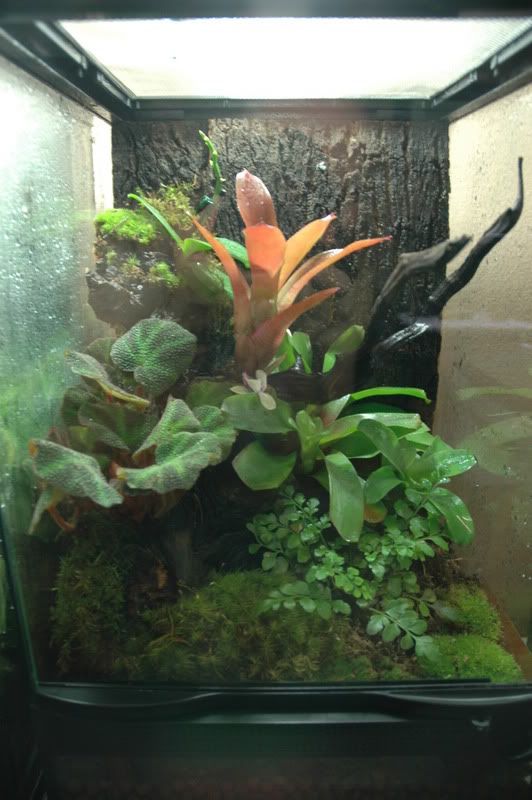 The two sit side by side and share a fogger setup similarly to the larger vivarium. I am thinking of thumbs for the two smaller vivariums.
I ordered all the moss before I really started reading up on how much better leaf litter is. I have magnolia leaves coming and have collected some small live oak leaves that will probably eventually replace the moss. I really need to find something do do with the moss tho.
Let me know what you think.
Doug