Discussion Starter
·
#1
·
A short while back I acquired a couple cobalts from someone who was no longer able to take care of them. I have always found one of them to be 'different' looking...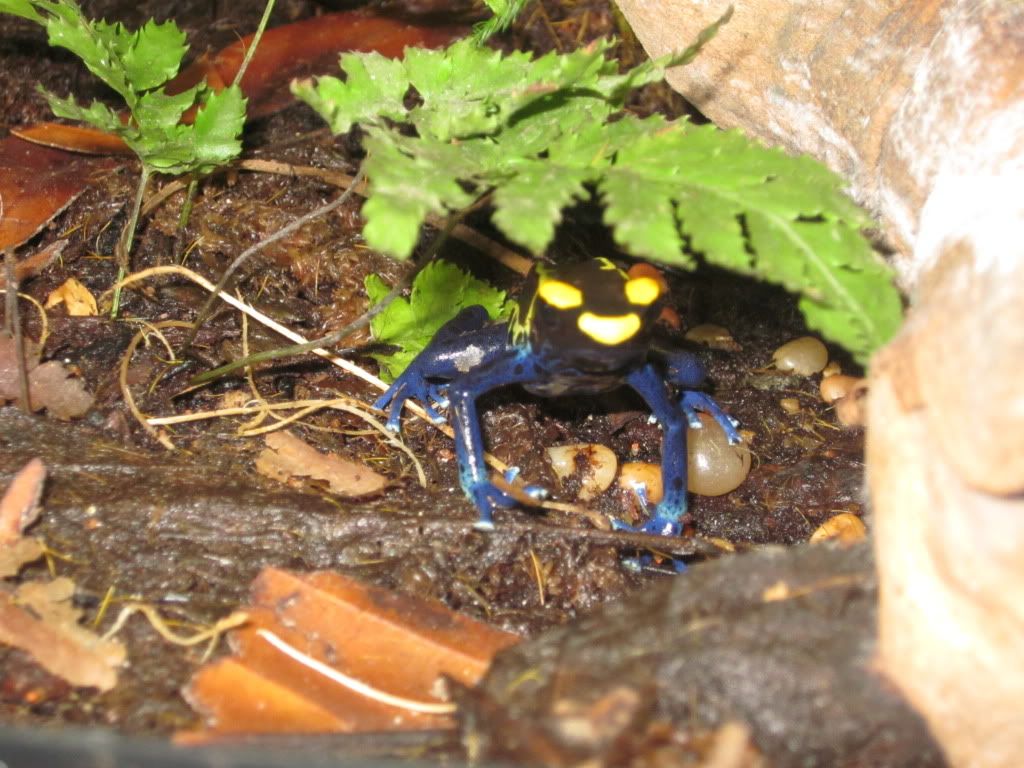 I currently have 6 cobalts and I've never seen one that has a black line running across its face between its eyes and nose. I'm still fairy new to the hobby, but the only morph I can find that has that same look is the Trois Piton morph seen here
Dendrobates tinctorius morphguide
(Color morph #31.)
I was curious if this is possibly some mixed species morph or if this in fact common...