Chad
I am not sure about the pots you are asking about, but this is what I put into my viv right now. They are small dried gourds that I broke the bottom off of and made an opening in them. I think that they look somewhat natural the way they are in the viv. They may not last as long as coco huts or other items, but I keep some growing and drying out pretty much each year.
Bo
This one is easy to see.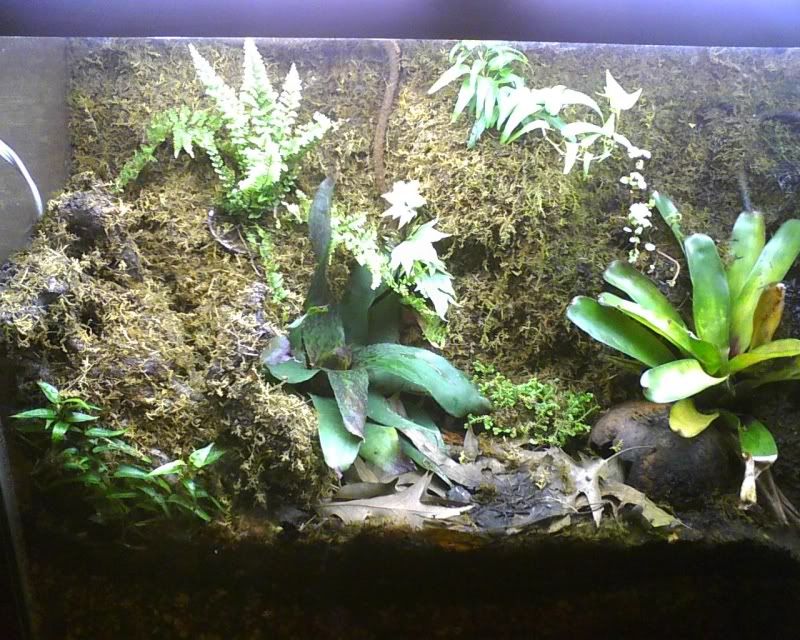 This one is almost hidden by the leaf litter. It is in the back right corner.