Discussion Starter
•
#1
•
I liked the look of the
tribute viv
so much that I thought I would try one myself.
The tank is a 36x18x24 ExoTerra that will be the future home of a trio of Tesoro Bicolors (with the blue legs) that I picked up recently. With luck I might get a couple more to join them. I wanted to give them as much floor space as possible and since my backgrounds usually infringe quite a bit on the floor, I figured this type of tank would give me lots of floor, but still give me lots of planting space.
Here is the first mock up.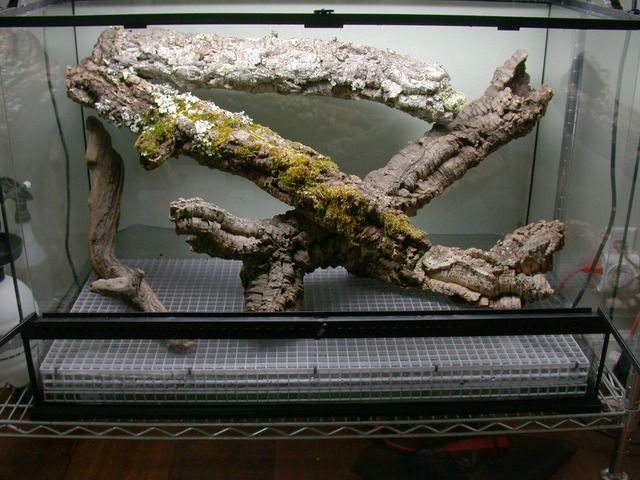 I went with a egg crate bottom because I wanted to make a small pond for the frogs to deposit their tads if I missed collecting their eggs.
Here it is with the pond (it has a window screen liner) and ABG mix. I like hiding ponds a little. I think it creates a little more interest.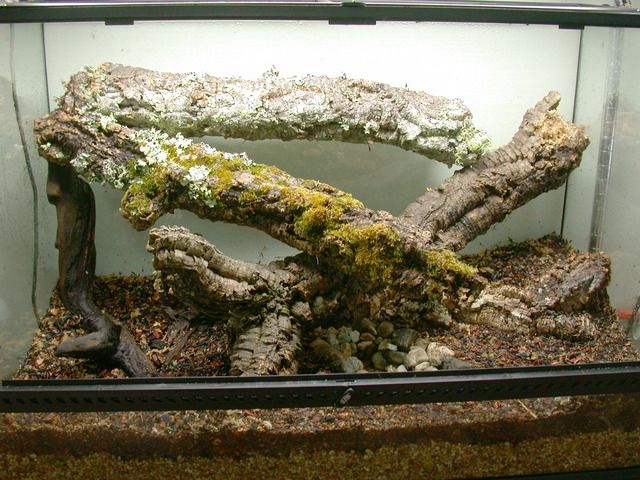 Here it is with a few structure plants. The Philodendron on the left is recurvifolium from Brazil. The Alocasia on the right was supposed to be reversa, but I think it is probably cuprea. The broms on the right are Vriesea flammea x corcovadensis. The three tillandsia looking broms on the left are Vr. correia-araujoi (the little ones) and Vr. corcovadensis (the larger one). The middle brom is Werauhia marnier-lapostollei. The orchid in the top right is Bulbophyllum Kalimpong. No, I didn't keep with new world plants. I apologize to the purists. There is also a Triolena pustulata in the back middle that you can't see from this angle.
I still need leaf litter, and a few more peperomias, ferns, moss and orchids to fill in the cork rounds a bit.
I will post more pics as I go. Comments, questions and critiques are welcome.