Discussion Starter
·
#1
·
Hi everyone, I actually have hermit crabs, but a friend directed me here because I'm in a real pickle with my tank background I made
I made a background with Titebond 2 (blue label, waterproof kind) mixed with EE and some sand. I also stuck a bunch of various things in it.
I applied the mix straight on the glass, after looking around, I'm noticing most people use a layer of foam or cement first. I couldn't afford to lose an extra inch or two, but I hope that wasn't a mistake.
A week after applying it, the bottom half felt rock solid, only a couple patches up top were still a bit squishy, so I thought it'd be safe to add my substrate since I figured I'd be ready to add the crabs soon.
The next morning, where the sand was touching the background, it had turned grey and was "un-hardening" (if that's a word) Which doesn't make sense! This stuff is supposed to be waterproof.
Here's where it was turning grey: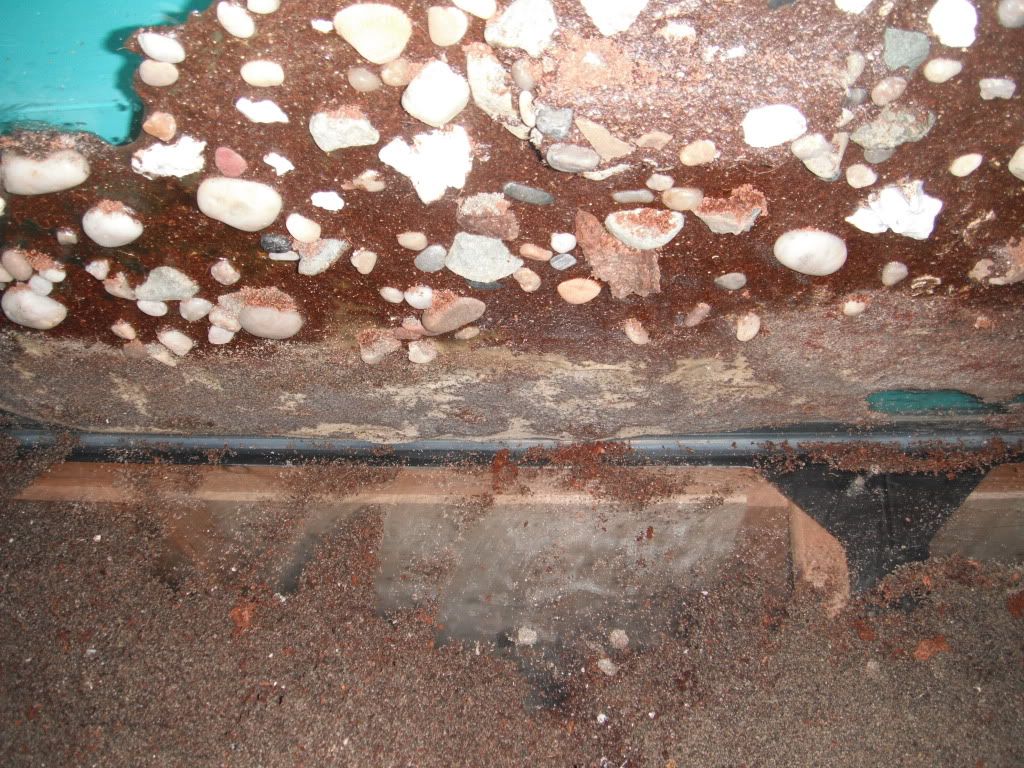 I took out the substrate, but now I'm really worried. I need deep, sand castle consistency substrate for my hermit crabs, and I can't have it softening up on the bottom.
Does anyone know what might be going on? Do I need to coat it in something, or (god forbid) scrap the project altogether?
Any advice or suggestions would be greatly appreciated. I really want to find a way to save this background if I can, and move my crabs as soon as I can.
Thank you!