I managed to score a LOT! of free glass from craigslist.... I mean A LOT!!! All the sheets are 16"x16"x18". These dimensions are perfect for making cubes that fit 3 to a 48" space. It is still in the works, but here is what I've got so far. (I apologize for the bad pics. They are taken with my crappy phone camera)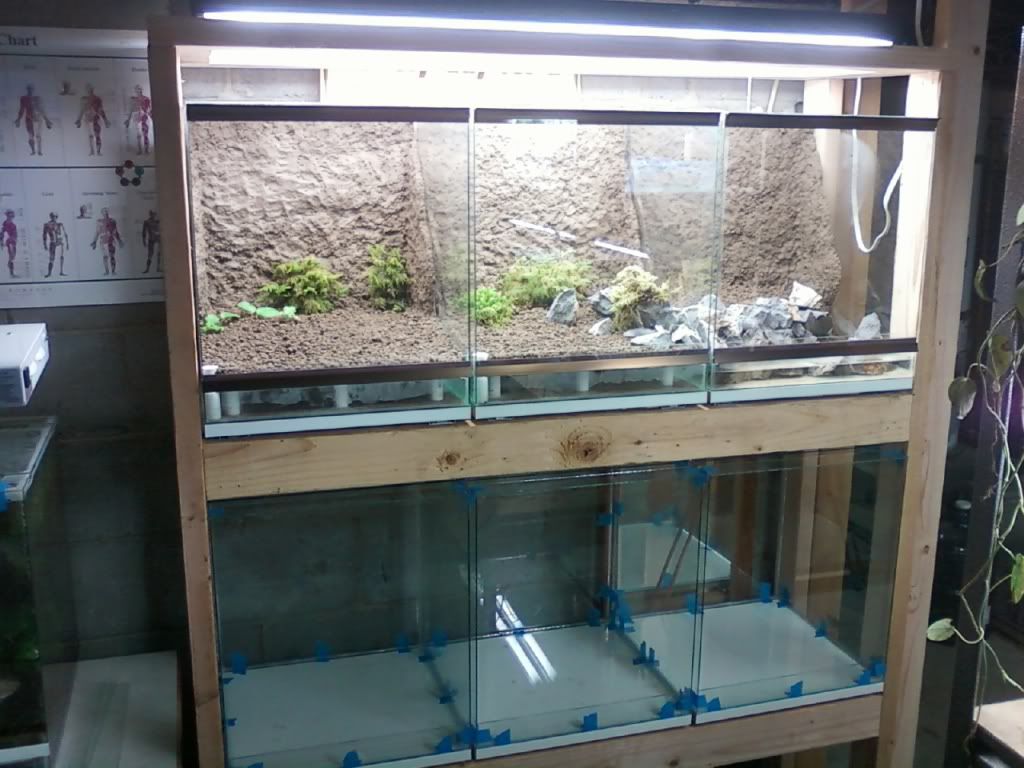 Here is another cube I built from a spare window. Once I get the rack done, I will tear this down and toss it.
Passiflora murucuja. I love this plant
A good friend of mine sent me a package full of viv plants and a little surprise I was not expecting at all! In the box was an adult pair of Hyperolius Fusciventris burtoni as well as 8 CB babies. Was pretty excited about that one!!
Oh, and here was my pumpkin I carved for haloween