Discussion Starter
·
#1
·
whats up guys. I honestly don't think i've ever made a real build thread on here... probably cuz i only have three frogs
Anyways, some of you might already know that i acquired some azureus froglets that somehow went from tads to froglets inside a friend's breeder tank. Point being they were really skinny due to competition from the parents in the same tank. I lost the two skinny ones, but i have one left that is fat, happy, and eating great. I decided he deserved a better home than a tupperware container, so i put together a 5.5 gallon tank for him.
I don't know a whole lot about the sipaliwini savanna (natural habitat of dendrobates tinctorious "azureus" if you didn't already know), but what i do know about it is that it is a very hilly landscape scattered with lots of large granatic boulders. So... i made a hilly tank with granite "boulders" in it haha.
Its nothing to fancy, but it should look good when grown in.
Pretty standard build. Eggcrate false bottom w/ weed blocker, clay background, glass top, and one 26 watt spiral cfl for the time being (might build a nicer fixture at a later date)
Some early pictures:
FB in place. I'm using PVC pipe to hold the rocks where i want them.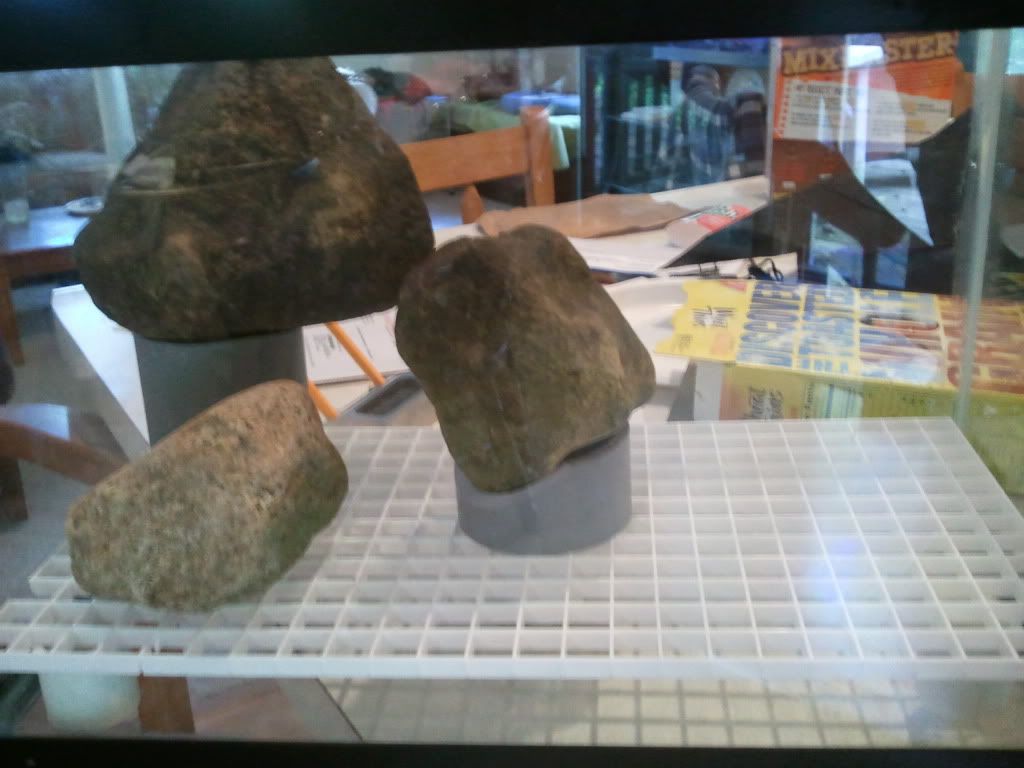 top view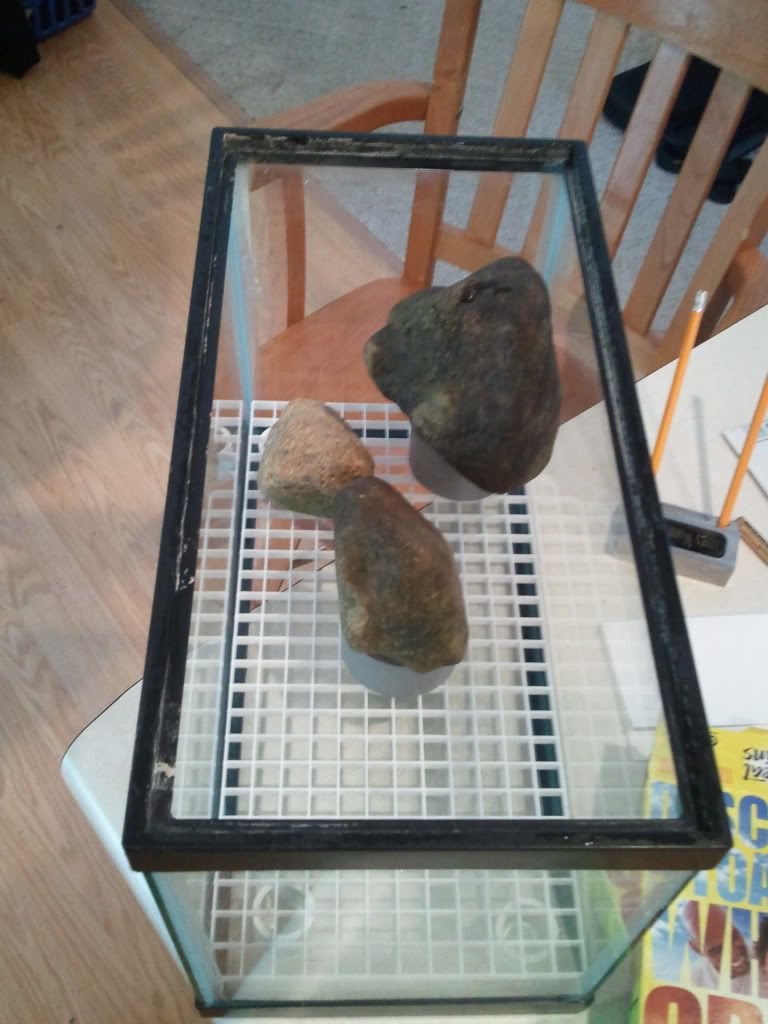 I added a clay background and clay around the rocks so moss will grow in between.
top view w/ clay in place
I finally added a blended mixture of Riccia and java moss all over the clay. Hoping it covers all the background after a little while.
The only half decent picture i took. Getting lighting right was a bitch. It was either way to bright or not bright enough haha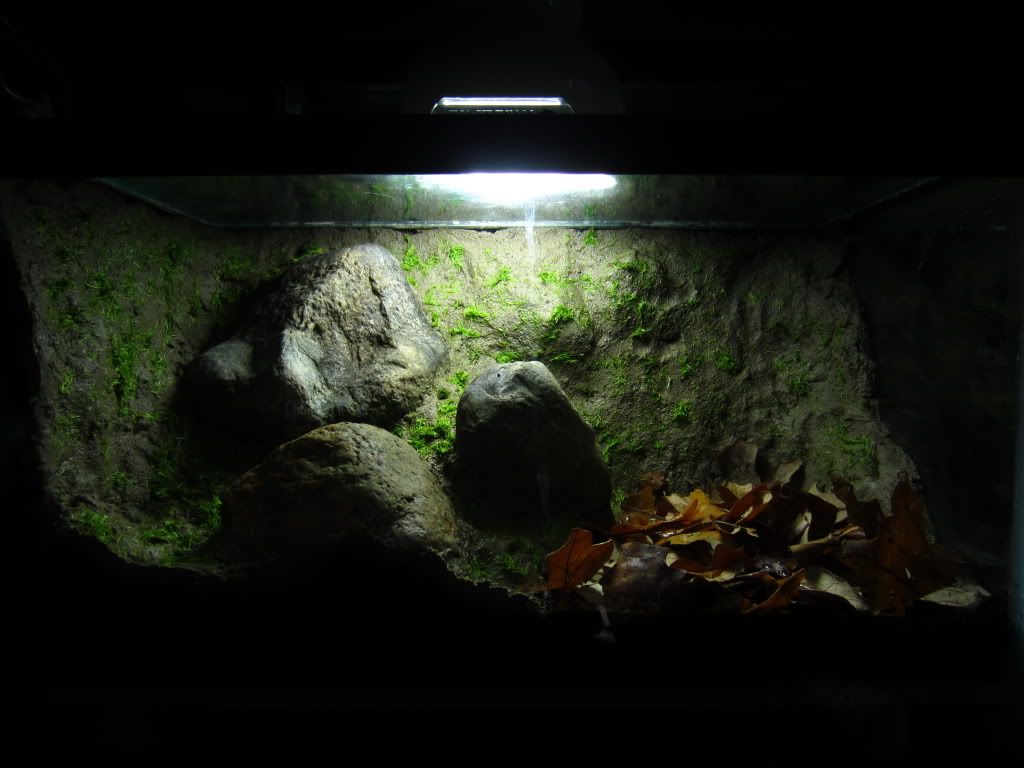 I still think it needs more plants, but i cant think of anything that won't get big and overgrow the tank other than miniature orchids, and i have no experience growing them. Please share any plant suggestions you have!
Technically this is the concept tank for my 40 breeder. It will have a similar layout, but much more detailed and better looking, along with the addition of a branch or two covered in broms and other epiphytes. Keep a lookout for that build thread!
I'll wait a few weeks for things to start growing/microfauna to establish before adding the little azureus.
Just thought you guys would get a kick outa this. Suggestions and criticism are always welcome
Peace out
Ryan