Discussion Starter
•
#1
•
long time no see, people of dendroboard.... I haven't been on here much at all lately (due to all the bad luck i've been having. I totaled my car, messed up my knee, ran out of money, among other bad situations in just a two week period. I think god decided to take a massive poop on my life. This has not been a good winter... lol) But I have been slowly making progress on my 40 gallon tank just so i don't slowly go insane from all this sh!t.
My plan for this tank is to house my two blue and black auratus along with two other adults later on down the road. Like i said, i'm completely broke, so this is most definitely a budget build.
Here is what i have so far.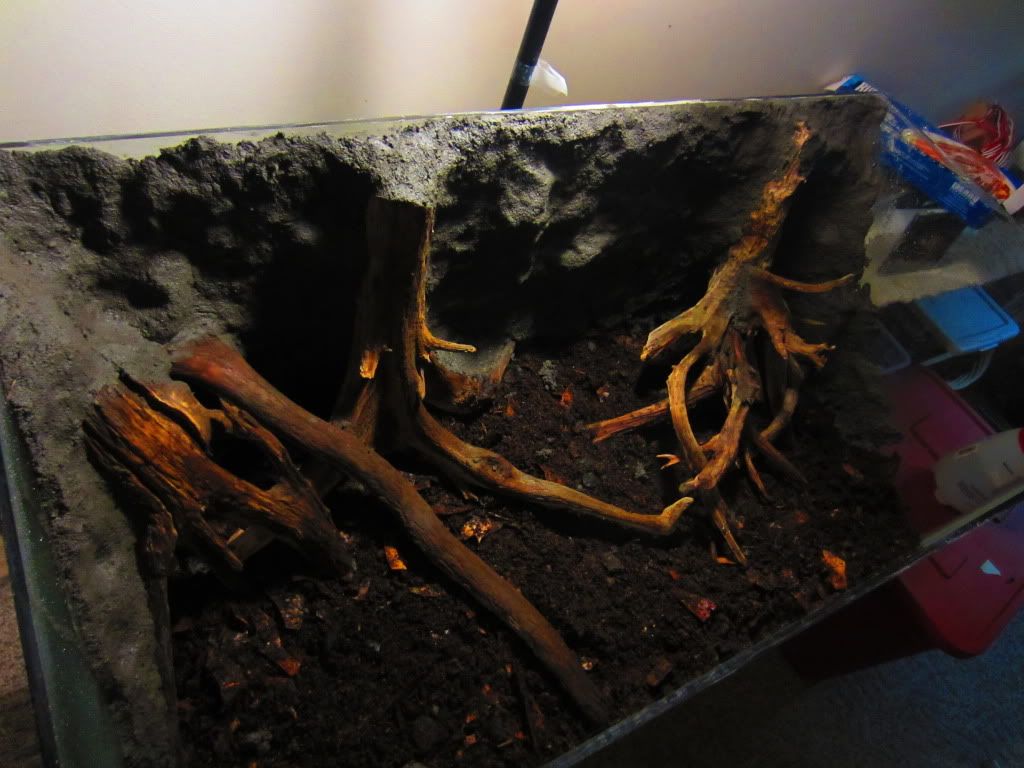 Pretty standard build so far.. just a standard false bottom, clay background, and some pieces of driftwood i've collected over the years. Once i get a light, the clay will be seeded with a riccia and java moss mix, so give it a few months, and the background will be green instead of grey. I have a few broms that will be put in there, but other than that, i really don't have a set plan for plants. Maybe some cryptanthus or a fern or two? i need ideas.
Let me know what you think so far. There is still a long way before i can call it finished, but hell, its a start.