Discussion Starter
·
#1
·
So, I haven't been around much lately.. lost my caucheros to a freak power failure this winter (sad, sad day) and then had a baby, so it's been a bit hectic. However, I've been getting back into the swing of things again and had a very odd thing happen. One of my female vittatus has turned black. You can still BARELY see her metallic orange stripes if you look closely, but everything else is BLACK.
I'm pretty sure she just laid a viable clutch as one day she was pretty poofy, and the next, skinny mini, and now I've got wigglers on a brom, but it could have been the other female in the tank.
She's eating like a pig, and is plenty active, she's still bold as can be (except for when that darn camera comes out), she's just.. turned black.
Humidity is 99%, temp is higher - 74-79 degrees depending on time of day.
Has anyone had/seen this happen before?
Here she is (the flash really brought out what little of her orange there is):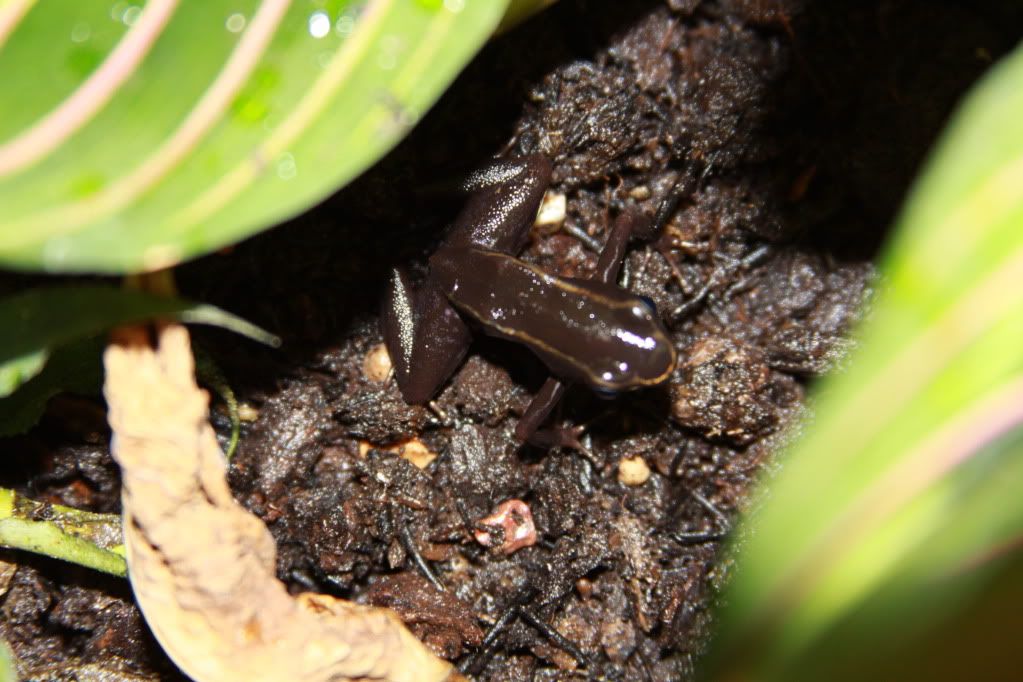 And here is one of her tankmates: