Discussion Starter
·
#1
·
After seeing so many pictures like this: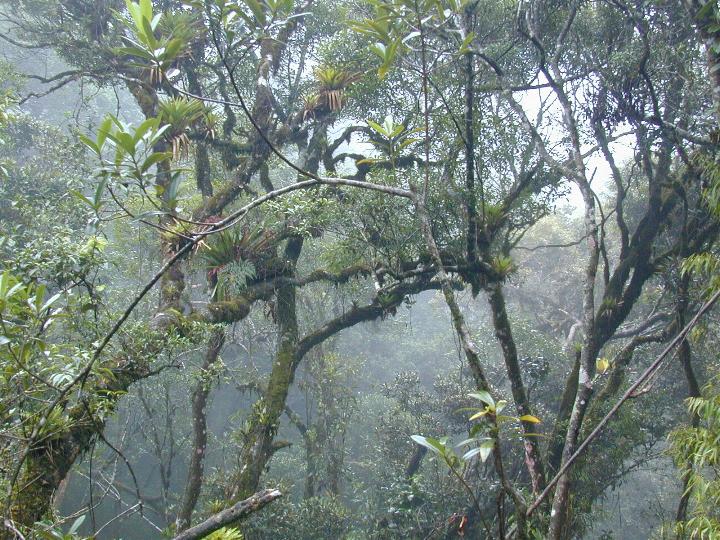 I've started thinking how you would put together some sort of vivarium that mimicked this sort of arboreal habitat. Growing orchids in pots is fine, but I really like to see their natural growth forms on trees and the mosses, lichens, etc. that they're nestled in with as well. So, today I did a little collecting to take the first few steps toward it actually happening. Below are a few shots of the initial branch in a 55 gal (excuse the hard water film):
My plan would be to get some moss growing pretty profusely on the branch(es), then add a brom or two, some type of epiphytic orchid (probably in the Pleurothallid alliance) and some type of epiphytic fern (Lemmaphyllum microphyllum?). As for keeping the wood moist, I'm wondering if something could be done by feeding a line of air hose (the kind for air pumps in aquariums) with a small hole in it every few inches along the branch, hopefully hidden. It would be connected to a small pump sitting in a water reservoir outside the tank, and on a timer. Every few hours or so it would come on and for a few minutes saturate the limb and moss.
Any thoughts or comments on going forward with something like this?