Discussion Starter
·
#1
·
Hi, so here is my latest viv project. I haven't built any in awhile or been very active around here, but I lurk quite a bit. Anyway, since I've gathered so much info from here I thought I would share.
Like the title says its a Zoomed 18x18x24. I'm not sure on inhabitants yet. I originally wanted to build it for day geckos. Then started thinking about pdfs again and then to pygmy chameleons. I'm kind of all over the map right now. So I'm not really sure which one I'm going to go with. There is an expo up here in WA in a couple weeks, I'll have to see what is offered.
Background: Fake rocks built with pink insulation foam, drylok and concrete color. The rocks were created with a base coat of dark then dry brushed a lighter color on top. A couple rocks I used great stuff to build ledges. In between each rock I placed some brown colored drylok mixed with coco husk.
There is going to be a moss covered log leaning against the background. Then in the front right corner I'm going to use white sand to create the look of a dry river bed hopefully. The substrate is going to be coco husk and orchid bark placed on top of leca.
For the lights I was planning on just using a couple daylight cfls I can get at the local hardware store.
Misting is a diy setup that I'm working on. Since its just one tank I don't need a full fledged automated system. So I created one using a hand pump attached to a couple foggers.
DIY Stand and tank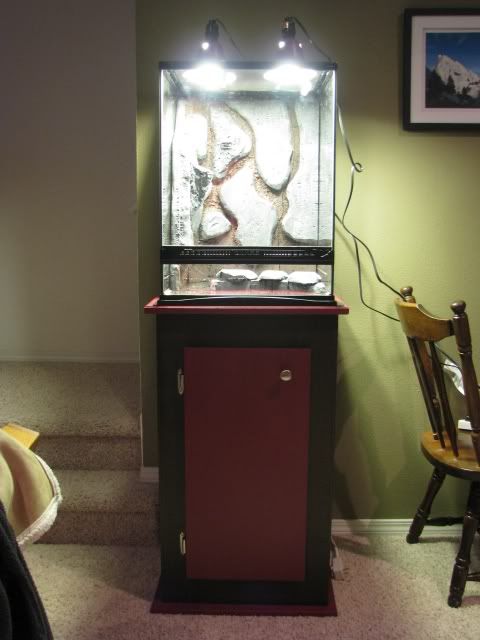 Tank Closeup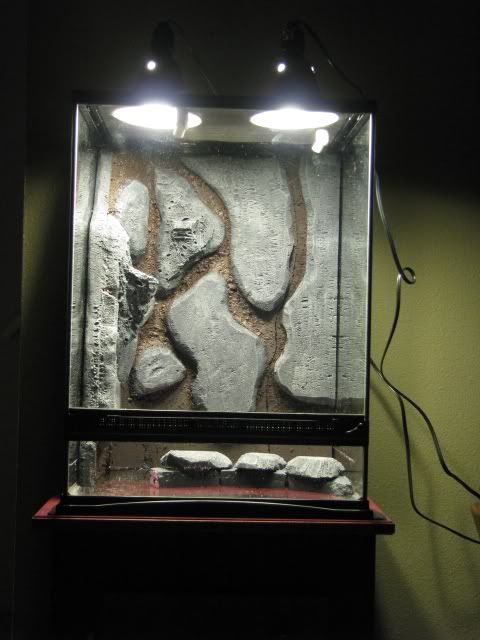 Rock background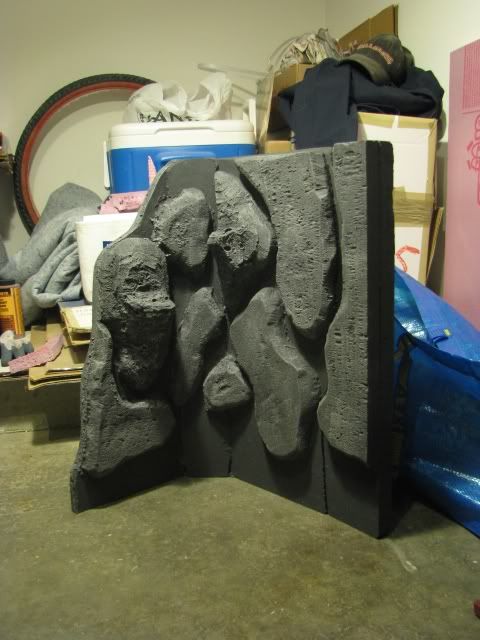 This is how I'm going to place the log once the background is done drying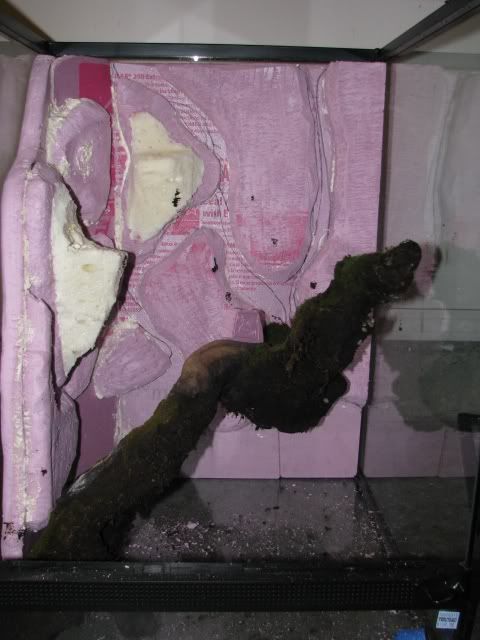 Hand pump mister: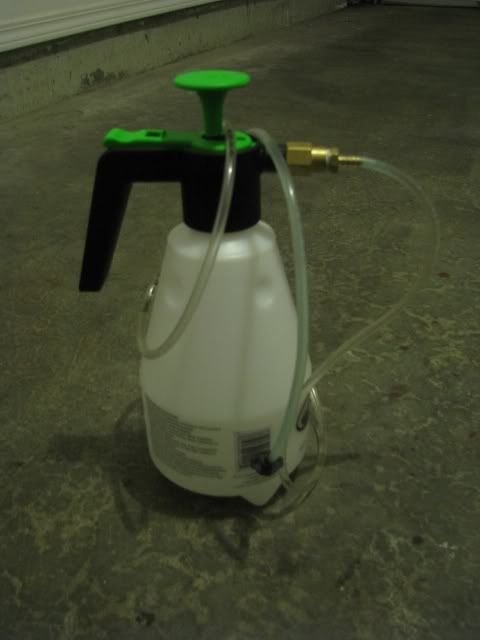 Misting nozzles using cpvc pieces. I'm going to glue the foggers to one end of the cpvc and attach micro tubing to the other end then run the tubing through the cpvc. I'll post more pictures later if people want to see them.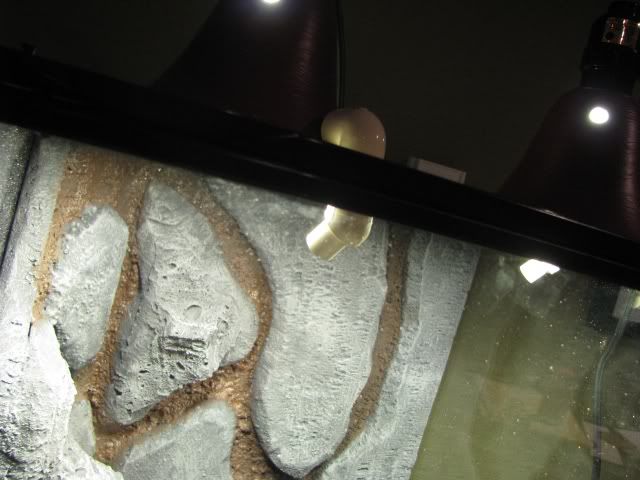 Thanks,
Chris