Discussion Starter
·
#1
·
So I finished building my new vivarium and it has been planted for about a week and a bit now. There are 6 bromeliads... Don't know their names because I lost the name tags...
Theres lots of leaf litter, live oak and magnolia. Magnolia first, the oak, then some more magnolia, and topped off with some more live oak. Theres lots of it! Haha Unfortunately, theres only one type of spring in there right now but I plan on adding some more types.
Theres 3 clumps of ficus, one on each of the side walls and one in the back right corner. A vine plant in the front which I think might be something radicans. Theres one allocosia polly in the back next to heart-leaf fern. I'm just sorting out the temps and getting a permenant light for this tank. Background is a thin layer of GS and coated with coco fibre... Except some of it fell off.
I'm planning on getting some el dorado or cristobals so if theres any corrections, please tell me!
So heres the pics...
A full tank shot...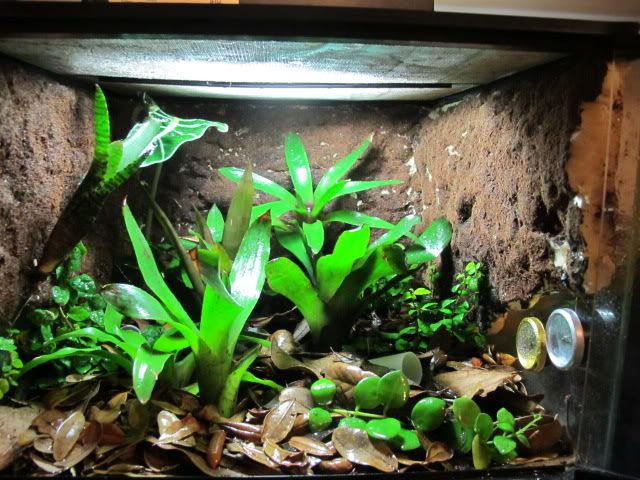 Left side...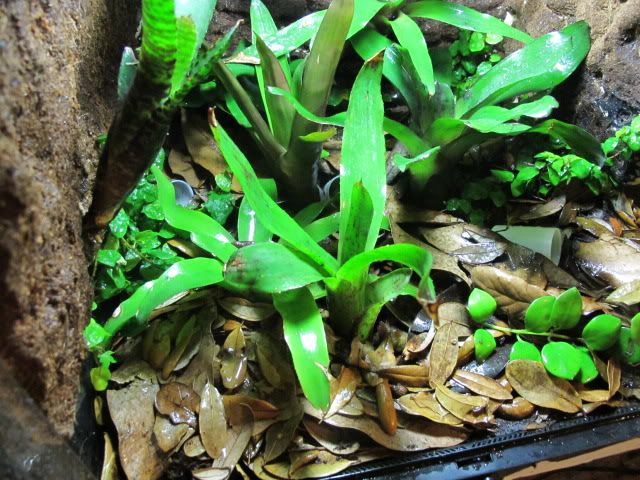 Right side...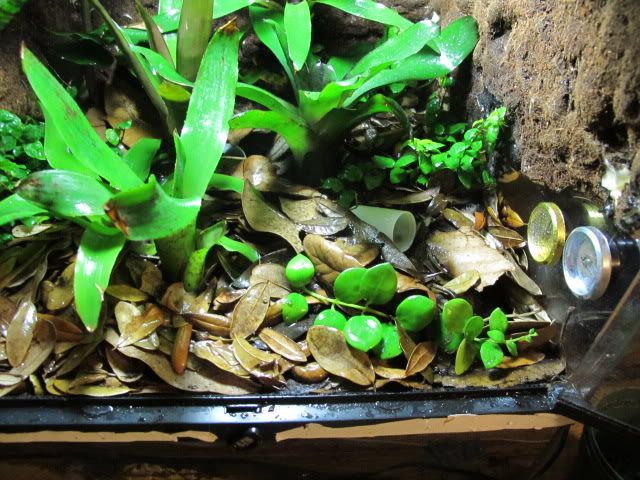 My little helper!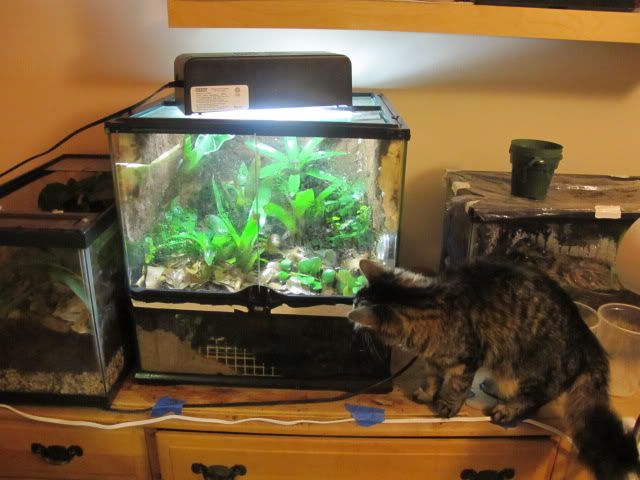 One of the broms.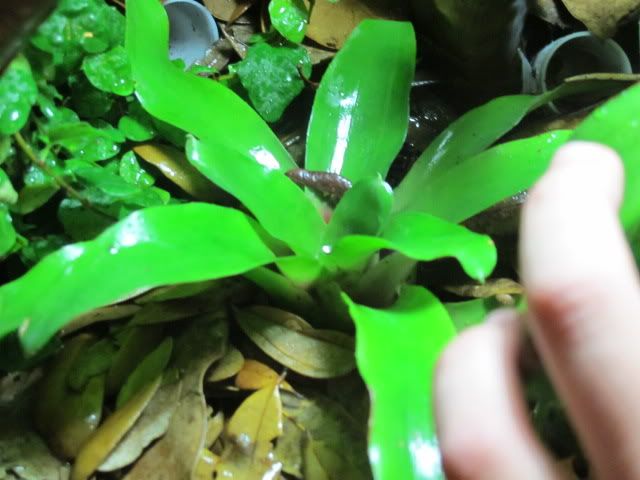 Back right side...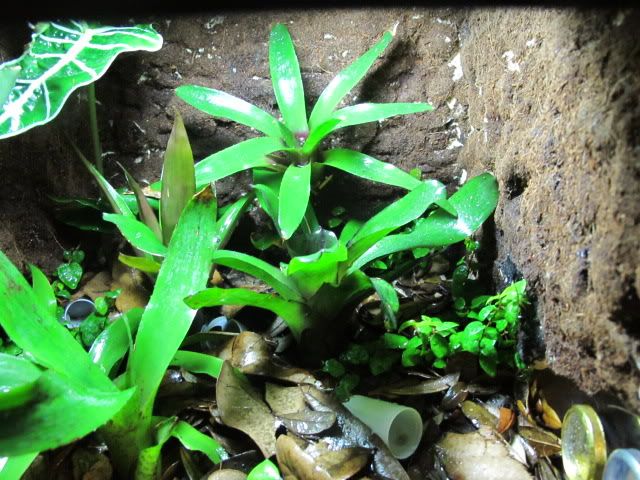 Thanks for looking!
-Alex