Discussion Starter
·
#1
·
Decided to go ahead and set up some 20 longs for our G&B Auratus and Azuereus. Deliberately kept the plant density down since their previous vivs had literally become overrun with vegetation.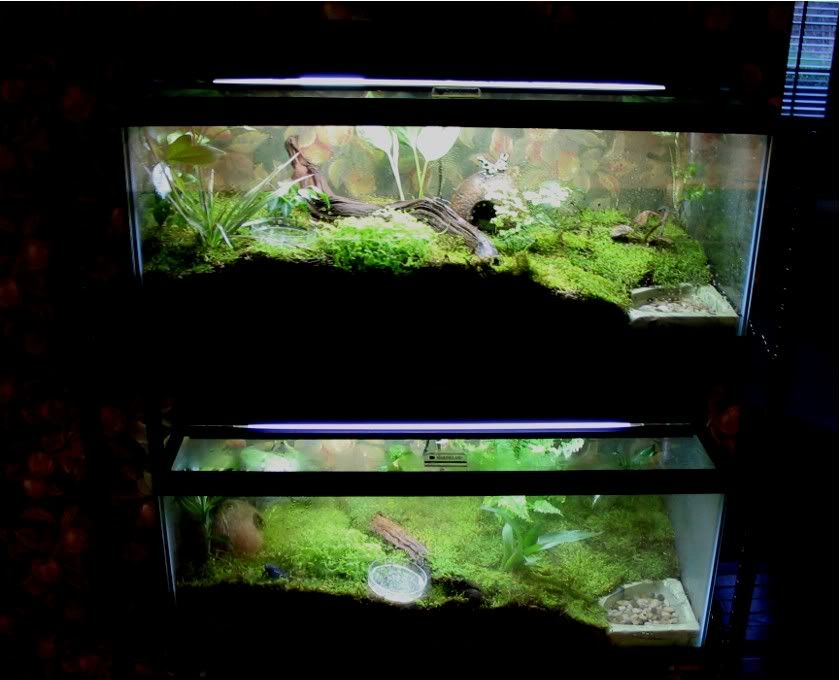 The frogs seem to love the additional leg room. Don't know what they make of the wallpaper behind their vivs though :wink: (well in truth I'm not sure what I make of it either :lol: ).
Also setting up a new 15 gallon high for 4 Panguana Lamasi.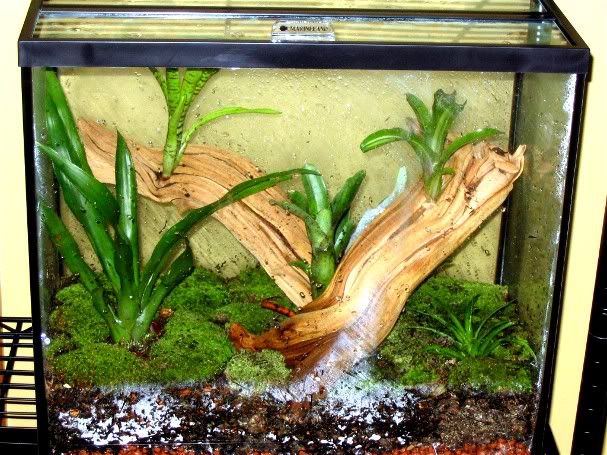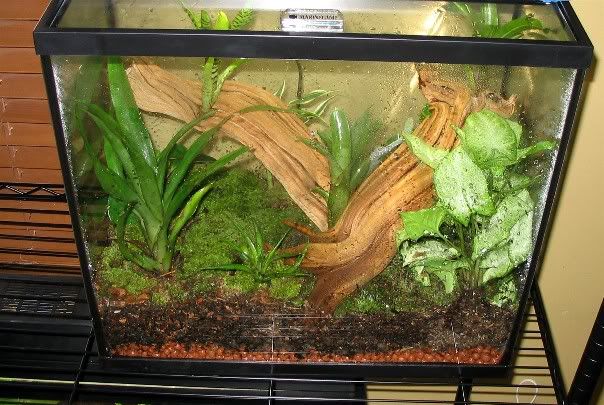 Nothing fancy but hopefully planted well enough to keep them happy.
Bill