Discussion Starter
·
#1
·
Hi, i'm so glad I found this site as there is far more up to date information here than I could find locally (Cornwall UK).
Reefkeeping is my main hobby and business manufacturing coral and fish feeds, but the appeal of dart frogs was virtually instant after one of the local marine fish stockists got a few in.
Going on their advice i set up a exo 12x12x18 with coco soil top to bottom, plastic vine, heat & lighting. I wasnt happy with the plastic so planted a bromelaid, some mini palms etc, and then decided they would die quite quickly in the wet soil......48hrs of intense reading on this site later the set up was fully dismantled..................
Now we have a pepple drainage layer, topped with live sphagnum, then leaf litter. The plants are in pots with the coco soil sunk into the gravel, there is a waterfall and pool, a twisting dead vine (that may mould a bit) with an air plant, and more floor space (thinned the plants out)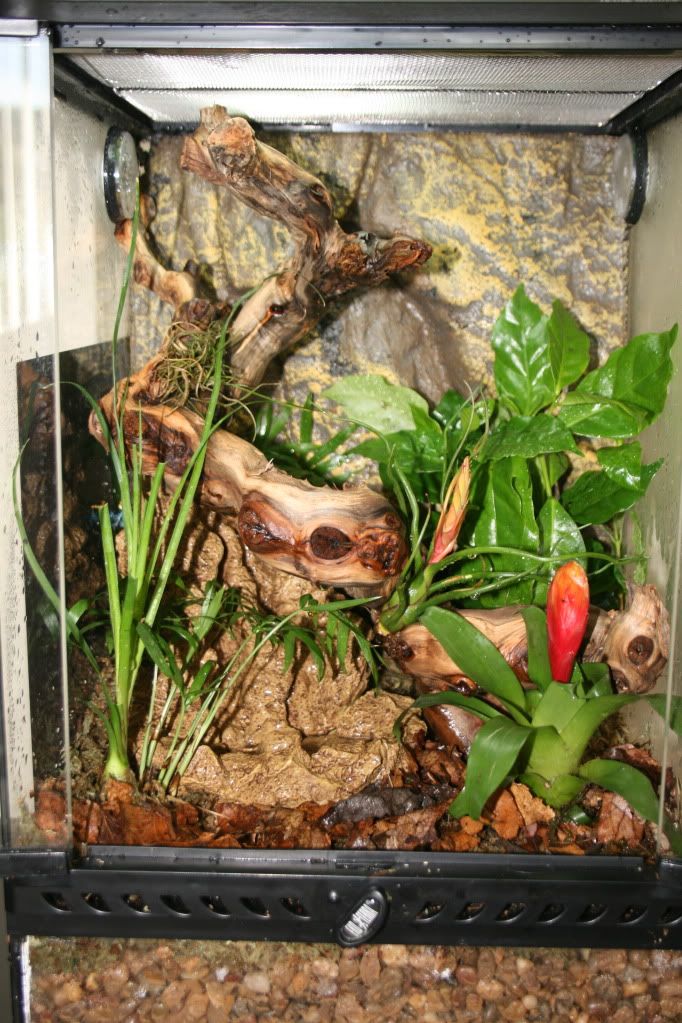 I cut 2 glass rectangles to fit on top of the mesh lid, added water, let it drain down through the pebbles, and for a few days misted with pure water from my RO/DI water filter, temp is 20deg night, 26day (digital hi/low thermometer borrowed from our main reef tank), humidity 80%+ (exo dial, not that accurate but i can create condensation if i fully shut both top glass panels).
lights are 12hr, waterfall 24/7, everything stayed much the same for 4 days.
Fruit fly cultures are running on liquidised banana, brewers yeast, spirulina, white breadcrumbs and 1/2 a bottle of budweiser for the liquid, with a little white vinegar and a few rings of orange on the surface - fingers crossed but they seem to like it.
Great excitement yesterday as we collected our first froglet - a small tinctorious....does it have a morph name as well as there are several different looking frogs within the species?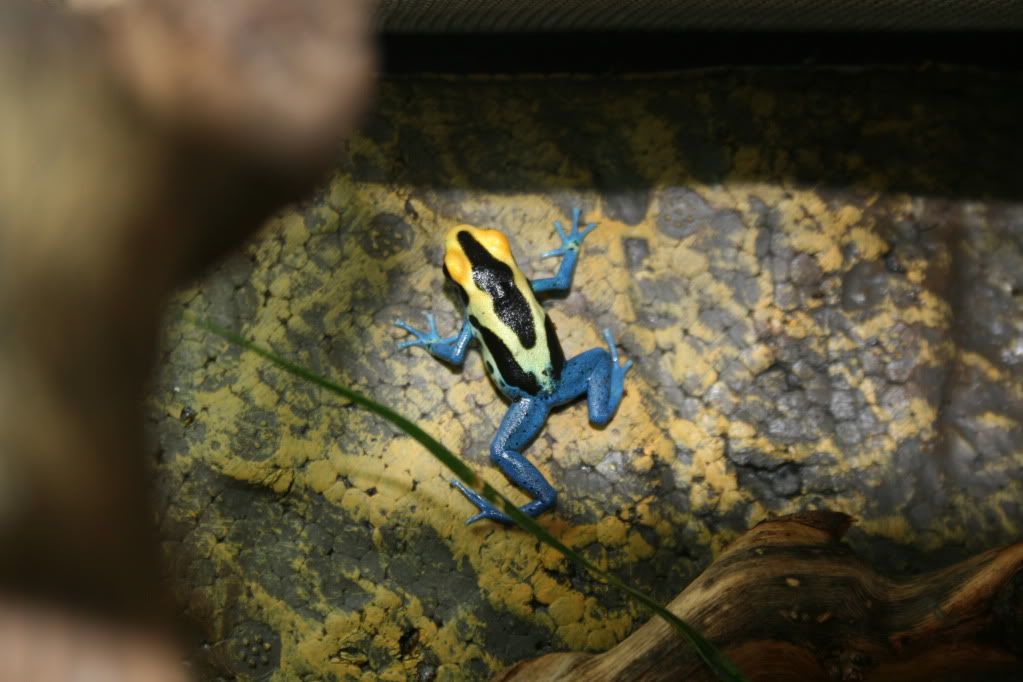 This morning i guess thats a poop on his leaf? as it wasnt there before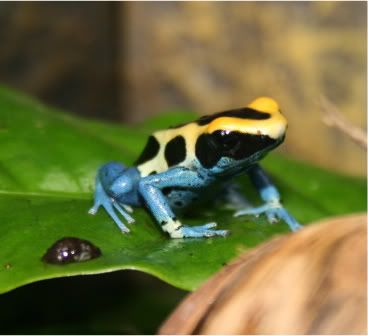 I will add another tinc the same size in a week or so, and that will be it for the tank until they grow closer to adult, then we will set up a larger tank and if they are a pair move them over, if not we'll buy whichever sex we need for the pair.
I use vit & cal dusted fruit flies and was also recomended these micro silent crickets as a feed, but dont see them mentioned on this site much, are they less suitable, or ok as well ?
thanks for the wealth and depth of information on the site
Marcus