I picked up this 47 gallon tank from my neighborhood tonight. The dimensions are 36" Long by 18" Tall by 17" Deep. I liked this tank in particular because the depth of the tank will help to make more space for the frogs. It was only 30$ including a light and a folding lid that's not pictured, and I bought it on craigslist!!! It was an amazing deal, and here are some pictures:
The tank with my hand as a scale: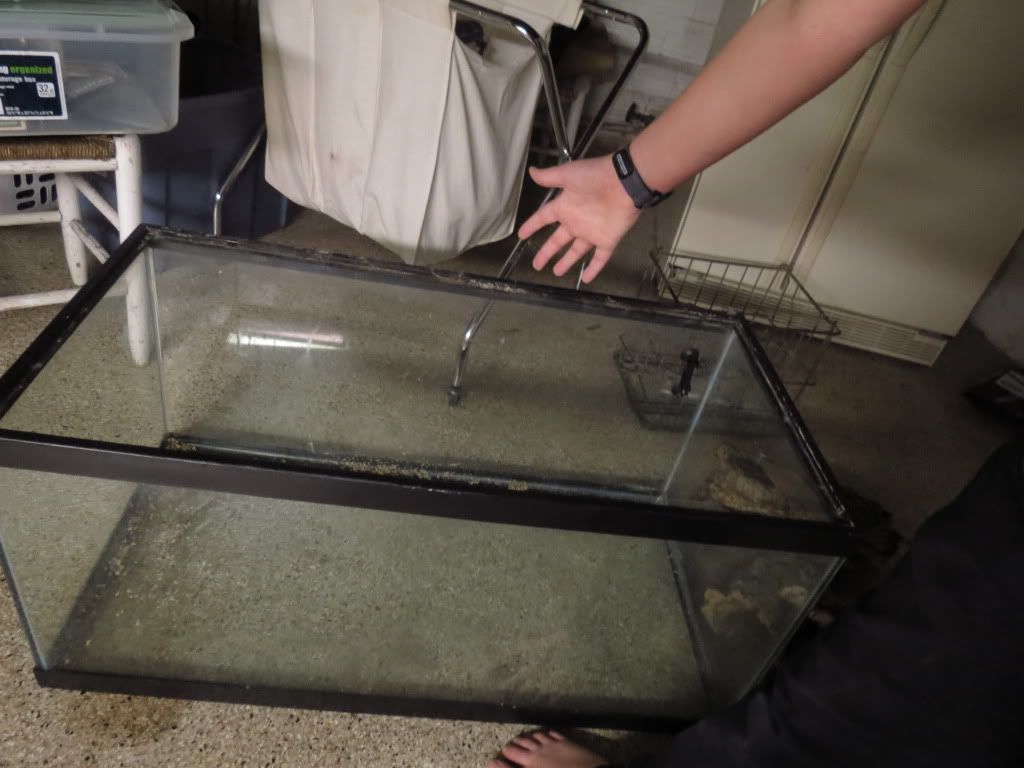 My supplies (cork bark and driftwood), I will admit I did buy from Petco only because they had a 20% off sale. I don't think that there will be enough cork bark for the whole thing, so I think that I will use some Great Stuff too.
Here is the driftwood nailed together and how I would put it in the tank:
Please give thoughts and ideas to help me figure out a good plan for this amazing find!
Will Brinkerhoff