Discussion Starter
·
#1
·
I picked up a 18x18x18 sale exoterra a while ago and here is how I made it fruit fly proof . This is mt first one and I will be moving my SI tricolors into it when its ready .
For the front lower front vent I popped the inner molding piece off . I forgot to take a picture if it but it pops right off real easy its just clipped in . I just pops upwards . Just use a small knife and it comes loose easy . Once its off you can look in the back of it and I just cut a few small pieces of screen and glued it in the slots with weld on glue . The center two holes I just filled with silicone since I didn't want to interfere with the latch . Then just pop the molding back on .
For the top I removed the screen and replaced it with glass and a front vent and a center internal circulation system . I siliconed the center part of the screen so it pulls air from one side of the tank and blows it back in the other .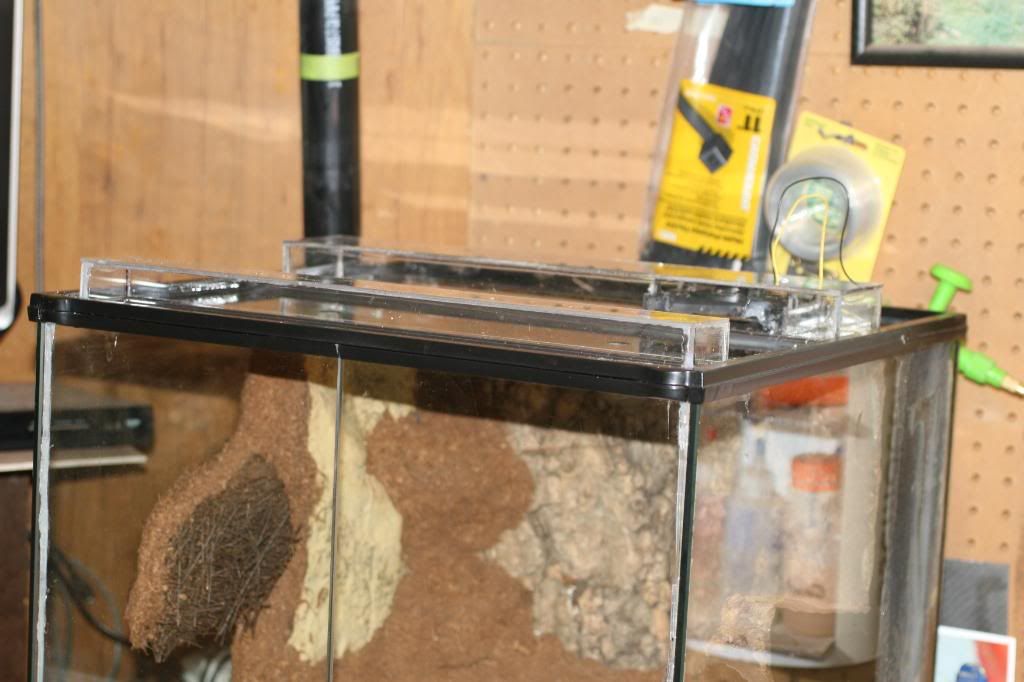 A sealed in computer fan goes in the back housing for internal circulation .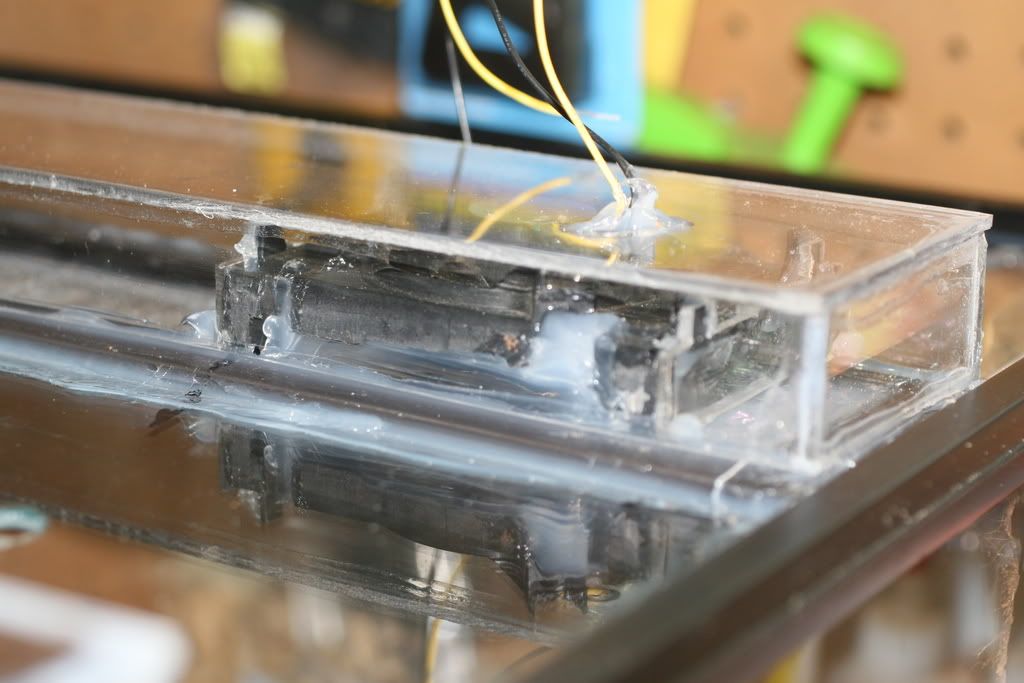 For the gaps in the doors I just siliconed the gaps closed for a perfect seal . The way I did this was , I opened the doors , and on the side panes of glass I used a piece of glad wrap and wrapped it around the side glass were the doors meet then ran a bead of silicone down the edges of the doors and closed them . When it dried I just sliced off the excess front and back silicone with a razor blade . I did the same thing for the gap were the doors meet , just use silicone on one door edge and glad wrap on the other and close the door .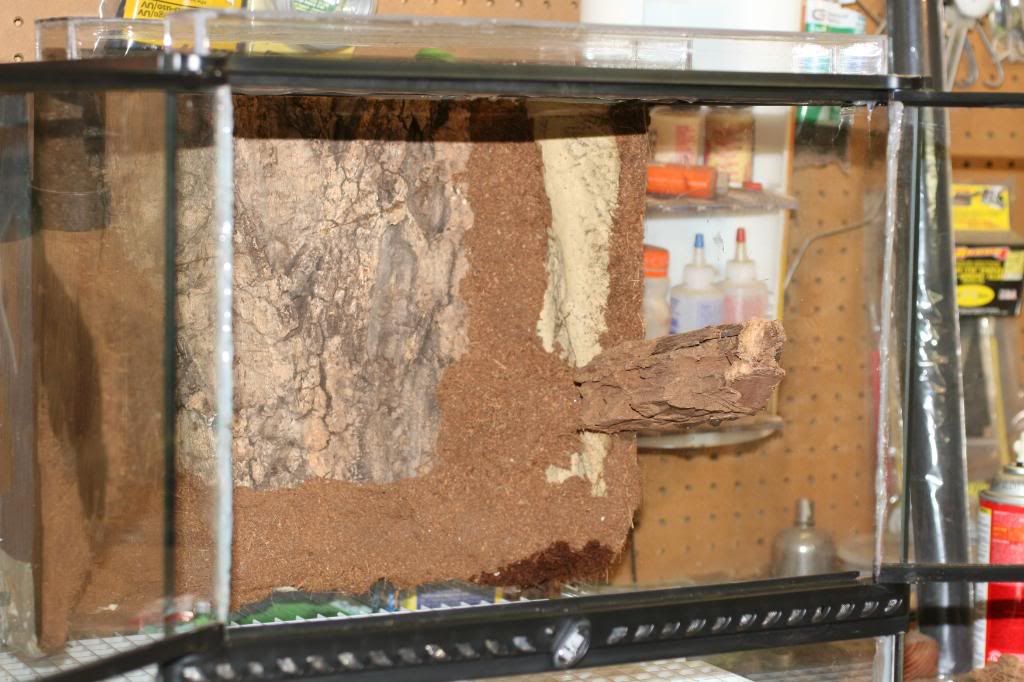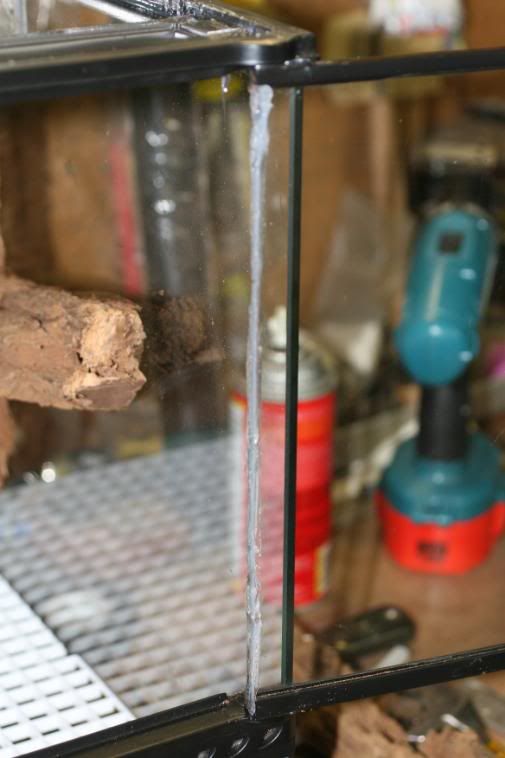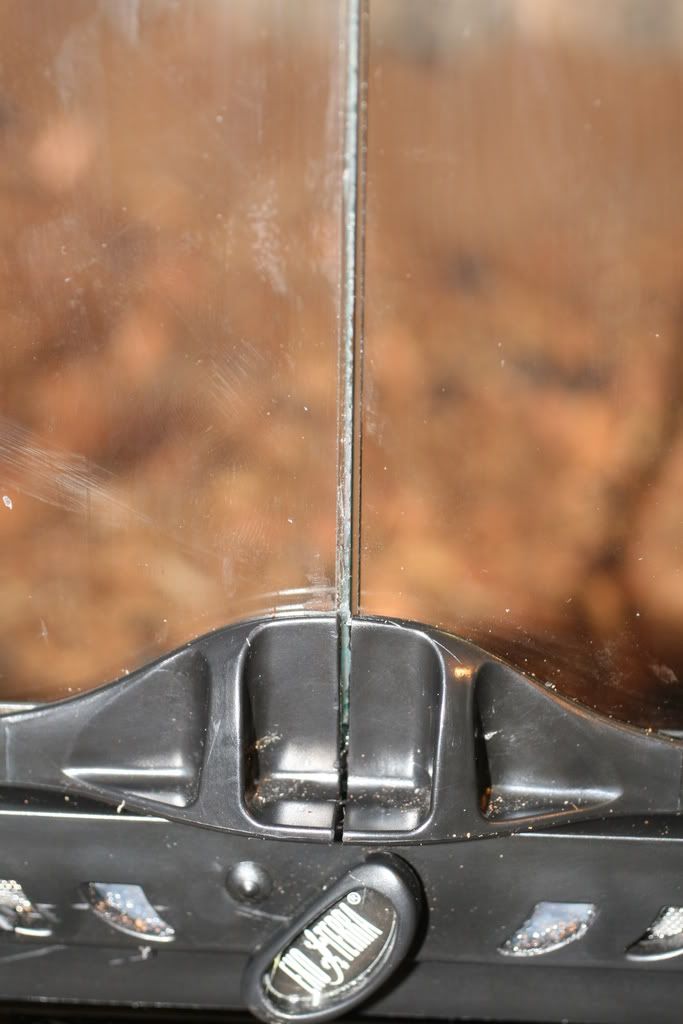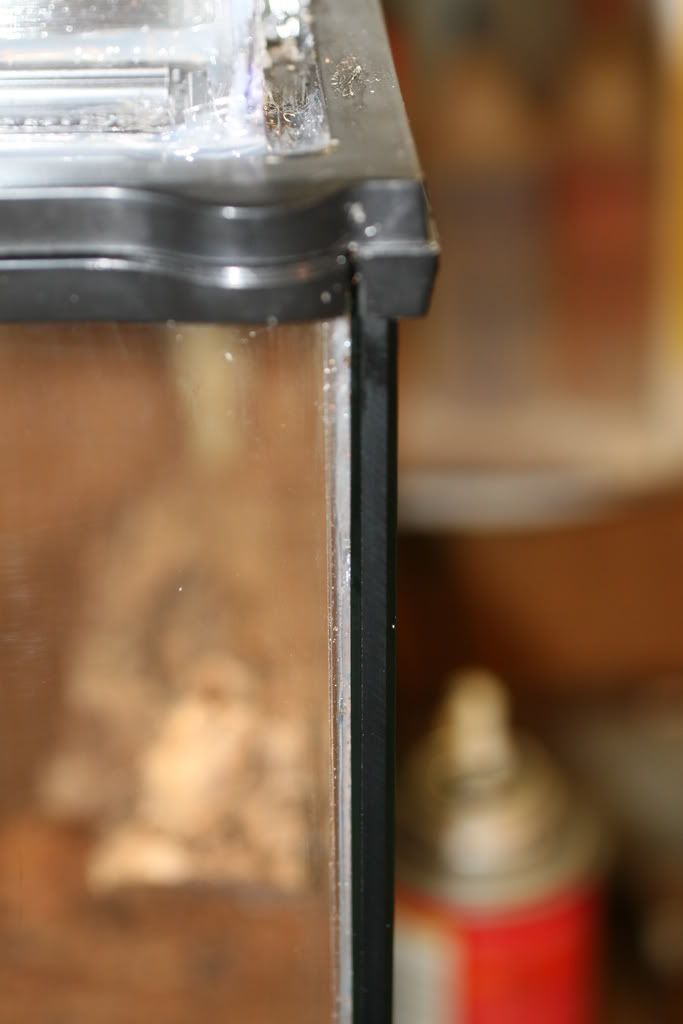 No fruit fly is getting out of this .
And they are Drillable for drains . On this one I put the bulkhead on the side since its going on a shelf not a rack .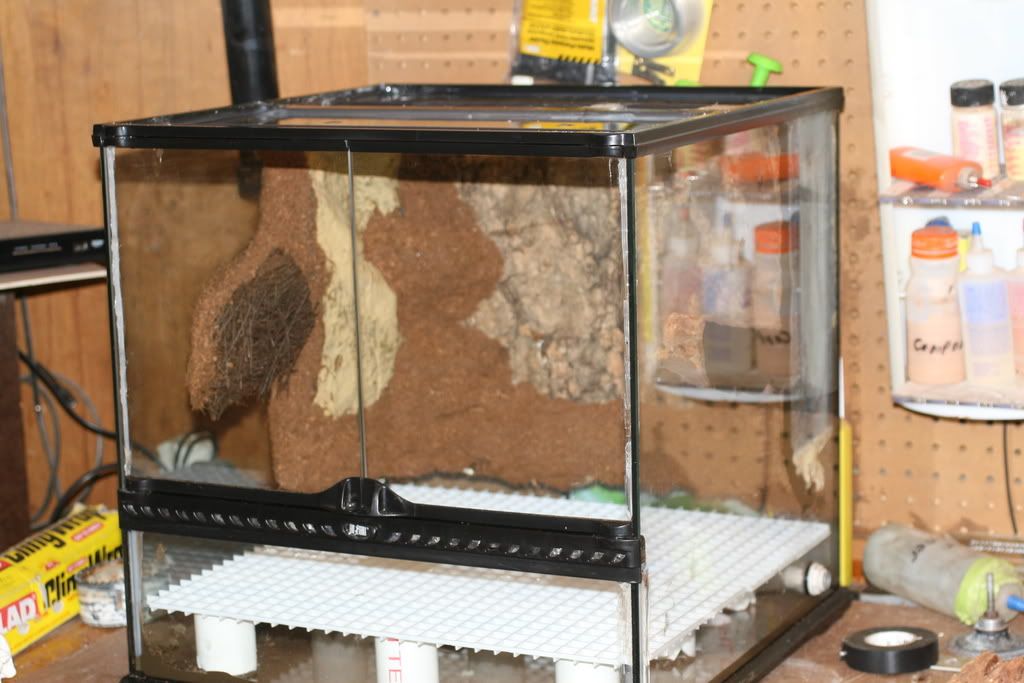 For the back ground I used a combination of a piece of sheet cork ( The exo terra bark background ) in the center , Great stuff and the original foam background that came with the tank that I just trimmed down and used on the side panes , some wood and tree fern plack . Its hard to see but I made a few "platforms" in the corners from the GS for places for the frogs to "call" from or just hang out .
And I also ran an extra bead of silicone around the whole bottom of the tank and up the sides part way since they didn't do a good job of this at the factory . just to make sure there were no leaks .