Discussion Starter
·
#1
·
Ok so I am making a new viv using great stuff background and some plastic pot/cup things from the store to make planter areas. anyway I put one of them in just totally stupidly and the top opening of the cup is just facing the front of the viv so really it would look pretty dumb with a plant in it at this point.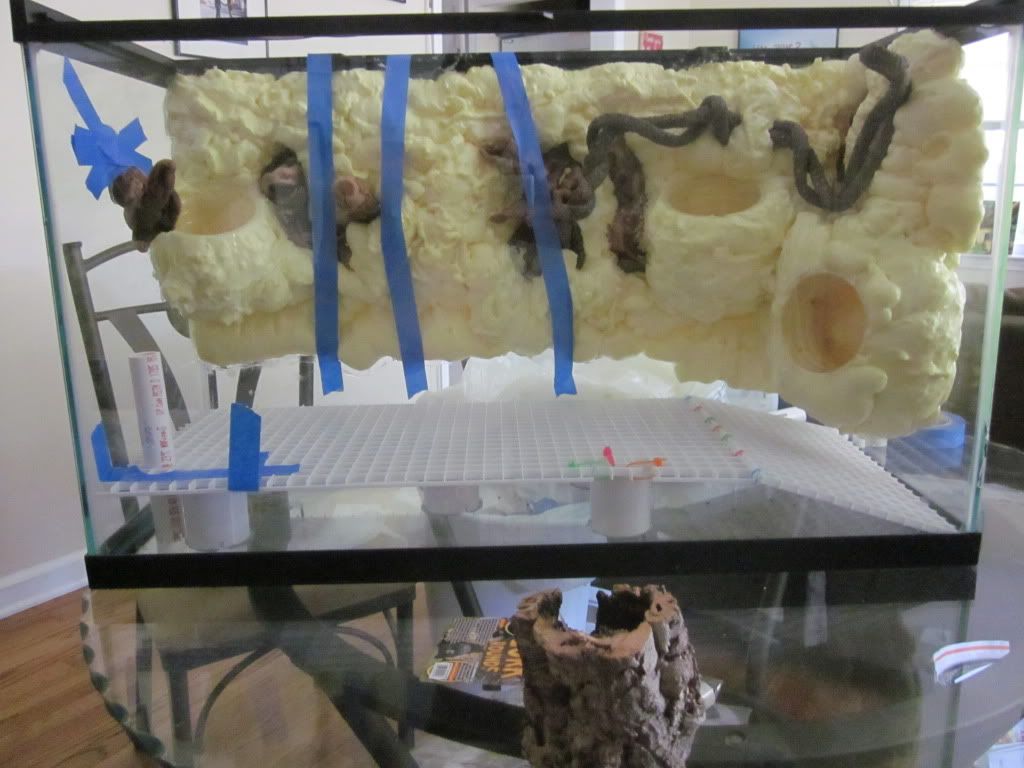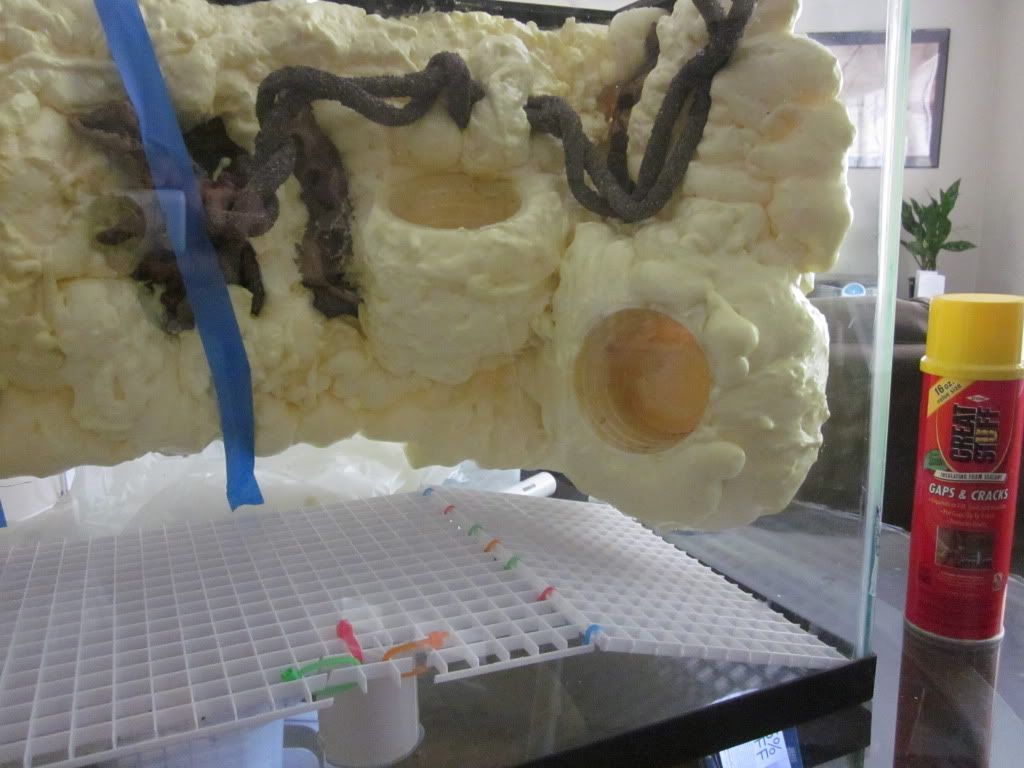 My girl came up with the idea to make it into a cave using half a cork round, which I think is totally sweet because its going to be over a small water area.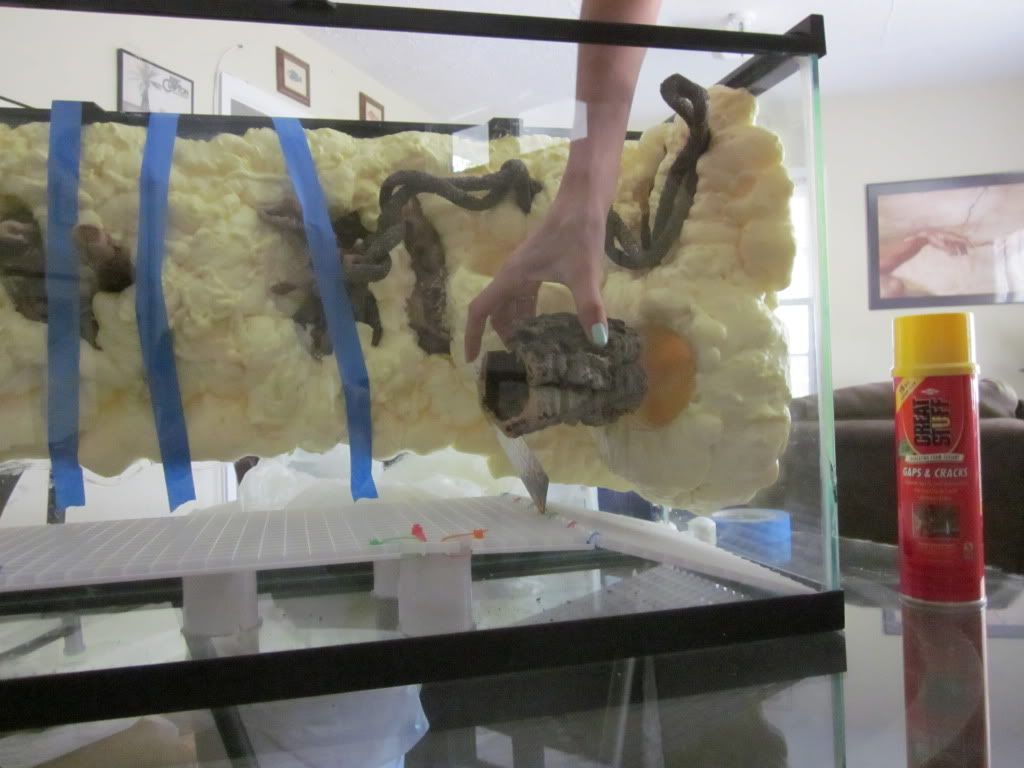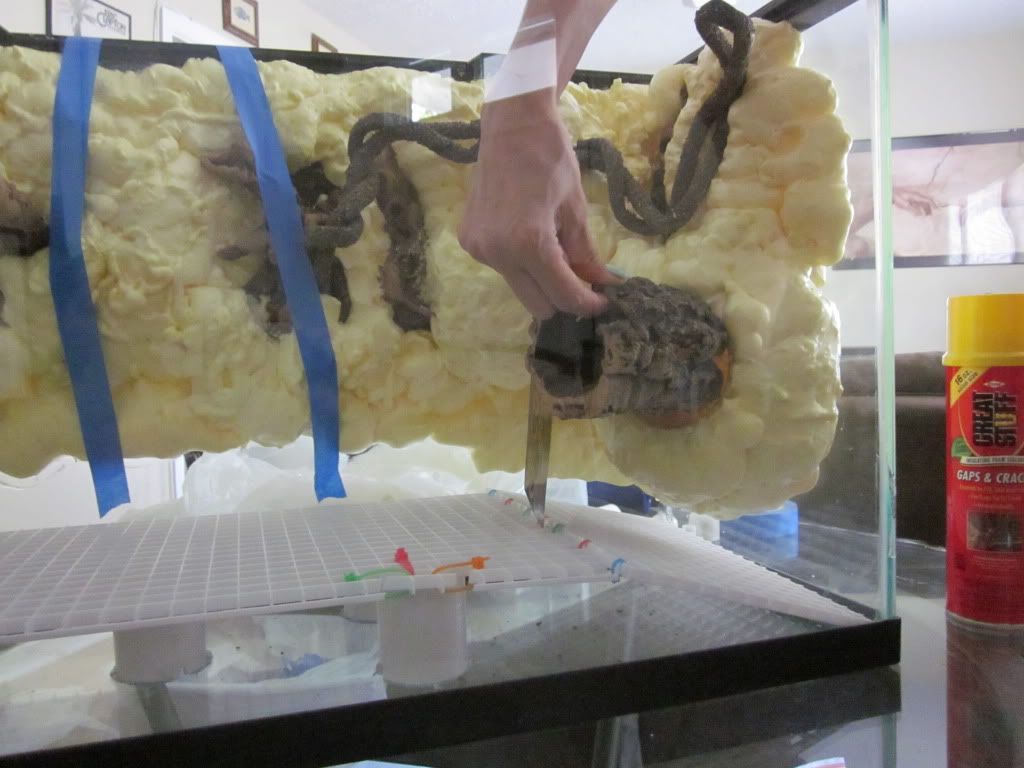 My question to you the reader of this post is... Do I remove the plastic cup and shave down some gs to shove the cork round in there and silicone the gaps... OR do I place the cork round OVER the plastic cup thing and gorilla glue it into place before I silicone the whole thing and cover in fiber. The idea behind the latter would be having a larger cave, and a bigger outcrop of the cork round which I think looks cooler. If I do the second option should I cover the inside of the plastic part with some coco fiber before I place the round over it because it will be too difficult after it is glued on? Im wondering if it would present a future issue as far as me needing to get a frog out of there (from what ive read here if they can get into it they can usually get out...) or maybe even some eggs? Which I probably wouldnt even be able to see... but im thinking having fiber glued on there instead of just the bare plastic would prevent them from wanting to lay anything in there?
Sorry if this is a bit confusing. I am just trying to figure out the best way to proceed. Basically take cup out put round in hole, or glue round on top of hole... which would you do?