Discussion Starter
·
#1
·
After a few dendroboard users helped us test out the website - It is now 100% online and working!
We opened the Dendroboard Deals section: New England Herpetoculture - Dendroboard Deals
Click the link & Type in your Dendroboard User name and you should be good to go.
Once either of the "dendroboard deals" are added to your shopping cart - you are eligible for
free shipping on ANYTHING ELSE on our site
.
(just select "pickup" as your shipping option)
12"X12" Moss Wetpack + 3 Asst Tillandsias = $25 shipped
OR!
2qty 12"X12" Moss Wetpack + 6 Asst Tillandsias = $37 shipped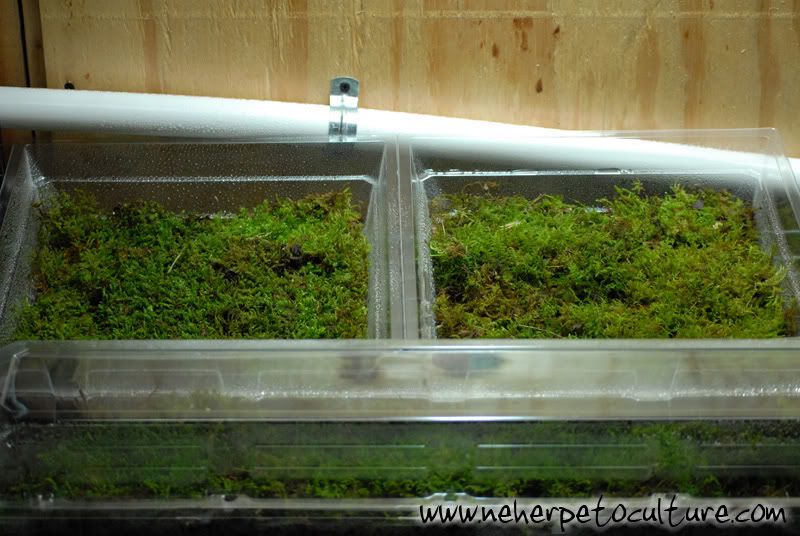 Go here to check out the tillandsias that come with the "DBD" order:
New England Herpetoculture - Tillandsias
Shipping prices on NON-Dendroboard Deal items are also corrected now:
Up to $40 is only $7.00
$40-$99 is only $9.95
Anything over $100 is Free Shipping (excluding custom vivariums)
We
always
give out tracking numbers. We ship Monday thru Thursday. Friday/Saturday shipping is avoided for live moss/bromeliad/tillandsia orders.
Here's some feedback from dendroboard members over the past 2 weeks:
Thank you so much for everything, It all arrrived in good condition. Thanks for the extras as well.
got the moss and it looks great! thanks for the extra bit! the total amount filled my 2 tanks and froglet tank great! thanks again, great stuff.
Mike,
Wow, you have put my mind at ease and supplied me with great information! I appreciate your speedy response and your understanding as to why I asked about bleaching. I look froward to receiving the moss, and I have to say that you have very good customer service.. so.. kudos to you!

Thanks again!
Everything arrived today! Everything looks great, thank you so much for the extra moss and the extra till, I mounted them on the background.

Fedex seemed to do a good job, everything looks fine, the only thing I would say is that the large bag of moss seemed a bit soggy compared to the small container of moss, but I'm not sure if that is even bad.

I was thinking about getting some leaf litter next time since I was so pleased with everything this time around!

Thanks again for the great plants =) I am sure my frogs will love it when they make the move.
Thanks guys!
-Mike & Katie @ NEHERP