Discussion Starter
·
#1
·
OK, I've been frequenting this site for almost a year now, so I thought it was about time I posted pics of my tank. At the moment, I only have the following available: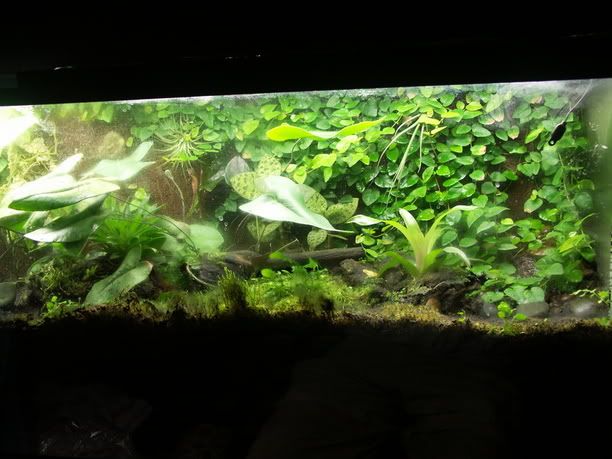 It's a 55 gallon that's about a year old. Only 2/3 of the tank are shown in the pic. It's my first and (so far) only large tank, and it houses 6 Costa Rican G&B auratus. I also have a simple 10 G housing froglets that are the progeny of the adults in the 55 gallon. It's not the fanciest setup, but I'm happy with how it has grown in. And one more pic I think members of this board would appreciate: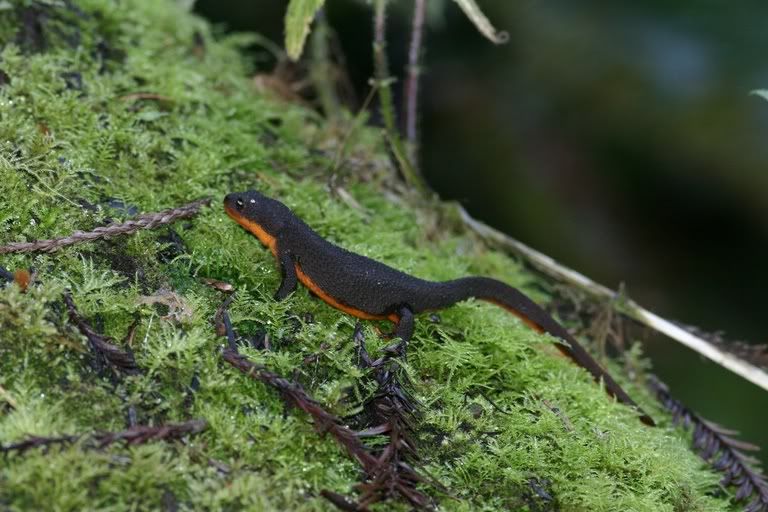 Rough skinned newt I found in a fern canyon along the northern California coast. There were 6 or 7 of them in the same area. They didn't seem to care too much that I was there.