Discussion Starter
·
#1
·
Okay, I set this 20 gal up about 4 months ago as an experiment and soon after put it down in an unheated basement to clean up and take down later...which I never did. After a couple months, I finally got to looking at it and noticed that the moss and other things had really started to grow and take off...so I put a lid back on it and started upping the humidity, as well as adding light again (it was just getting some dim indirect rays from a small window).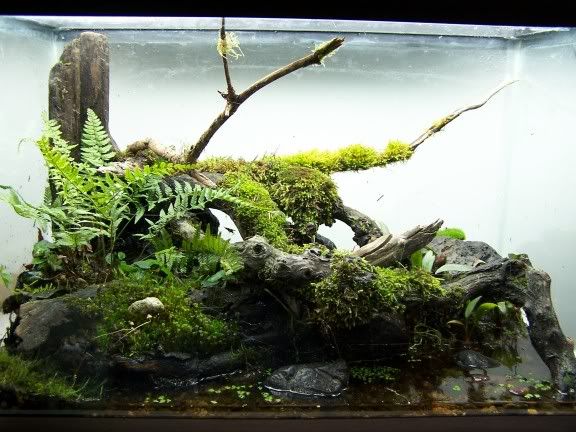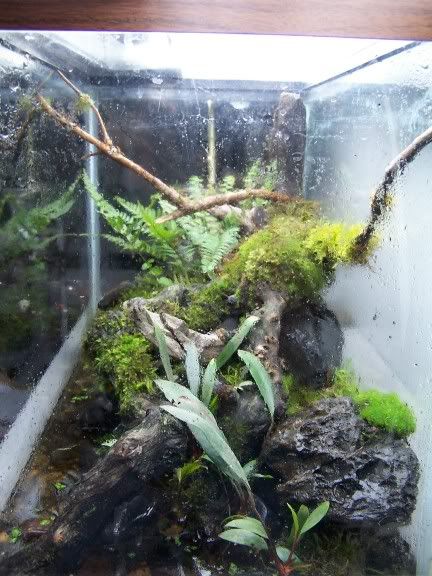 I've been thinking the last couple days about adding some M. arauntiaca to this tank, but my concern is the temperatures. Most people seem to have a hard time keeping things cool enough, but I'm wondering if temps in the unheated basement room where this tank is will actually be too COLD for mantellas? Temps are generally around 60*F and can rise up to the mid (
maybe
high during the summer) 60's. I suppose at night temps drop down in the high 50's, especially in the winter.
I know there is a small handful of mantella keepers on here, so I was curious as to your thoughts on this situation?