Discussion Starter
·
#1
·
Lets start by saying I plan to update this thread every so often with new pics/vids.
Picked these up at the last Reptile Super Show in San Diego from Jeff aka sgvreptiles.
I have 3 in a 100 gal tank that used to be a dart tank. I pretty much started over with the exception of the background and of course some plants are the same.
Lets start with some of my favorite pics of them.
They love to sleep on the glass at night
HELLO!!!!
And a crappy video of one of them jumping around the terrarium to get flies.
Now some shots of the terrarium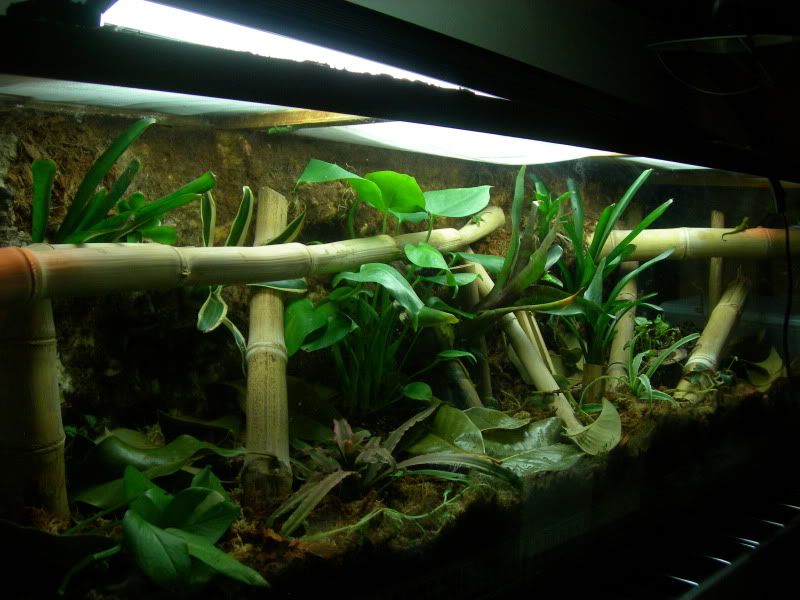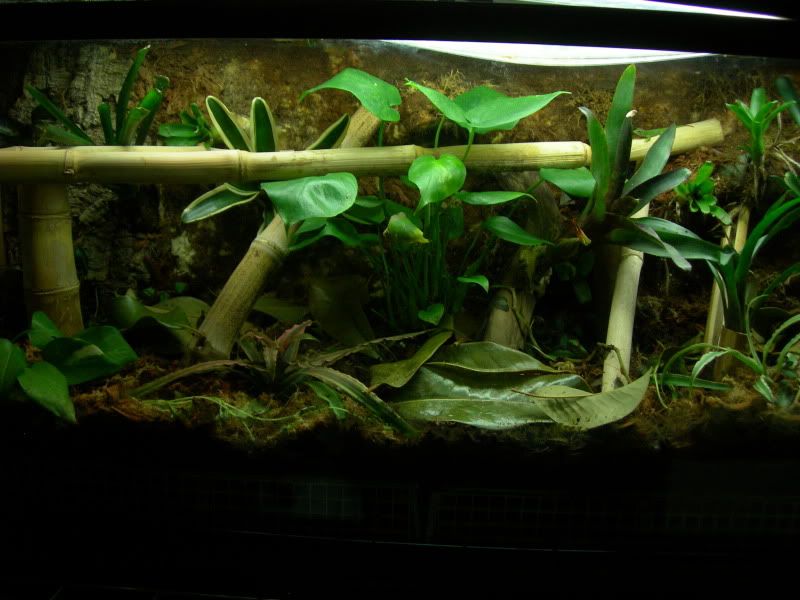 And a crappy video of the terrarium.