Discussion Starter
•
#1
•
Here's the tank build thread. Well, not the whole tank, just the front.
http://www.dendroboard.com/forum/parts-construction/77051-my-first-diy.html
And now I'm filling it in. Except for the glass, silicone and magnets, everything else I already had on hand. Trying to do this cheap! The plants were purchased at Lowe's a few months ago, 2 plants on sale for 1.50 each. I split them up to put in the viv. The rocks were scavenged from unused tanks, sanitized with bleach. Every thing was sanitized with bleach.
Pictured is the substrate and first planting. I had an awesome piece of wood that was perfect for a pond divider. Now, tree frog people, don't start PMing me. I understand that my Super Tiger Monkey Tree Frogs are not the best swimmers, and, I've learned that crickets aren't either. This 'pond' is really more of a rock garden. There will be a little bit of water under the rocks, but, none at the surface. I have a very nice, 4' or so, vanilla vine that is growing hydroponically. Wanted to be able to keep it growing in water because it gets pissed off when you change it's conditions.
The Vanilla and the wood are being brought over from their current tank. This is a little nerve wracking because they have nemerteans in their tank, now. The wood was soaked overnight in a strong bleach/water solution. Then overnight again in clean water with dechlorinator added. Then baked on my porch for a day. Then left on my heat vents for a few days to dry out. Today, they've been in the oven for 5 hours. The Vanilla will get a careful scrub and bleach bath.
Now, Ed warned me that I still might bring the nasty worms over from their tank. I'm really hoping not.
Ok here are pics so far.
FTS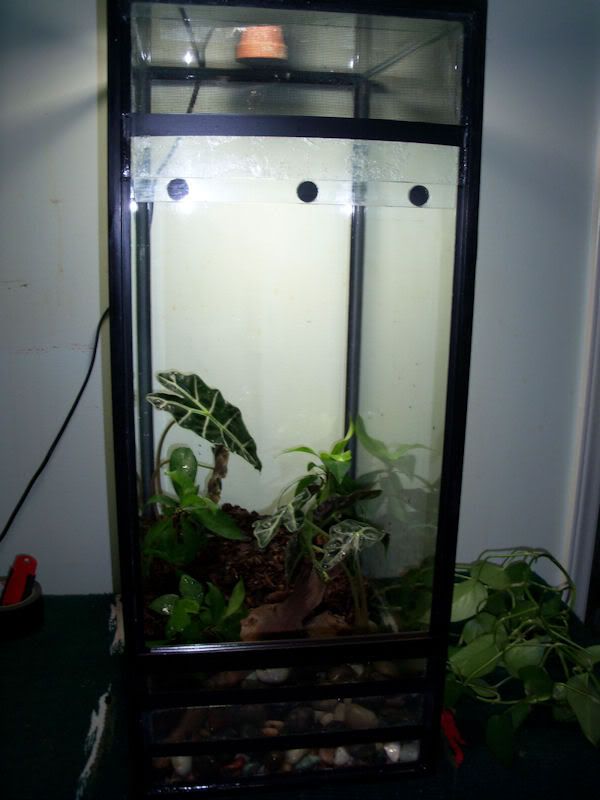 Bottom screen. I wanted to make sure my frogs had good ventilation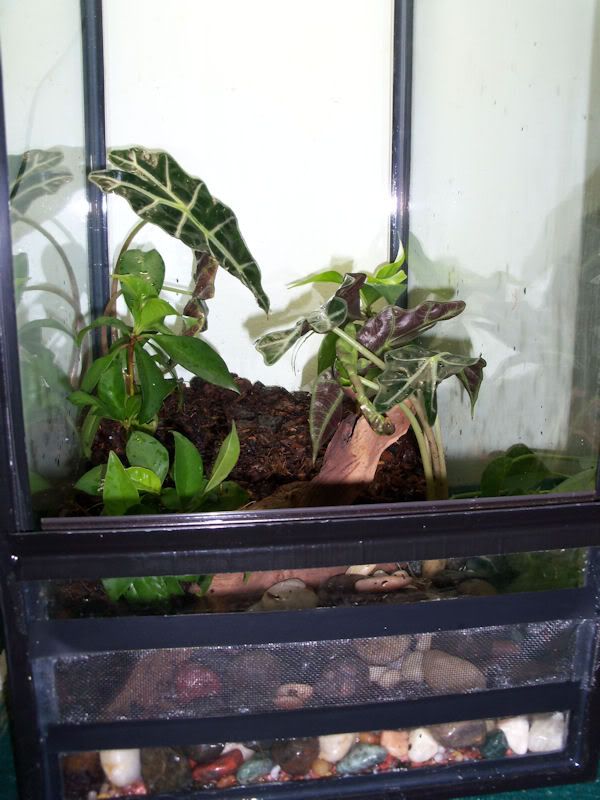 Pond/rock thingy
Floor shot