Discussion Starter
·
#1
·
Ok guys here is some pics of my trio of Dendrobate auratus blue bronze morph. I got my frogs from a fellow member on here he username is guppygal. She is awesome frogs arrived safe and fast and where eating from day one when I got them. They aren't as real bold but aren't too shy Archie my favorite frog is always out and about he is my smallest. The female or the one I hope is a female is gorgeous. Me being a newbie guppygal added and help me out a lot and has pointed me in the right direction and given me great tips. I will do business again with her in the future. Ok back to the frogs below is two pics of them.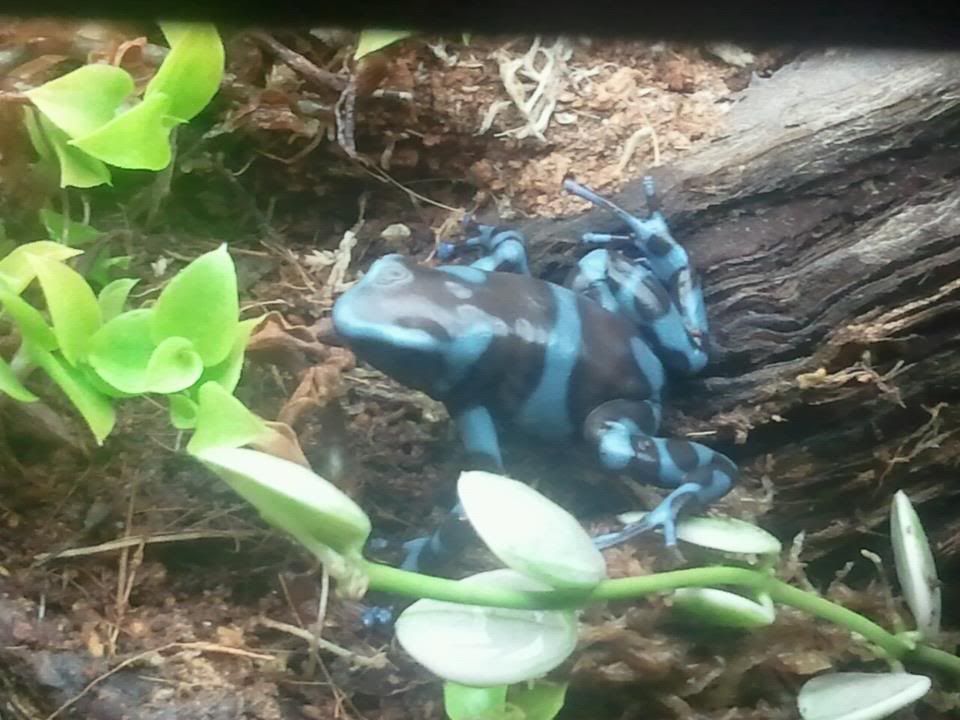 Female which is gorgeous is color and pattern she also is plump lol.
Archie my favorite little buddy is in the top right corner and my other male is in the lower left. Hope you guys enjoy and please comment.