Discussion Starter
•
#1
•
Hey everyone. I picked up a 30 gallon X-tall aquarium with the stand for free. I'm planning this tank as my first thumbnail viv. I'm not sure which one yet. Here's the first couple of steps. I've cleaned the tank out well and applied the black silicone to the back and sides.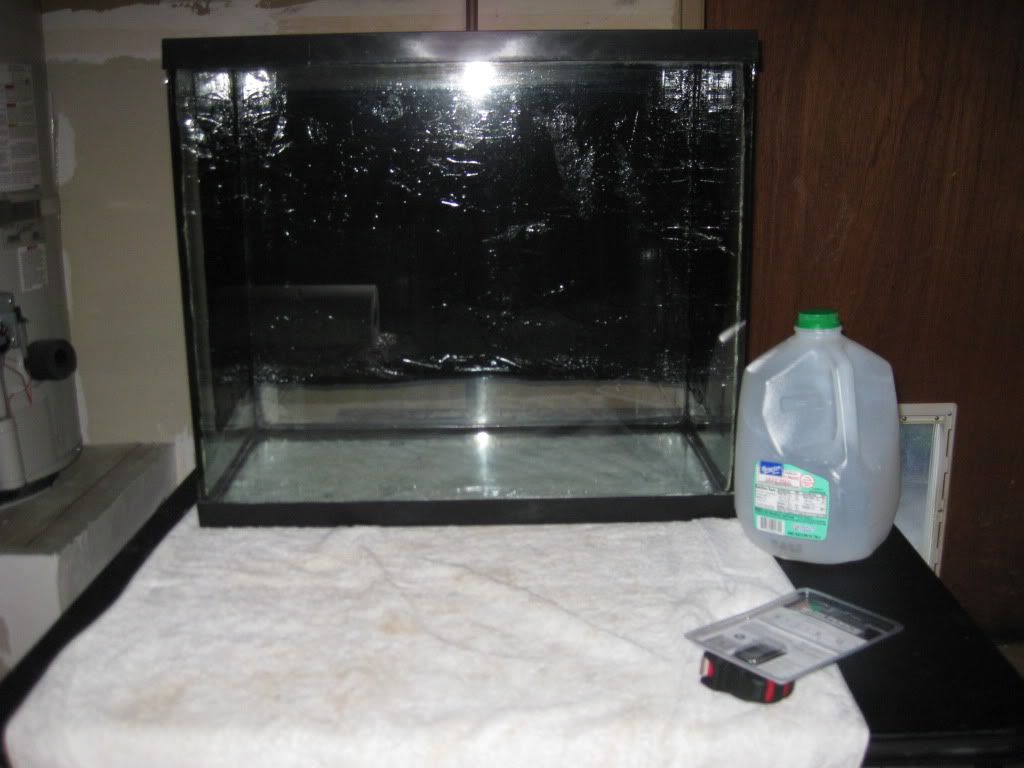 Here's the wood I got from Save-on-Crafts.
I really like the 1st piece: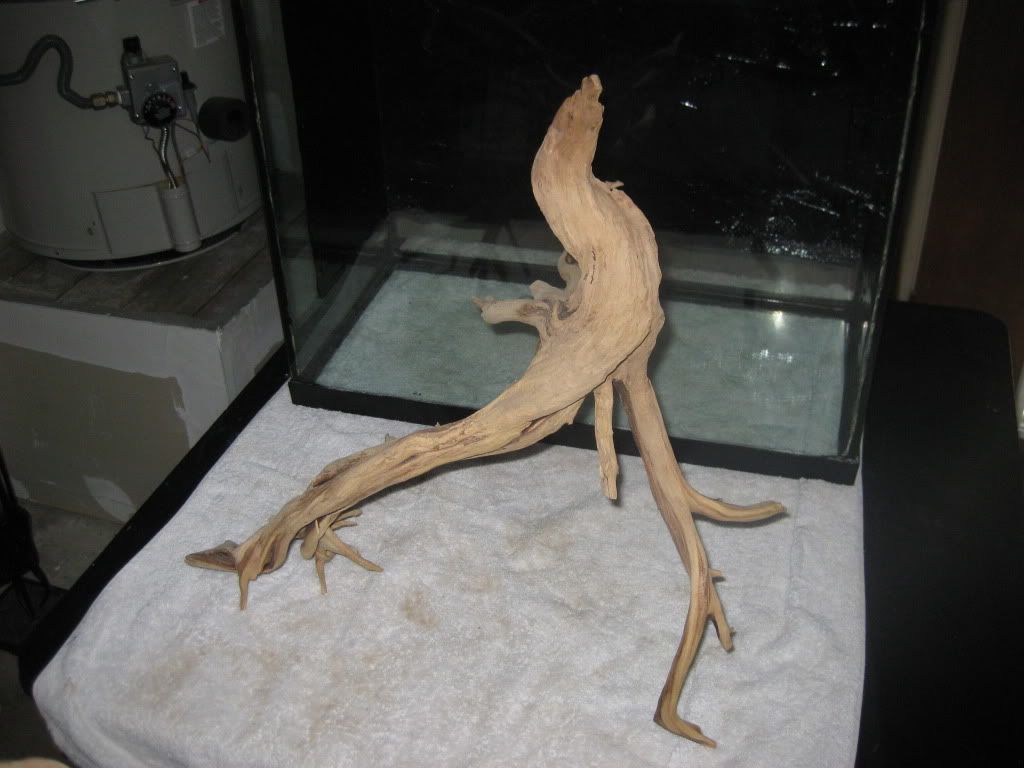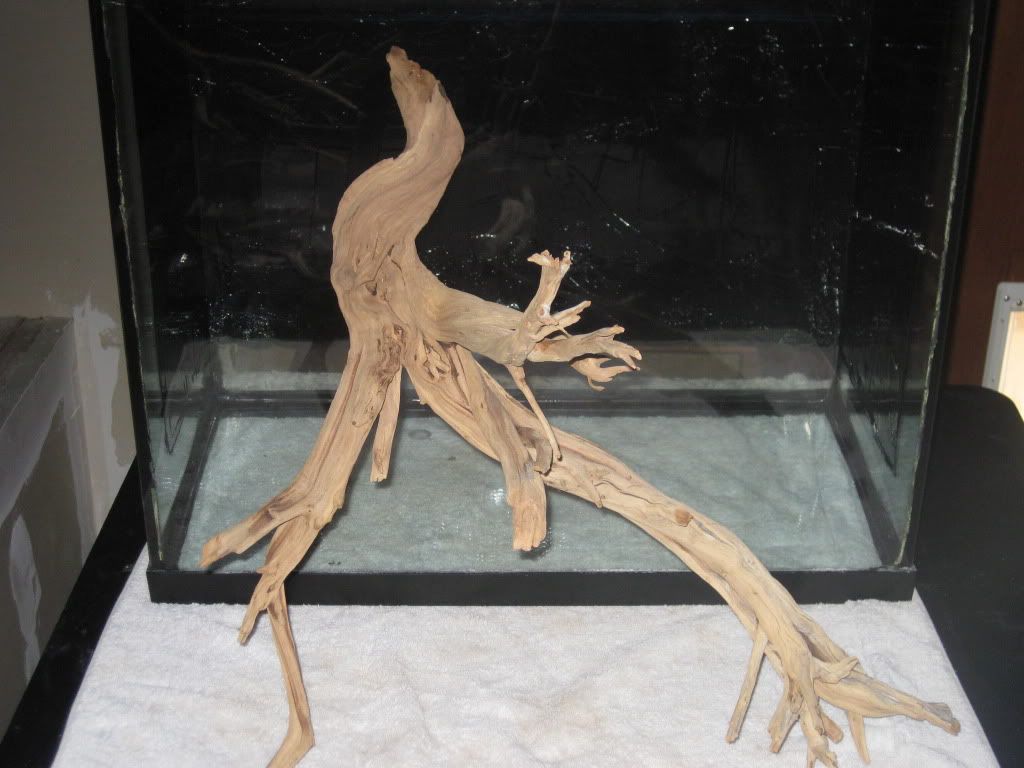 2nd piece is ok: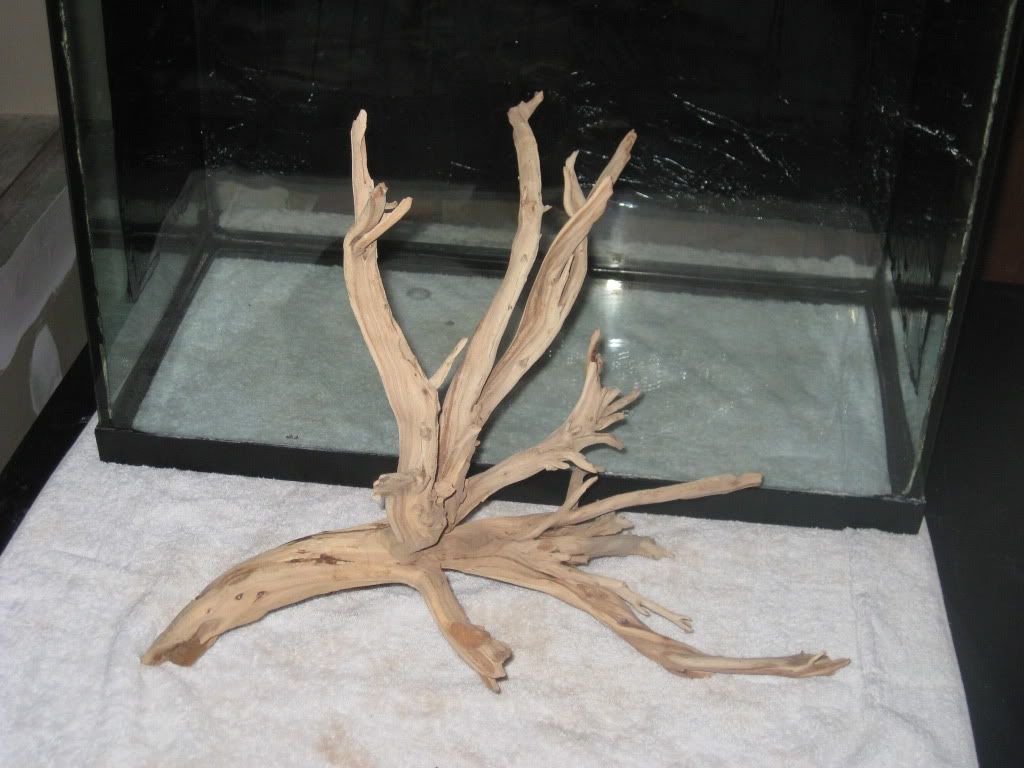 I decided to make it look like one root mass. I think I'm going to use the 2nd piece in this position.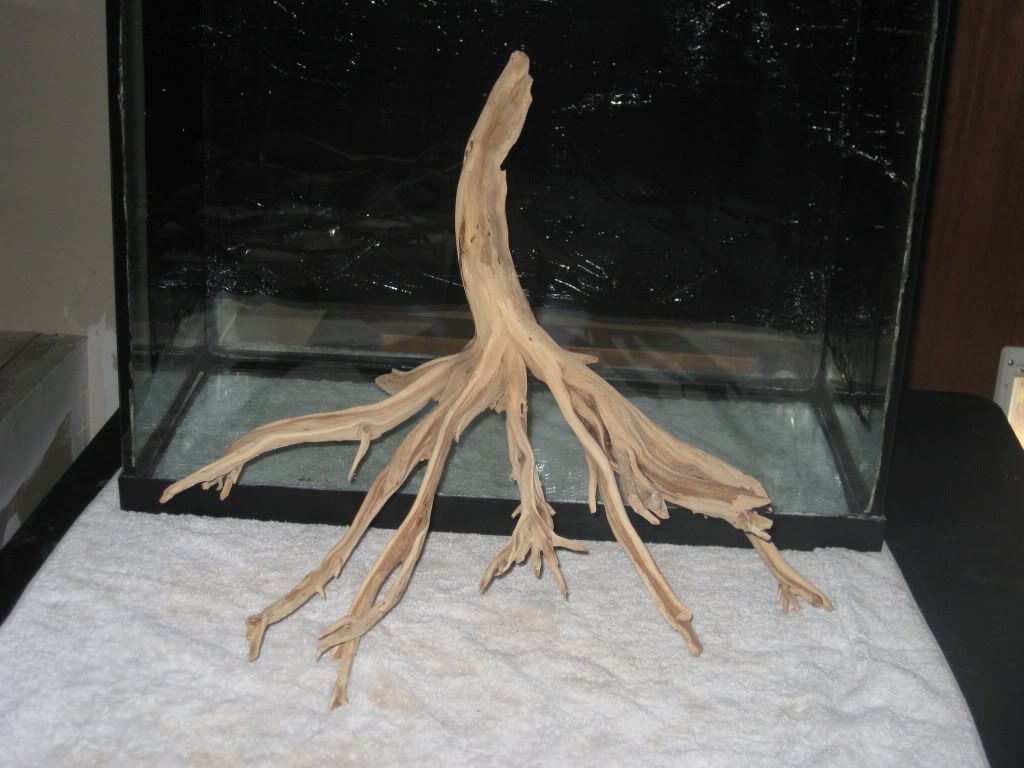 And I'm going to use the 1st piece in this position.
So that is fits together inside the tank like this.
I like that look. I also decided to switch to doing the background in clay because it will be hard to get the GS covered in silicone behind the roots.
I got my kitty litter.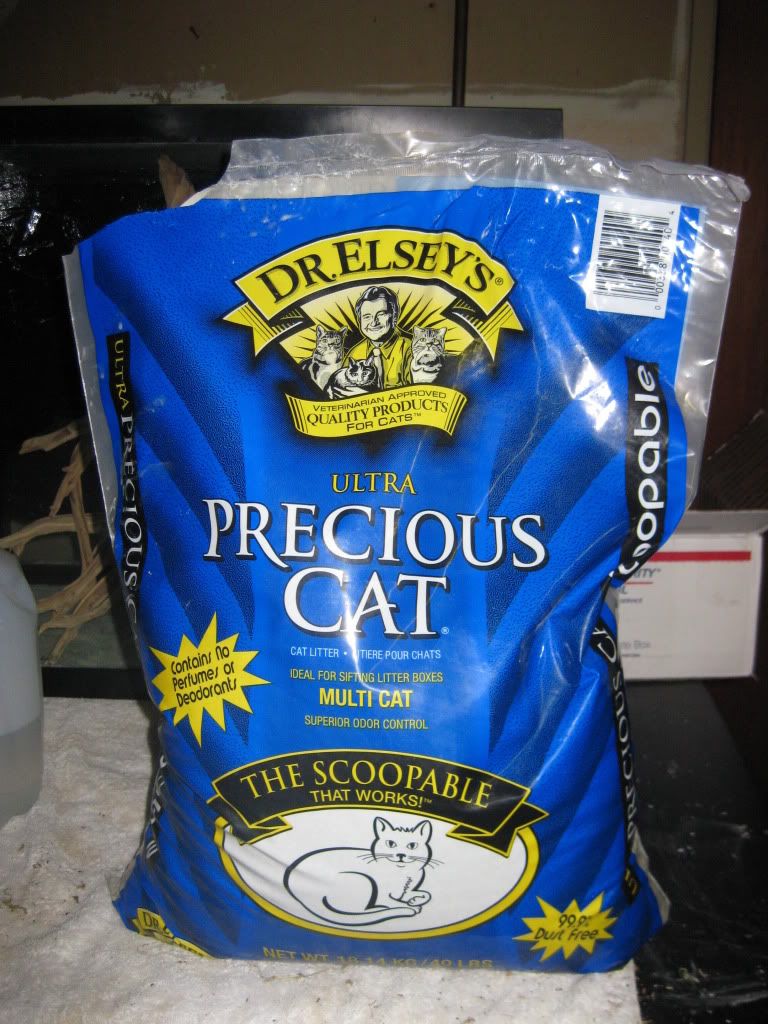 Here it is all soaked.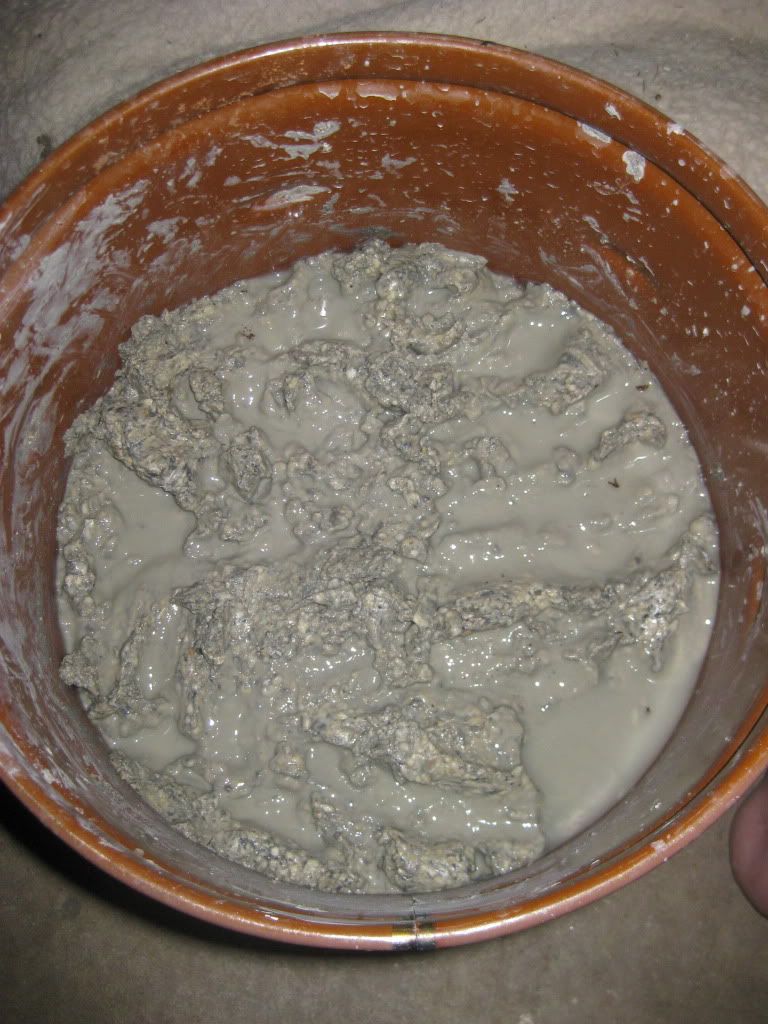 Time to play with some clay.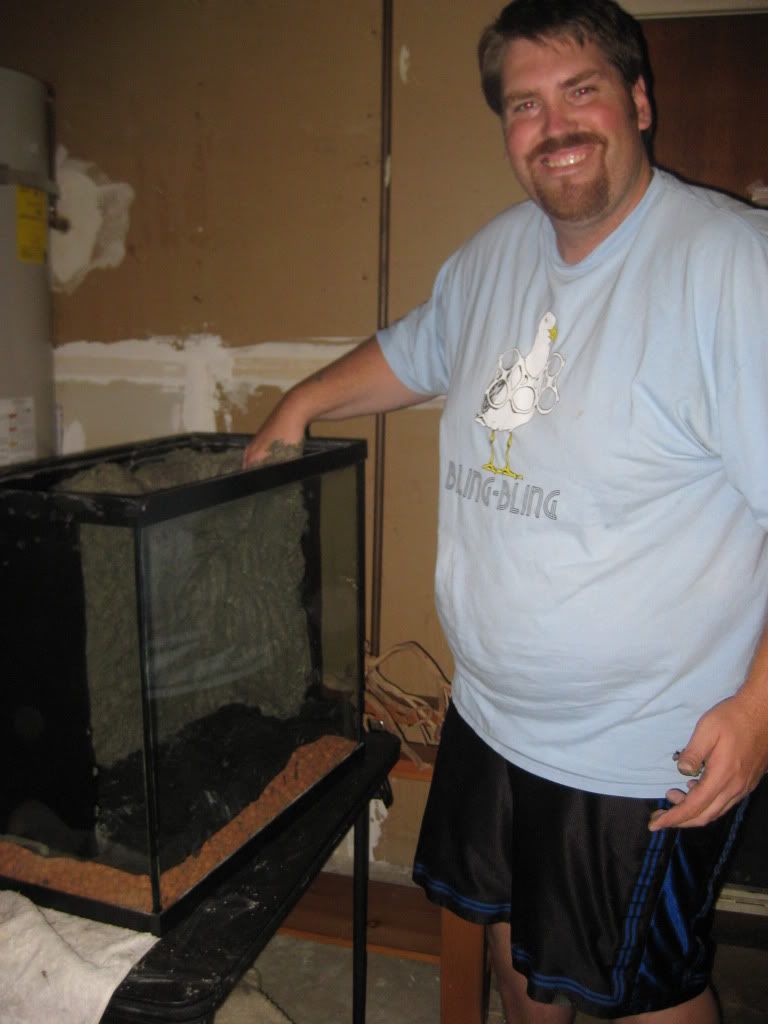 Placing the first piece of ghostwood.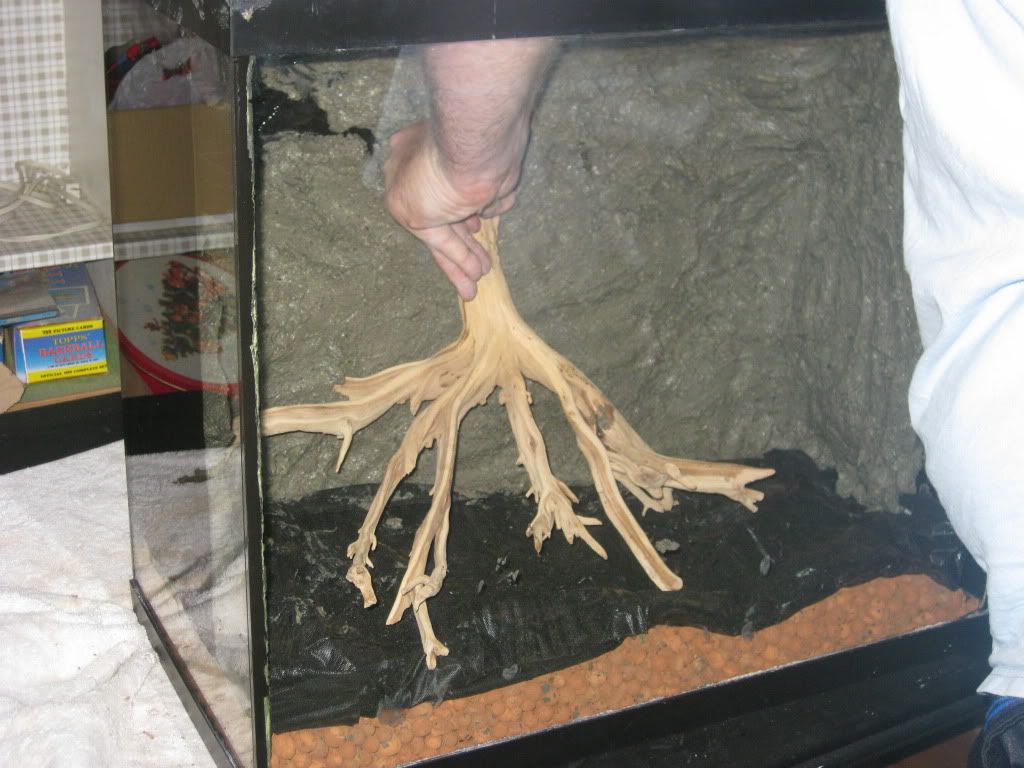 And the second.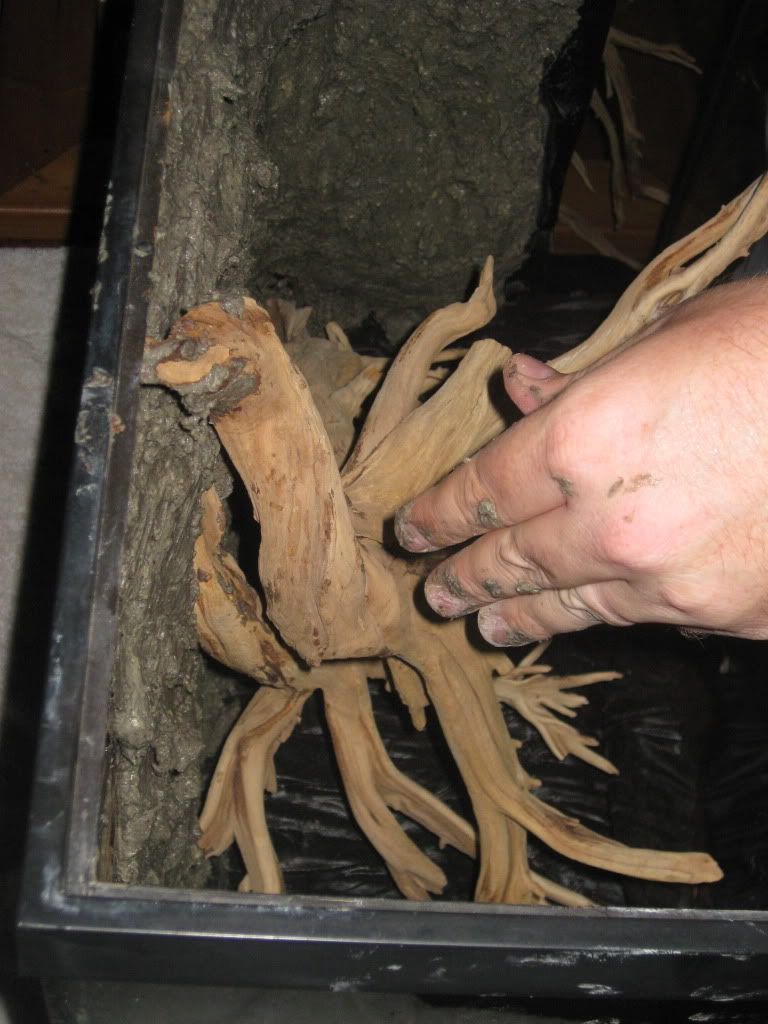 Here's with them both in but still lots of clay to be added.
I built some little ledges into it.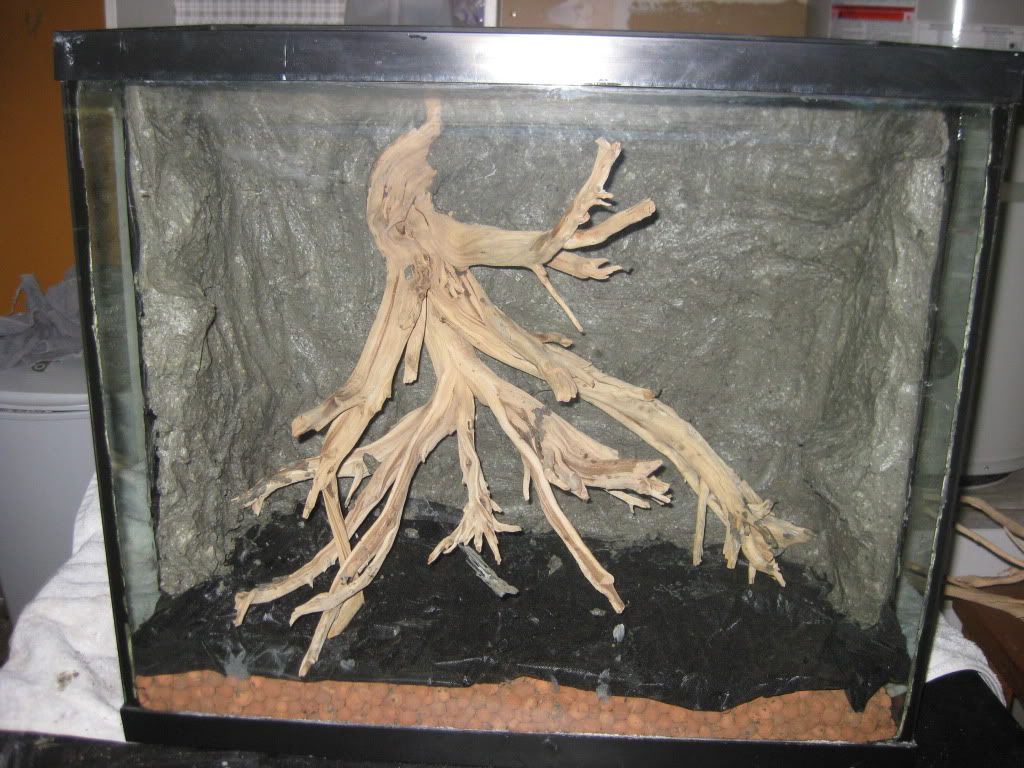 Then, I began work on my clay substrate using the recipe for Lee's mix.
Here's the mix being baked to get rid of the moisture.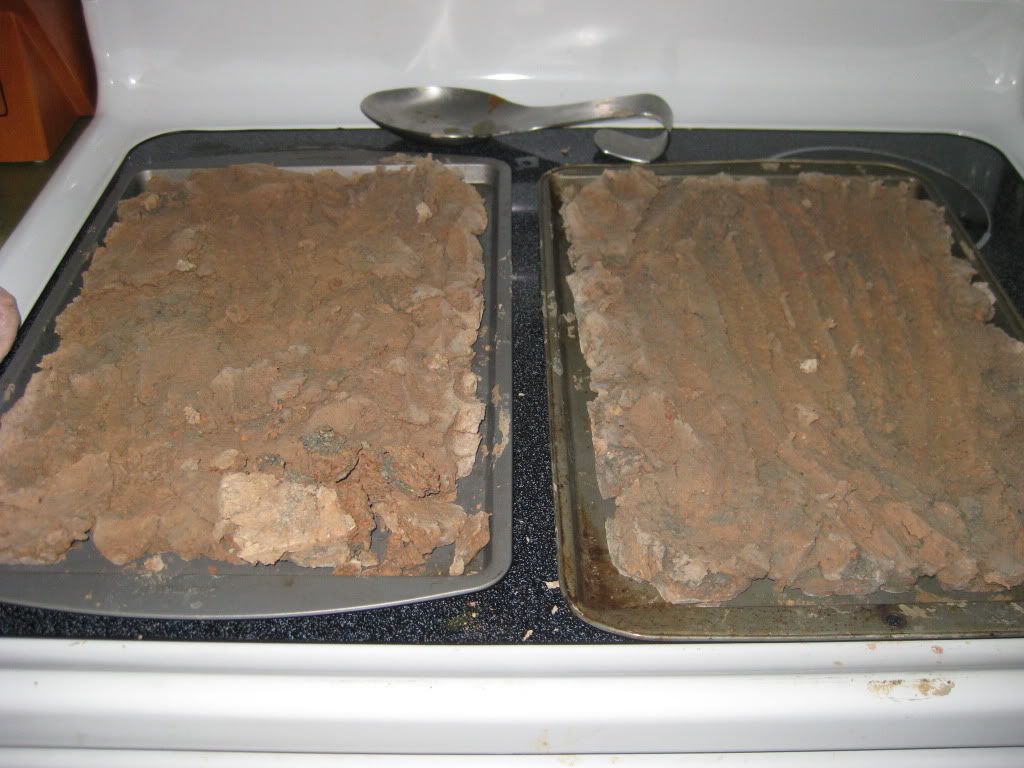 After baking I crumbled the mix of bentonite, redart clay and Turface into pea-sized or smaller pieces and then mix it with peat moss, coco bedding and some more Turface.
Here's the mix in the viv after a slight misting.
I got my calcium montmorillonite powder and spread it over the substrate followed by a nice layer of sand oak leaf litter. Then it was planting time.
I added in an Alocasia 'Polly' I found at HD along with some great broms I got from Michael (poison beauties).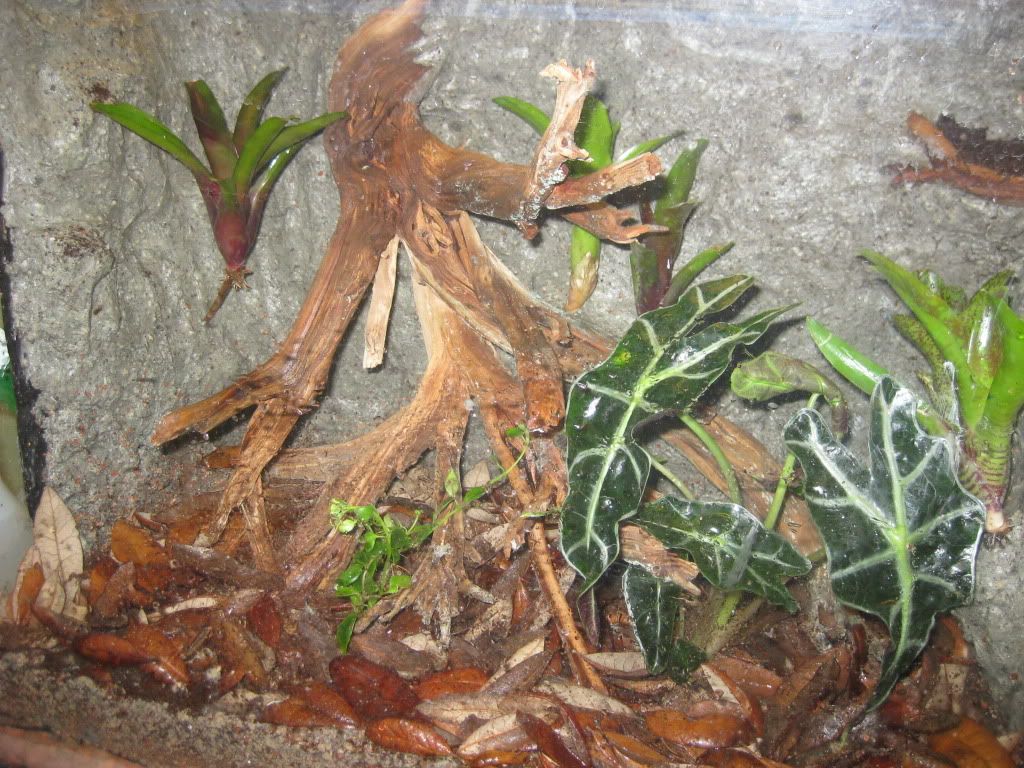 Here's a good top view of the right side.
And the left.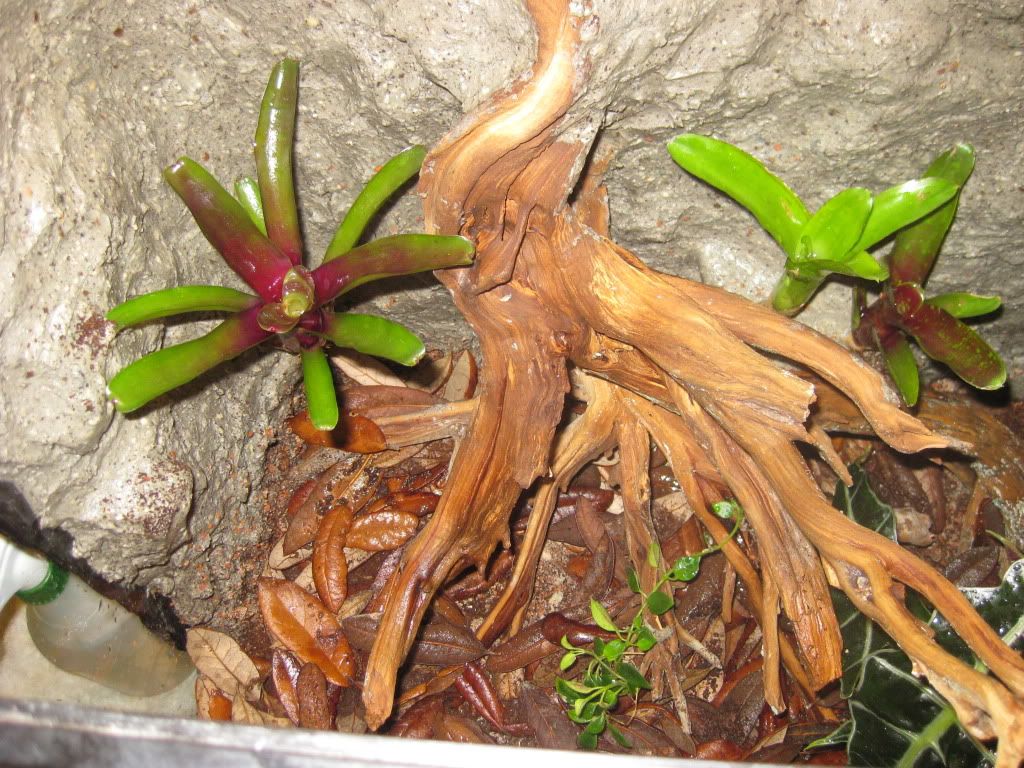 It was still looking a little bare so I added some more.
Top view right-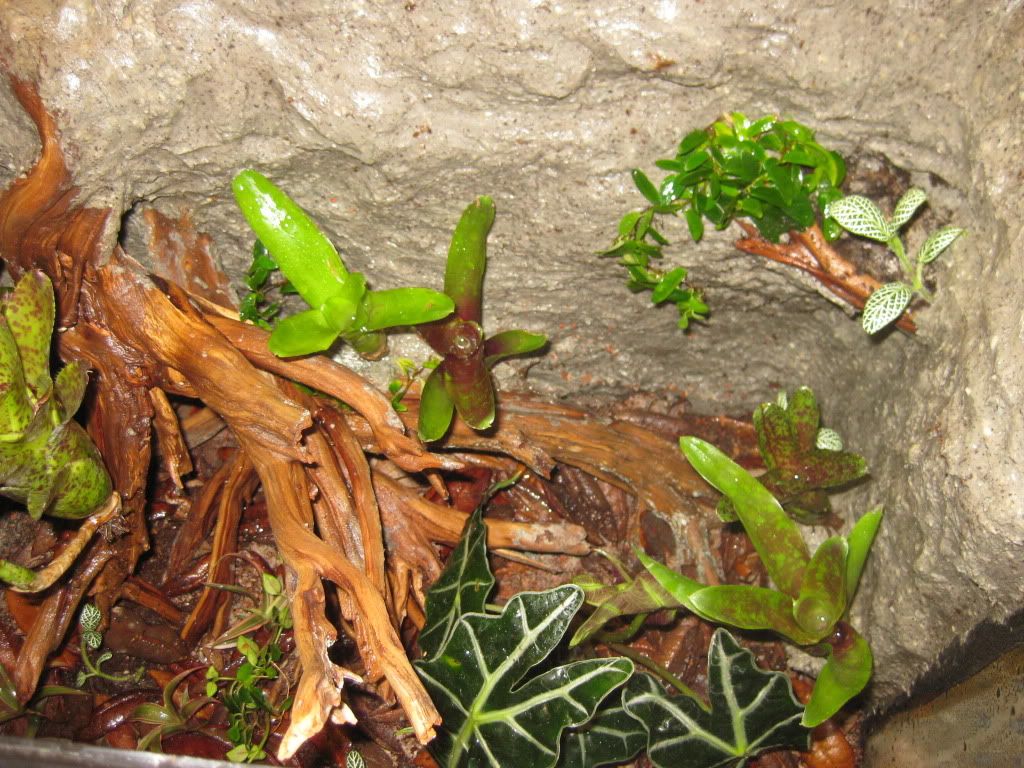 And left-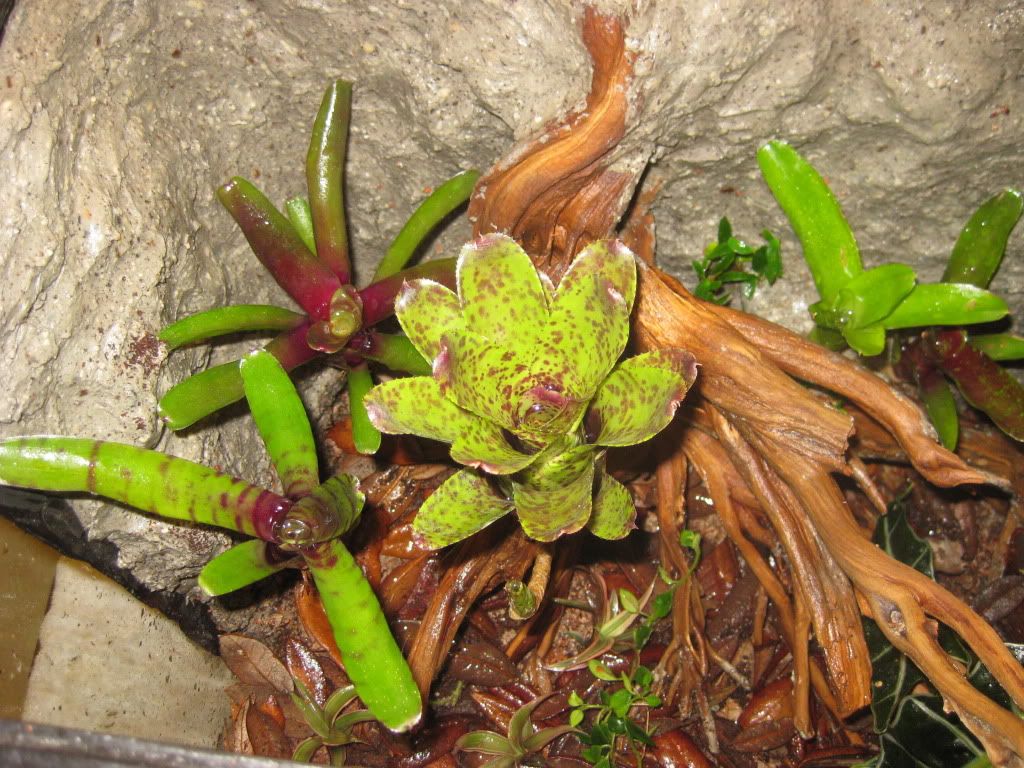 Here's a fully planted view from the front.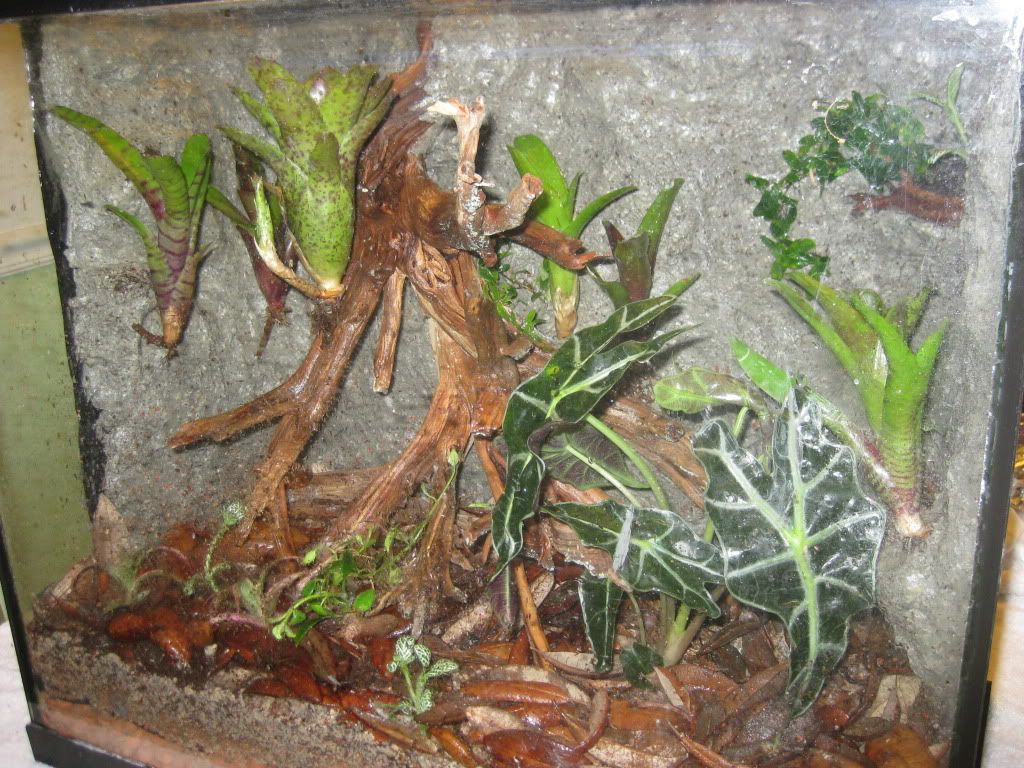 I recently got the glass for my lid and the light for the tank. I'm using a Hagen Glo 24" double T5 hood and fixtures.