(I posted this a bit ago but it poofed??)
Yea, so, I'm doing a new tank for my tree frogs; 29H vert. They're going to love it!
In a brief moment of lucidity, I contacted NEHerp about doing a custom front for me. After it passed, I decided that I could make it myself.
Got the measurements, after weeks of cyphering on sticky notes, and headed off to Ace Hardware for some glass. They were awesome! When I told them I needed glass cut, they said that their shipment had come in all broken up but they'd look for big enough pieces for what I needed. I could hear the guy back there ruffling around in broken glass. Anyway, he got it worked out and I got my vert kit all cut out and ready to go for 9 bucks. Nice thick glass, too.
Early rise this morning to get started on my project. Very exciting! Got out the first piece of glass and discovered it was 3 inches too wide for the rim of the tank. OMG. Not Ace Hardware guy's fault. I had given him the wrong dimensions, even after all that math I did! What's that saying, 'measure once and cut twice' lol.
I was about to go back to bed and cry myself to sleep but decided to try to fix it instead. I have one of those hand held glass cutters but have never successfully cut glass <sigh>.
Anyway, here are pics of all that.
Unwrapping the nicely packaged glass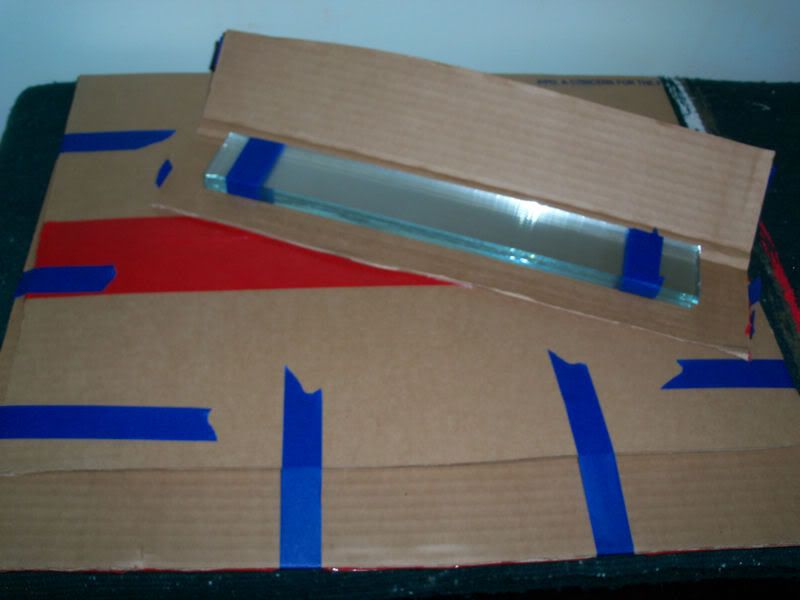 My first cut after discovering I'd used the wrong dimensions (it worked!)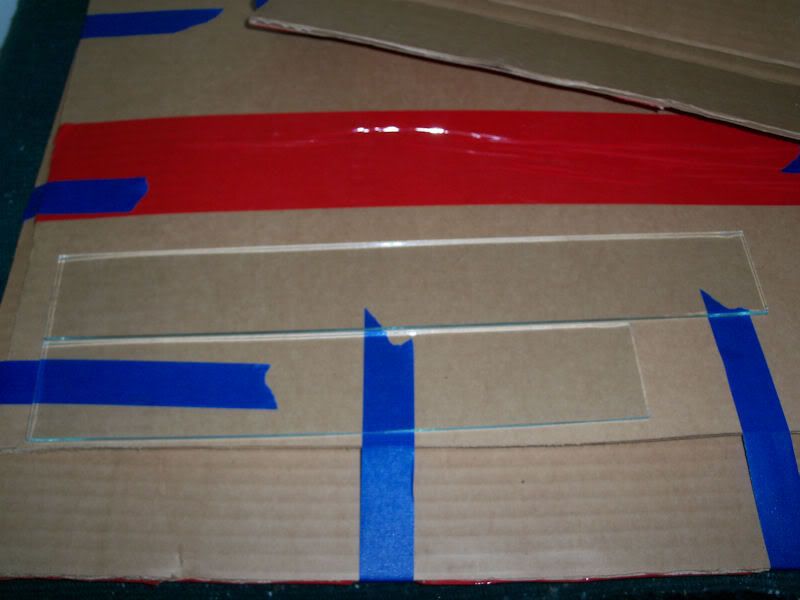 Some pieces taped up to mark where to cut.
My DIY table, which is actually some rickety thing that my cat uses to look out the window. It usually holds her spider plant that she chews on. The paint stick that I use to mix my clay is serving as my straight edge.
So what could possibly go wrong? If you don't hear from me within a few hours, send an ambulance