Ok now for some planting
Things I learned...
A Shop vac is a life saver lol
Trying to put soil in a 3" pot at eye leve is difficult with vines and branches in the way and the angle your hand needs to be makes it very dificult.... that said wonder if i could have lifted the viv after lol anyway.
Sorry about the reflection of the ceiling fan lights.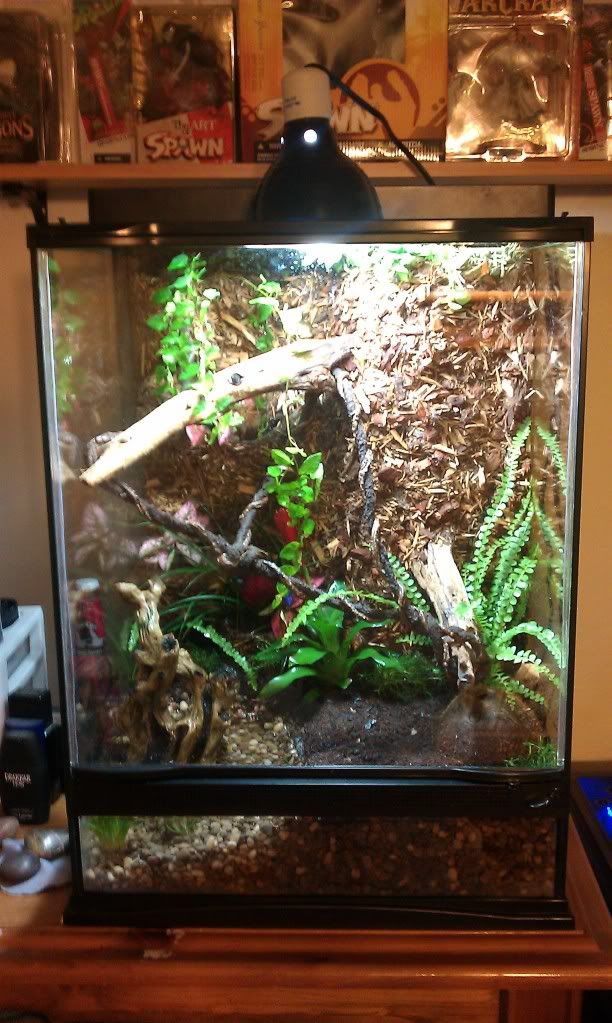 Fake tree in pond area.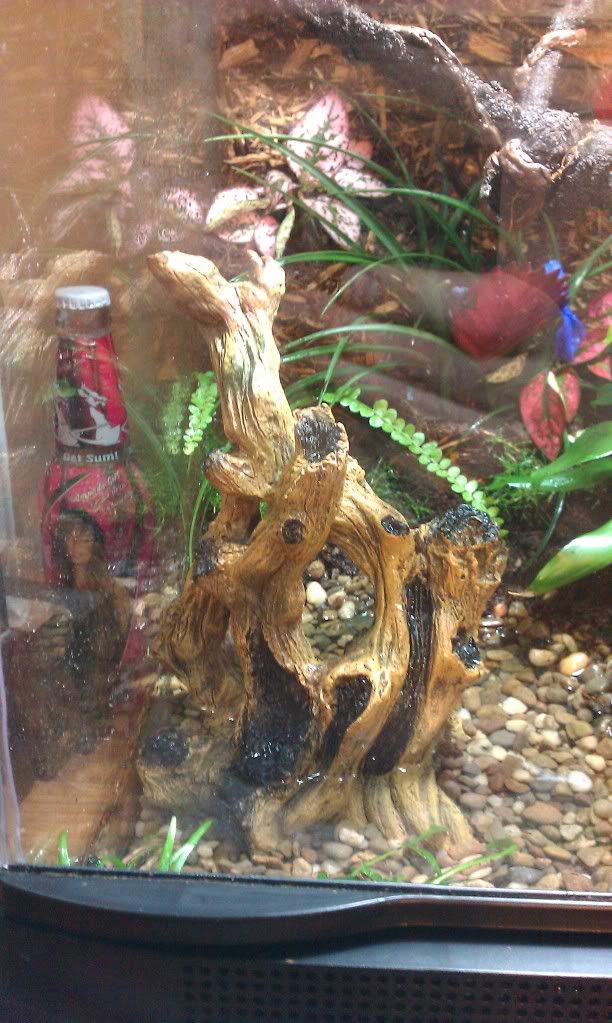 Couple aqua plants (water level isnt very deep so these may not survive)
I will add a moss ball soon.
3 Ghost shrimp
Coco hut and a tropical fern (it didnt come with a name tag)
And Irish moss (I know the Irish moss prolly wont make it, if not I will get Riccia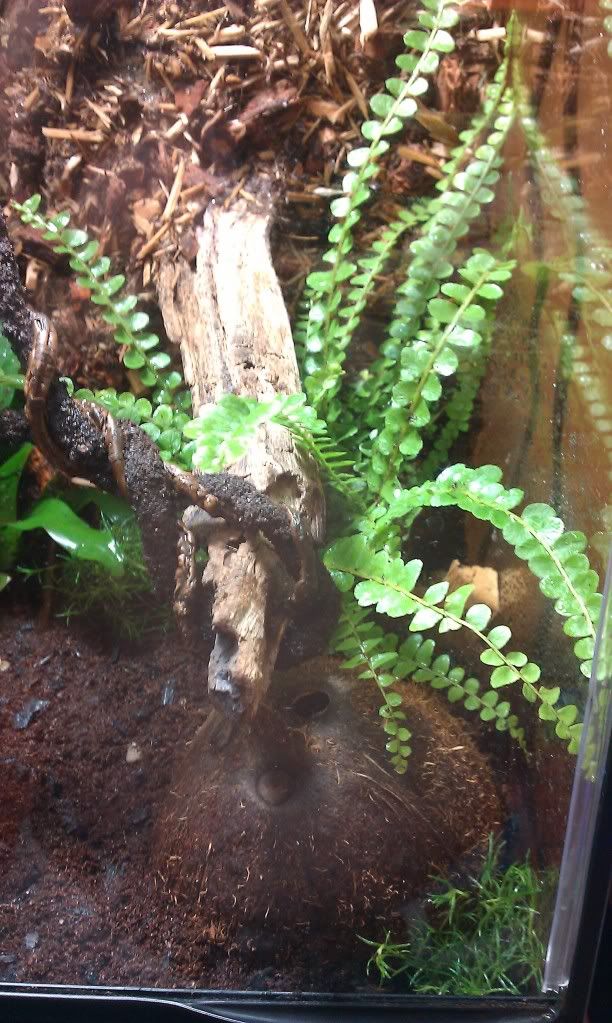 2 Different type of Bromeilad one just in the substrate floor the one on the left in back is in a pot.
I would like to try a couple orchaids and other broms just tied to the tree bark.
In the very top left corner I have a pot with I belive Irish creeping fig.
Under it there is a plant with colored leaves cont remeber the name of the plant but on the tag it said splash of red then theres one on the right said splash of pink I used these also in pots down below in oposite sides Left one has splash of pink and the right one splash of red.
They were cheap and I figured they could take up space for now. (I have 8 3" pots in the background)
Notes and thoughts I have had along the way.
Keeping substrate out of the pond area is difficult.
Water feature is still in the works.
Oh yeah On the right side of the tank I siliconed a cork bark BG but so that the bark side was facing the glass so if you look at the viv from the outside right side it looks like a tree not foam, paint or construction paper (I will add a photo after I go get my LL)
Things I would like to add.
More plants. (Earth stars for sure!!)
Headed out in a few min to find my own LL TONS of Live oaks here in S TX.
Im nervous about planting into the tree... Do i just cut a hole in the foam and slip a Brom or orchid or some type of epiphytes in the hole should I wrap the end with sphagnum or something?
Mistking system.
Better light fixture.
Hrmmm well thats all for now again please feel free to leave comments good or (not bad but advice on changes) thanks for checking it out.
Also I was thinking Azureus but not sure if theis is thier kind of set up so plz let me know what you think. (Frogs wont be for a few mo. yet still need Isopods Springtails and practcie culturing FF)