Discussion Starter
•
#1
•
Well here it is. This is a detailing of my terrarium build. Please excuse the crappy photos. One of these days I will get a good camera.
I also ask that everyone makes suggestions of what to put in it.
I am looking for a bold, group loving frog that would fit this cage. I am prob gonna avoid leucs since this is in my bedroom and I can have weird hours. I am looking to get 5ish individuals so I don't want them to cost too much(under $75 a piece). I have no preference on thumbs or larger. I actually think a large group of thumbs in here might be pretty cool.
Alright lets get started. I bought this tank for $150 on craigslist along with 2 Fluval 405 filters and some aquarium heaters. I am hoping to sell the fluval for $150 so that I get all my money back and in essence get a free aquarium.
After some cleaning this is what I start with. I was told 105 gal. It is roughly 5ft long 16 inches deep and 20 inches tall.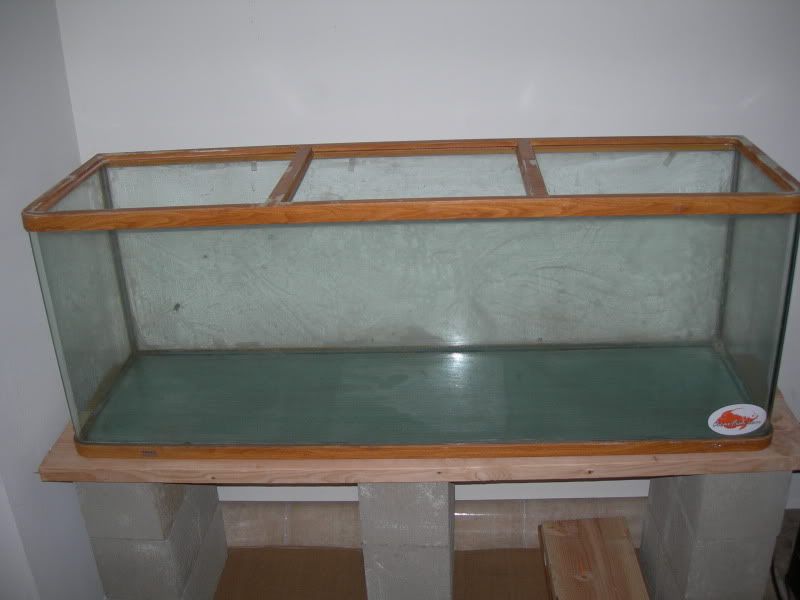 I then used eggcrate to make a false bottom. I have a whole in the back left of the eggcrate for a water pump and I have also made a slope in the front right for a small water area. I connected the pieces using zip ties.
I also built a tower for the water fall in the back left and made an eggcrate background.
I then used some foam to make some ledges and the stream. (note the mostly vertical piece of foam was later drastically modified.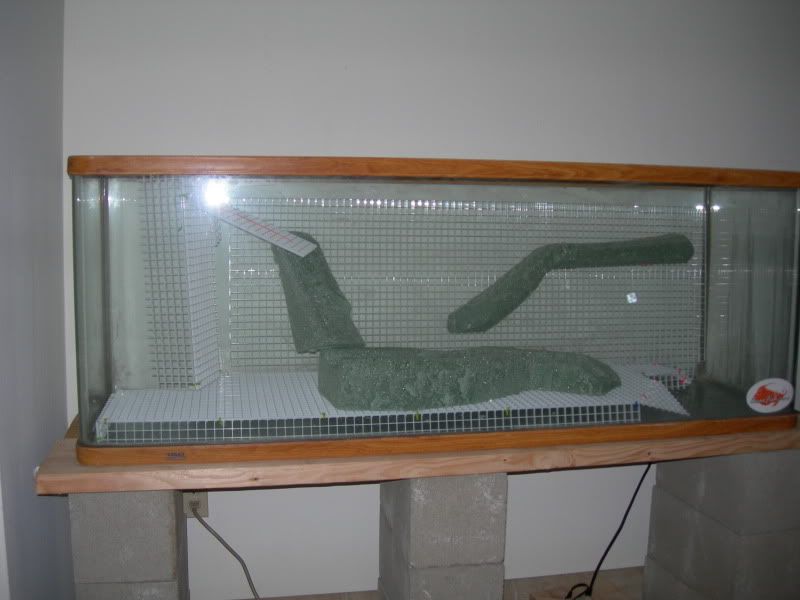 Next I put a layer of screen over the false bottom and then began using Great Stuff to make the background and water fall.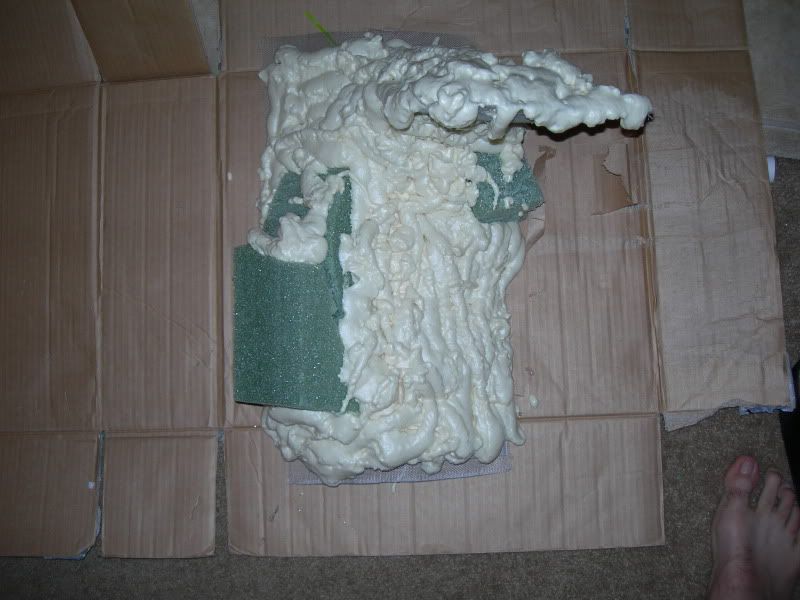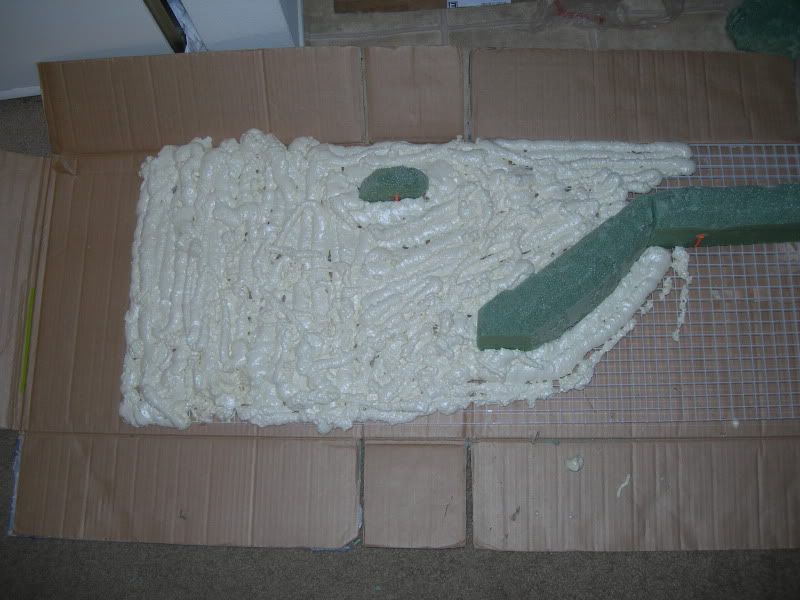 I shaped those pieces when I was done and then put them in the tank. i then used more Great Stuff to fill in any holes around and in between the pieces.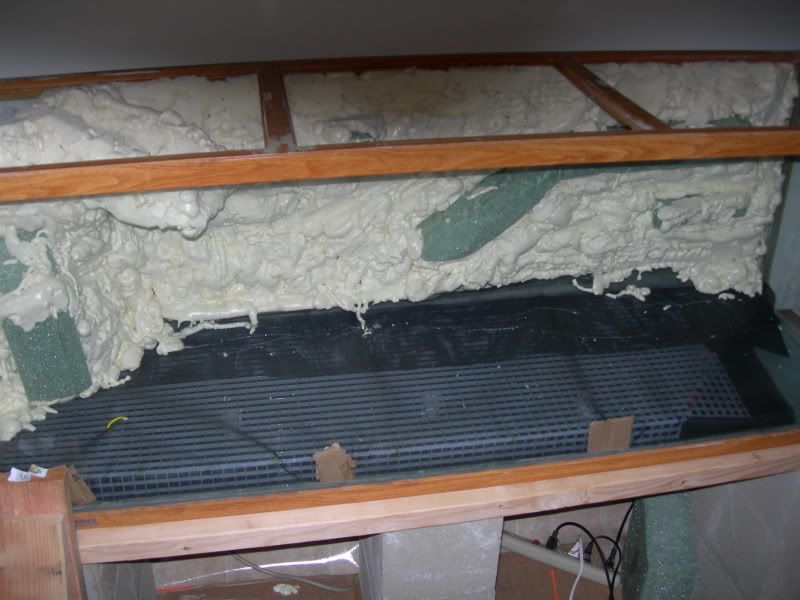 I then put gravel over the screen and used Silicone I to put small gravel on the waterfall. I also did this to the stream but did not take a picture of that.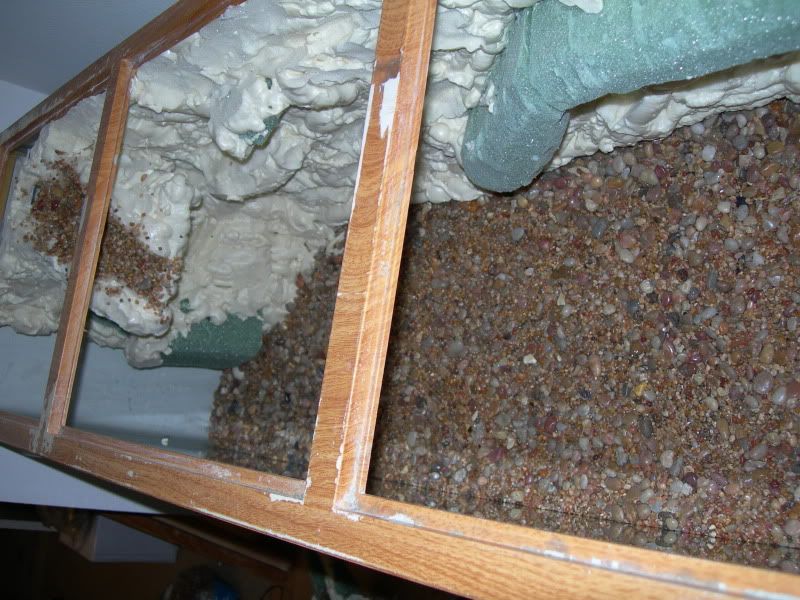 I then put down another piece of screen over the gravel on the bottom.
After that I siliconed the coco fiber to the walls and then after waiting for it to cure some I put in the substrate.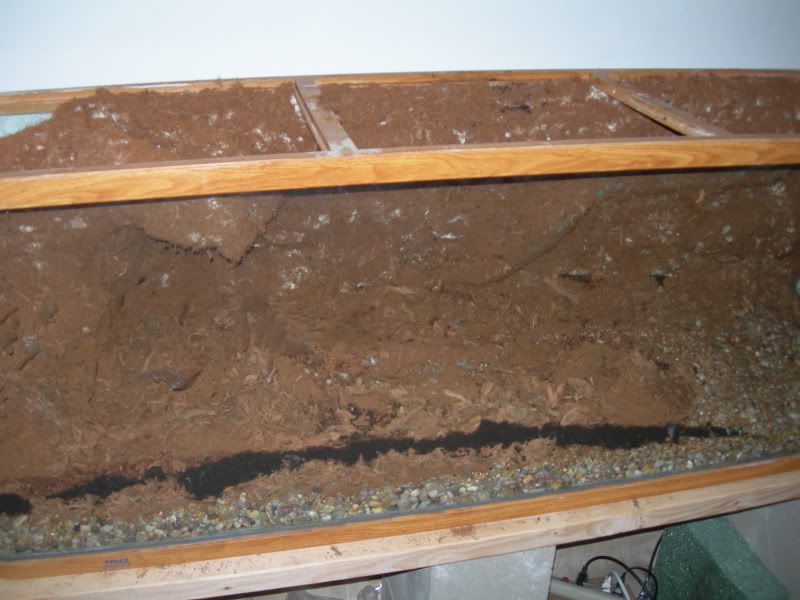 The substrate goes as follows:
spagnum moss (in some areas and also put on the background filling in gaps)
coco fiber, coco chips, and some orchid bark
organic soil
coco fiber
screen
gravel
screen
false bottom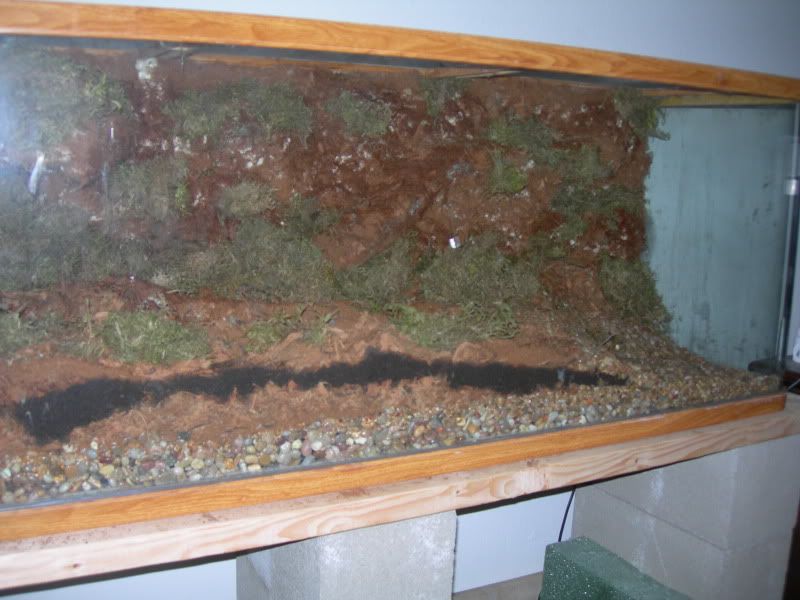 Here are some pics of the somewhat finished product. I still need plants and i am currently looking for those.
Note the water color is brown. I am gong to be siphoning that off and dong water changes once the tank is planted.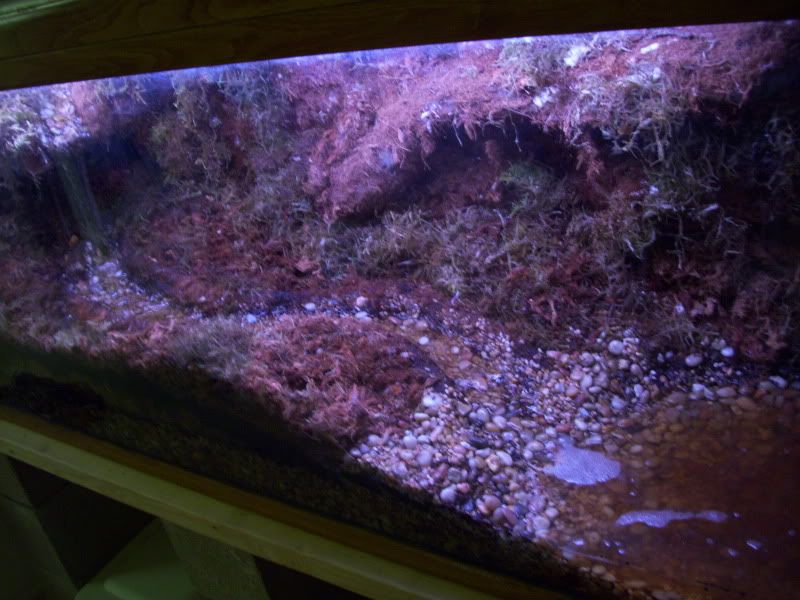 Again I ask you to help me decide what to get. I prefer something localish and if I could pick them up at the LA show in Jan that would be nice.
Questions, comments, concerns?