Discussion Starter
·
#1
·
While I have recieved several shipments of frogs in the past I have never shipped before. I just don't feel comfortable letting a 3rd person who could give a damn about my animals well being handle them.
But...I have been promising a good budy of mine for a while now that I would send him some varaderos. After he has waited paitently for damn near a year I grew a pair and shipped some out to him.
I may have gone overboard a bit with packaging but after reading so many bad transactions with shipping companies over the past few days I didn't want to take any chances (not with my precious babies)
Packing exterior 14x14x14 fedex box
Contents 10x10x14 3/4" styrofoam cooler
our weather on both ends will be fairly mild Lows around 50's highs mid 70's so I decided a heat or cold pack would be too extreme. Instead used two phase 22 panels. One taped to the bottom and one to the top.
Taped the one to the bottom and then placed two layers of bubble wrap. ontop.
Then the frogs packed in deli cups with just moist paper towel and pothos. I have read horror stories about frogs getting smashed with spagnum. Then with air pillows in between them
The precious contents of said cups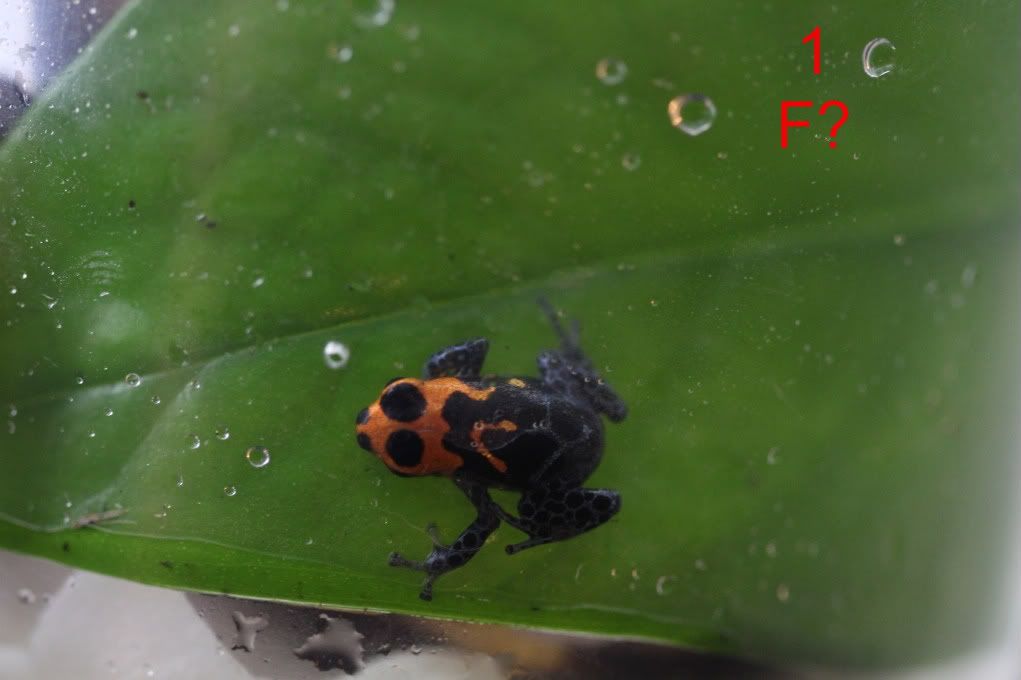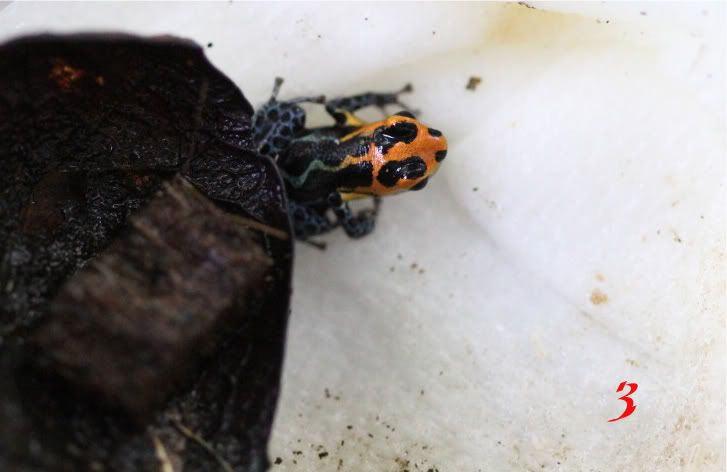 Then another layer of bubble wrap ontop of them.
Then I tossed in a few extra items just cause I like the guy. I wasn't too worried about the plants since they where being overnighted. I then filled the remaining space of the container with bubble wrap so there would be no movement.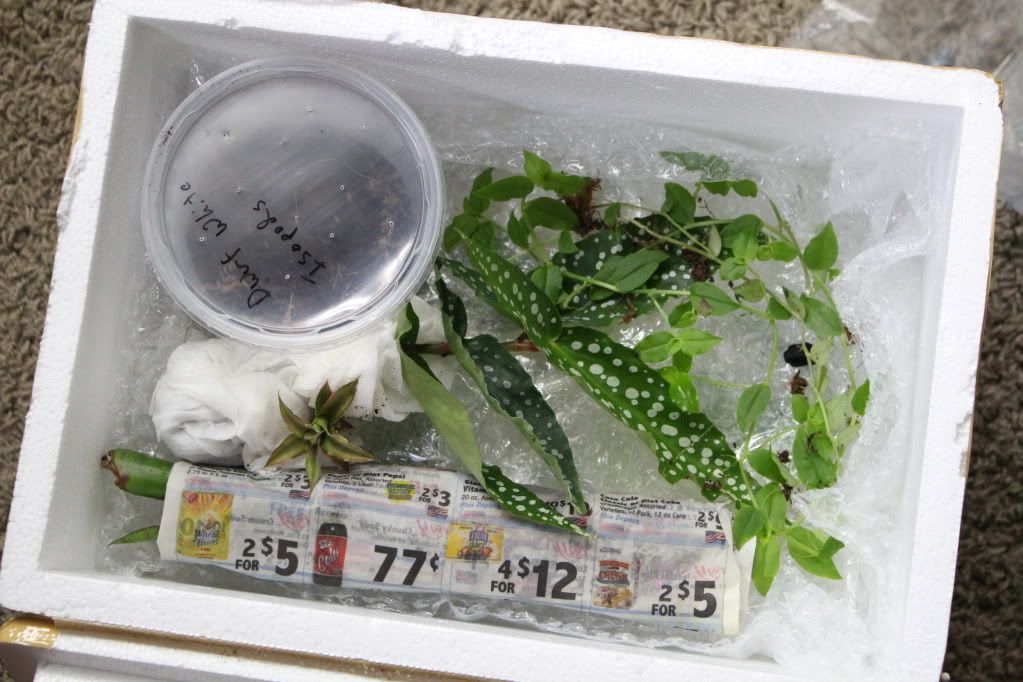 Since the box was bigger than the cooler I wedged even more sytrofoam insulation to keep the box from being smashed and extra insulation.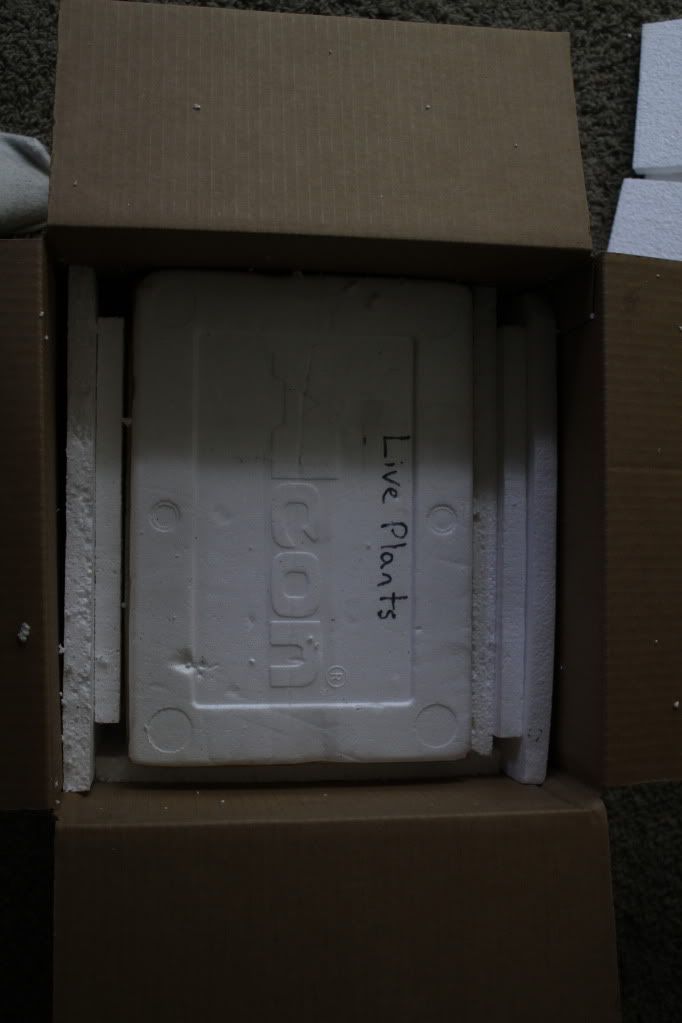 and two layers of foam ontop to complete the packing job!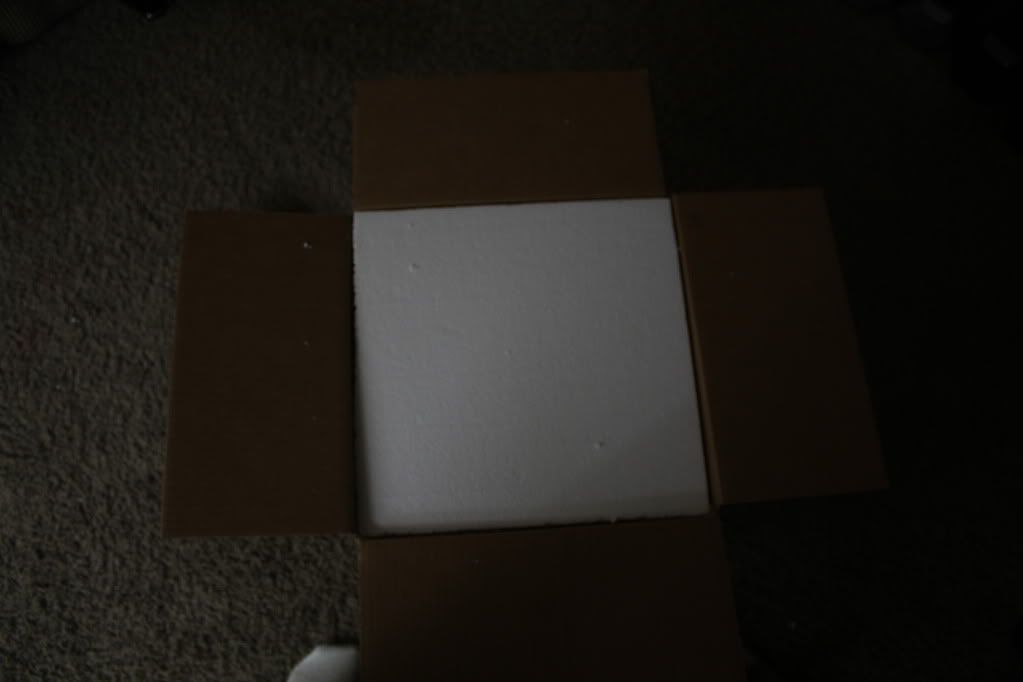 Should be able to stand on this box without denting it :mrgreen:
Now to sit around for the next 24 hours praying my little guys make it to their destination safely and in a timely mannor...c'mon fedex no wammie :roll: