Discussion Starter
·
#1
·
Hey Guys,
I started work on trying to make the most realistic buttress roots I could just over a month ago. I started a bit before Ryan but he beat me
Posting
.
I'l list the products i used as i go although you probably won't have heard of the names since i'm in Australia. I started off with a large sheet of foam about 1.5 cm thick. I cut out the backing and then made rough shapes of the roots which i used some expanda foam (SIKA BOOM) to set in position. I then added more expanda form to give shape. Unfortunately I ran out of foam cause i was using an old can. I used a steak knife and 40 grit sandpaper to get the rough shape.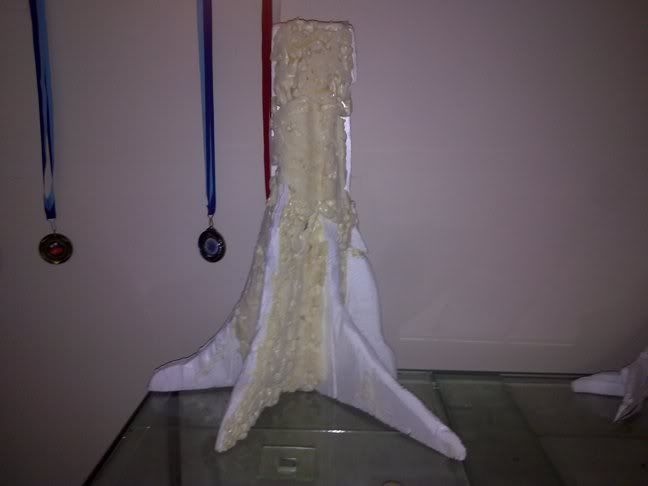 I got a second can of expander foam and did the same process of carving and sanding with the 40 grit to get the right rough shape. Next i grabbed some 120 Grit sand paper and went over the whole thing. This "sealed" all the foam in a way that there were no loose particles that would keep falling out.
Unfortunately I didn't grab a photo of the finished bare foam. Next I used "Pod Sealer" (crommelin waterproofing) to do a base coat of sealing. The colour was sandstone. You can see 2 spots were I added some acrylic paint to the mixture (black, white, Raw umber) to create a colour that I was happy with. there wasn't much point doing the whole thing in this colour because I will be doing a second coat.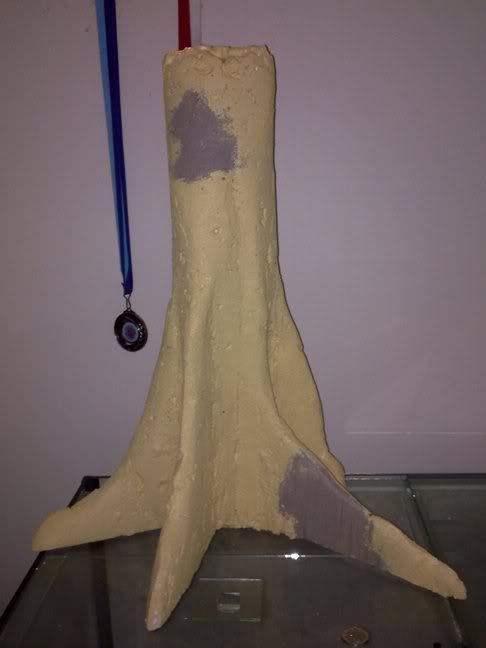 Overall I was really happy. The only problem was that with using expanda foam when you sand it back you reveal "air pockets" that create little holes all over the place.
Some of it looks natural but others are to large and make the piece look unrealistic. My solution was to grab some air drying modelling clay (DAS) and "fill in" the gaps. Once dry i used 120 Grit sand paper to smooth over it again. I will reapply the pond sealer to these unsealed parts before doing a final second coat in the brown/grey colour.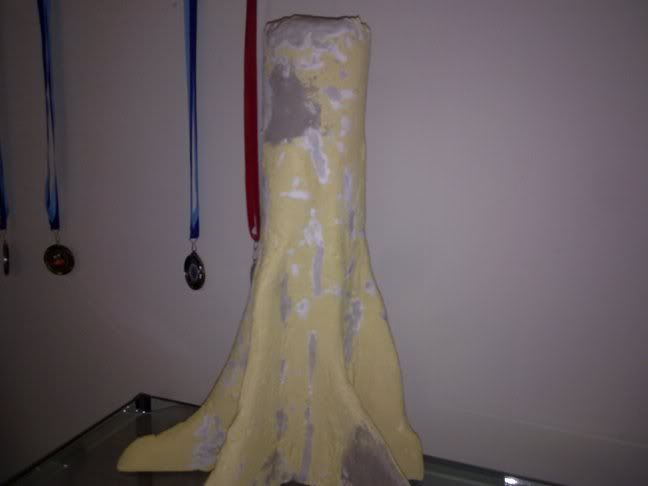 If you have any suggestions please let me know. The main thing I would like input is the colour I do the second patch in. Do you think the colour i have made looks realistic or does it need to be changed? I will dry brush some brown after the second coat for some highlights also.
Thanks