Last night I was checking my younger cultures and I set a producing one out of the way up by the viv. I looked up and my azureus is just sitting there at the glass drooling over itself. So, I lifted the culture up just to be sure that it was looking at it and sure enough, it started climbing
What a little chowhound...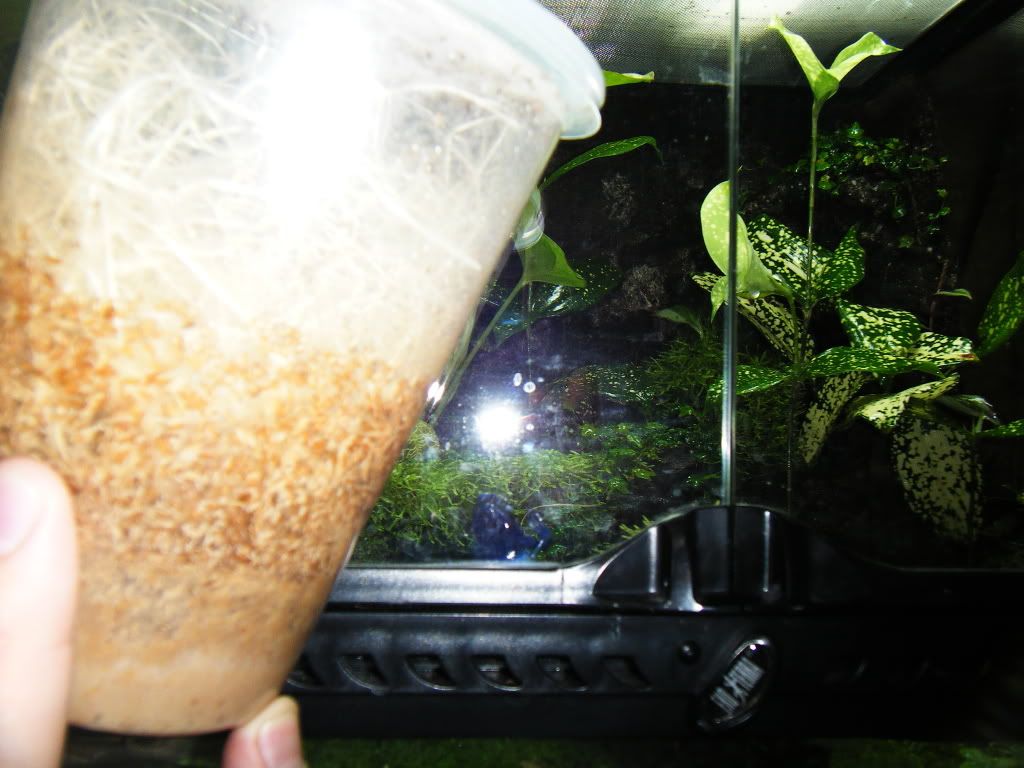 and to think they'd already been feed earlier that day
Anyone else have any pictures of their little "beggers"?