Discussion Starter
·
#1
·
Hey guys. Took some shots of my anthonyi this weekend and I thought I'd show them...
Heres one of them, leaf was blocking the head but I got a photo showing his butt.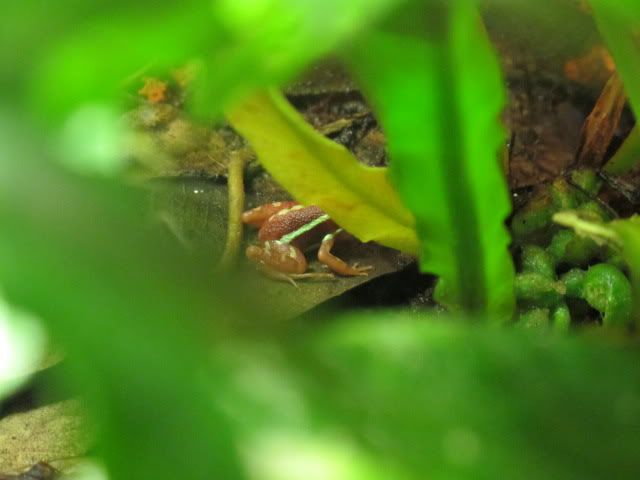 Not a great shot but I think this is my female of the group...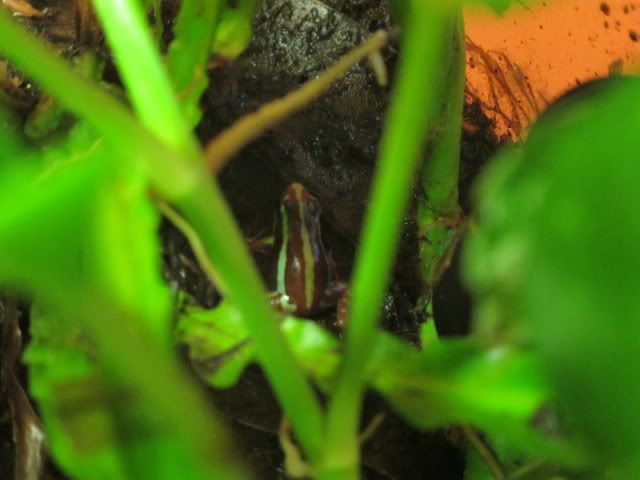 Shot a the frog that was in the first shot... This one is male... (I think) The other frog in the corner has a cool line running down its nose.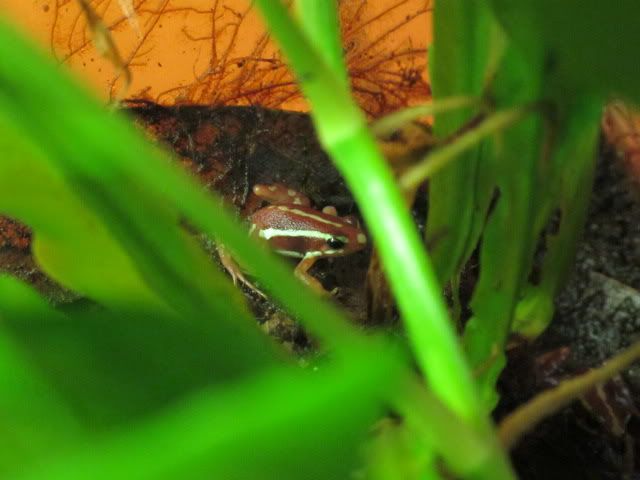 And thats pretty much it for right now. They have been calling recently so I'm gonna be expecting some eggs. Haha Its been a while since they last laid some but I left a clutch in there so who knows... Maybe I'll have a froglet pop up out of the water area.
But I doubt that.
Thanks for lookin!
-Alex