Discussion Starter
·
#1
·
Thought I'd start a build thread on this project I got goin on. I plan on putting a waterfall on the right side of the tank. At first I was gonna do an aztec ruins theme, but I think I'll keep it more natural. Still kind of throwing the idea around. Threw the stand together and drilled some holes in the bottom to lead to a sump so I don't have to worry about the water leaching into the ground. Decided to go with Sunleaves Pioneer IV Jr. for the lighting. I'm also thinking of incorporating a small pond area to put a fogger in for aesthetics.
Reptile Mist Maker Humidifier
Do you think this will be a problem?
Here's some pics of what I got goin on right now. Gonna run to the LFS tomorrow and pick up some living hinge to make a swing out door.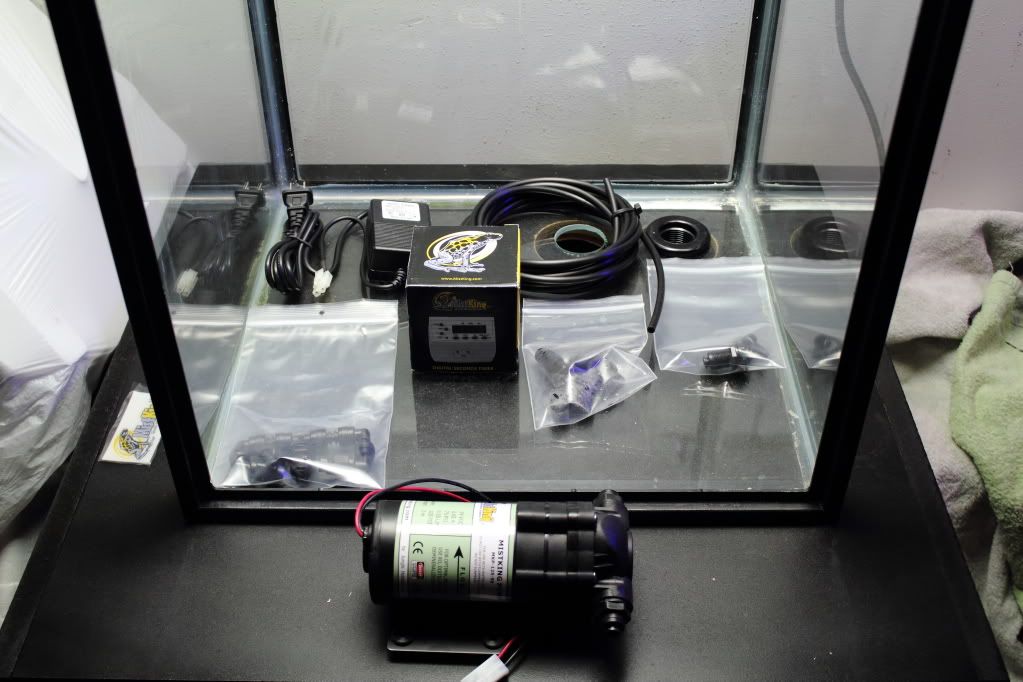 Thinking of some cayo nancys, but I don't know. What would be good for this tank?