Discussion Starter
·
#1
·
So I'm getting my froglets as well as 2 tads (all bl vents) I wanted something better to look at rather than a couple cups in a tank with heated water. So I UNFORTUNATLY used my beloved 10g tru vu tank that has been an ongoing project as an all in one sps reef tank but with so many new and older projects that have come up. So I am temperarely using the tank as my tad/morph tank.
I used 20#s of aquarium gravel
A 50w unbreakable plastic heater used for all my nano tanks
A thermo controller for the heater that is on the back and set to 75 degrees
Some coco/dirt/moss mix
And a 96w coralife 20" pc quad tube.
Some plant clippings
Spring tails
Bottled water only!
Basically just made a deep gravel bed with the heater covered in the gravel. And made 2 med size ponds in the gravel. And put a thick layer of dirt mix with a bunch of plants surrounding the ponds.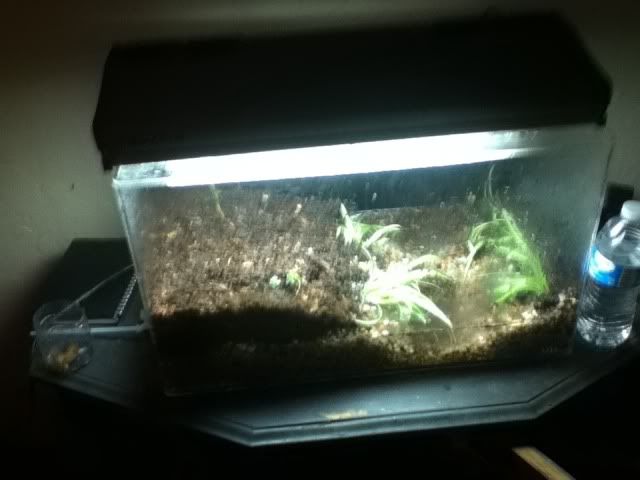 Blurry(itouch) but u get the point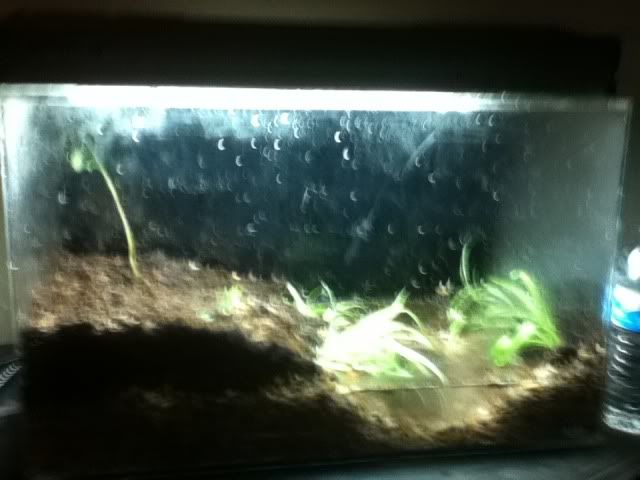 I'll try to get better pics soon