Well i didnt want to put this up yet but ive hit a small road block and thought i should ask for help before proceeding.
so i bought some 55 and 40gal tanks online for cheap... had some cleaning to do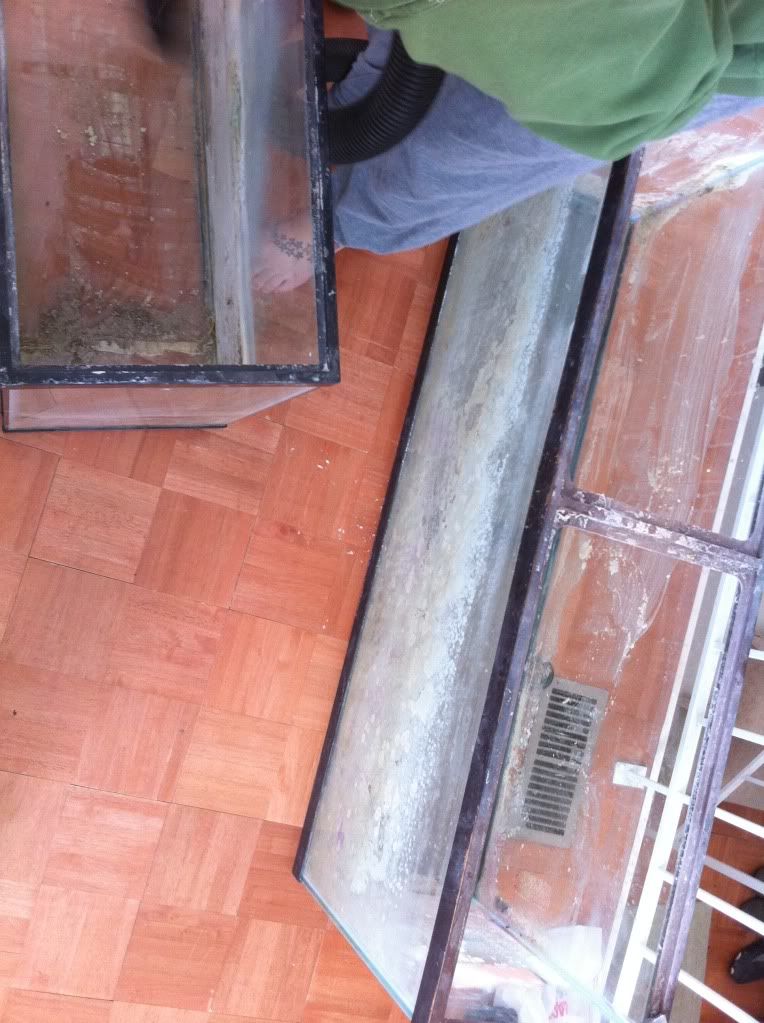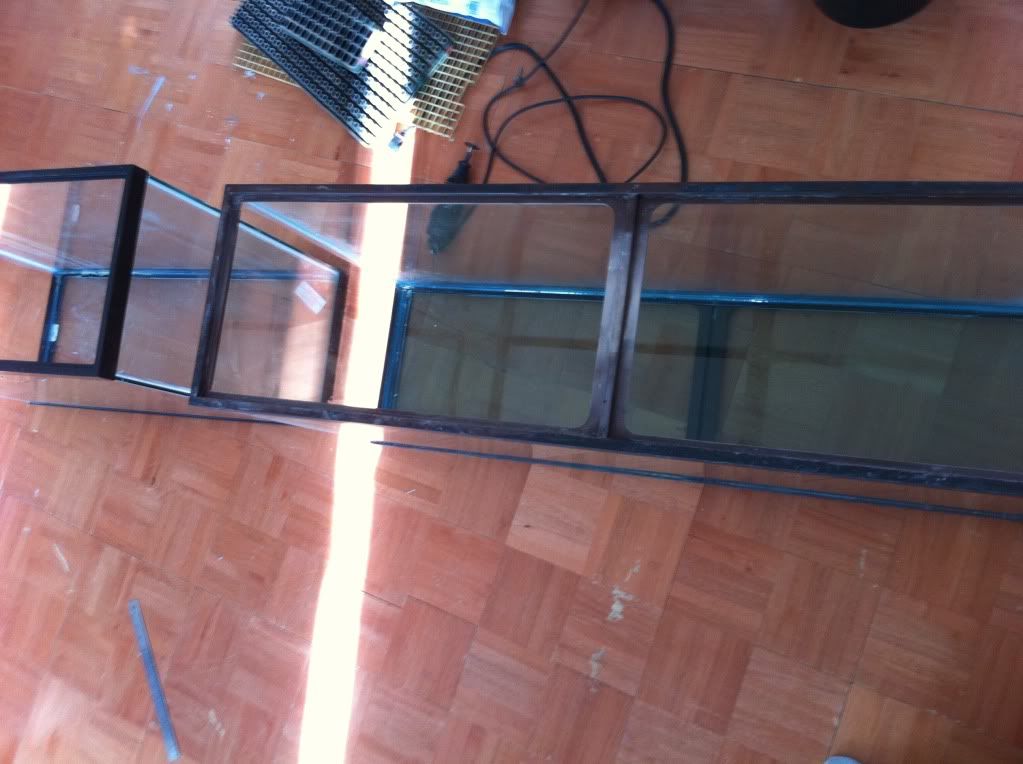 then i did a little altering to suit my needs
anyway after planning it out and putting the construction methods in place the great stuff back ground holding the wood and giving support for mitch's hated shitty litter clay
http://www.dendroboard.com/forum/pa...-wood-background-before-adding-clay-else.html
this way i do not experiece the same results as stated in that thread.
now here is where i need help and hopefully share some advice. the question is HOW DO I GET THIS CLAY OFF MY EXPENSIVE MOPANI WOOD!?!?!?!
lesson is wrap the wood,,, always wrap your wood!
ive read vinigar and printer paper, any other suggestions?
anyway working on lights tonight and will be using LEDs on the side with CFLs on the top. the side will help plant growth in the shadows. should look good.