Discussion Starter
·
#1
·
Hey guys, so I have recently become addicted to this hobby and I can't stop making tanks!
This is my latest one. Its a plastic faunarium that I cut the top out of and replaced with glass. Right now it just has plants in it but I think it is super cute and would possibly like to put some small frog in it. Maybe a red eyed tree frog baby (growout tank).
I am also planning to do 2 - 3 more similar to this and maybe try selling them locally.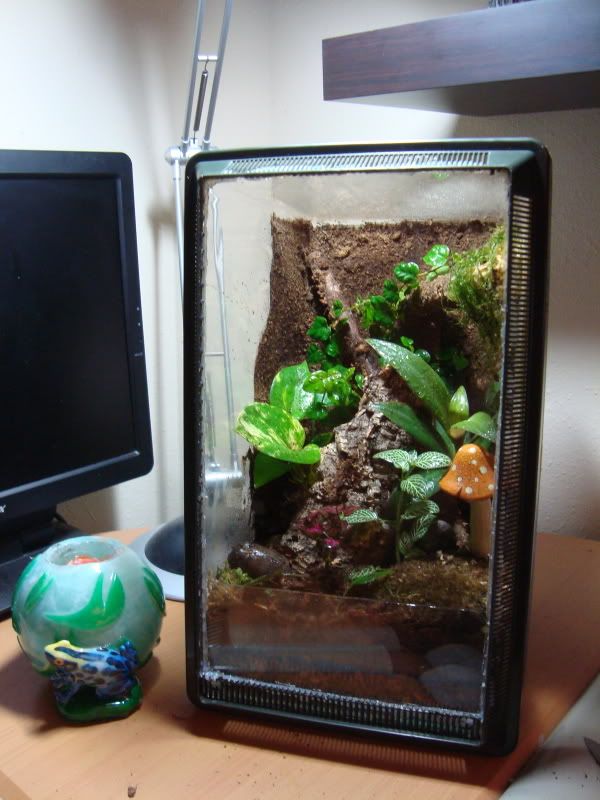 This is with the lid on
and this is without the lid
I found these adorable mushrooms at Target for about $4!
Let me know if you have any ideas or suggestions. Or if you can think of a small gecko or frog that would be happy in here. Either temporarily or permanently.