Discussion Starter
·
#1
·
Hi everyone. I have been a member of this site for a little while now.. and I really love it. This "parts and constuction" part of the forum is by far one of my favorite places to be. I've seen tons of awesome projects on here and have always been very impressed.
You guys have inspired me to make something for my leopard Geckos. I love the natural look. So I've been trying and trying to come up with some kind of cage design that gives a really cool natural look with the ease of cleaning and day to day care. Of course with every animal there comes a certain degree of specific needs.
leopard geckos must haves for this cage design Idea:
Belly heat.
Heat variant.
moist hide.
little or no loose substrate.
hiding spot.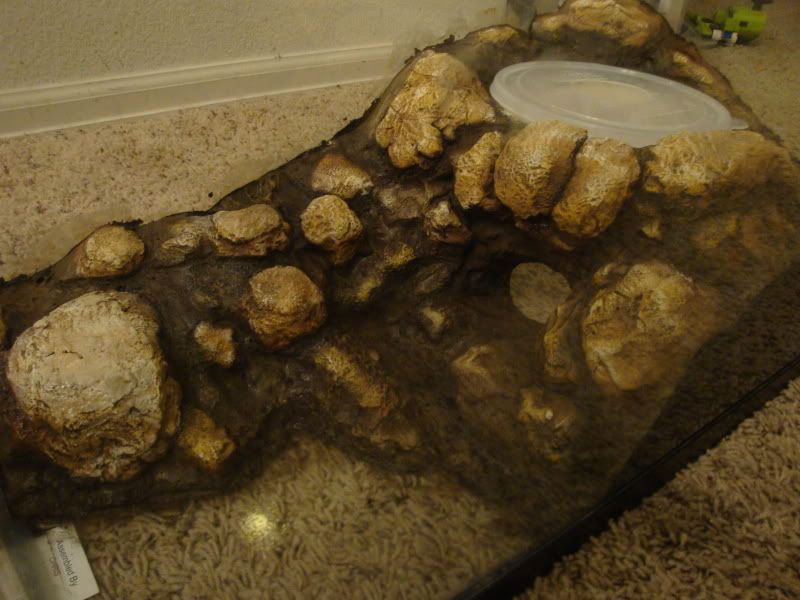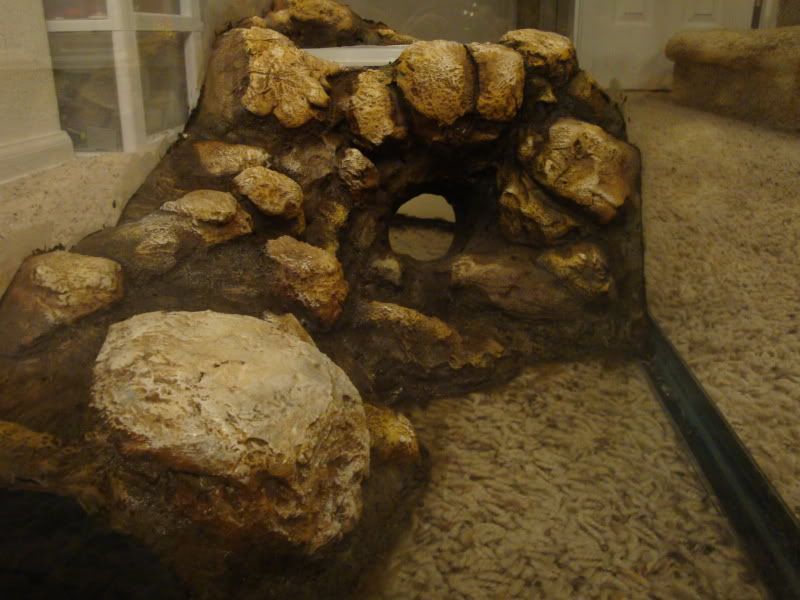 these pictures show my finished cage sitting on top of carpet.. so please ignore the floor of the cage I will either be adding shelf liner or some other substrate.
I went with a 2 story hiding spot. Most of the hiding spot is made with a PVC pipe. I cut a 2" hole in the base of it for bottom level entry. The second story is achieved with a bowl that fits the PVC just perfect. The bowl is big enough that it won't fall into the tube and a hole is cut in the lid for top level entry. this way I can pull out the bowl to grab the gecko or removed the lid of the bowl and grab them from the bowl. Surrounding this hiding spot I have made a rock cliff of some sorts.
So no loose subrates, natural looking, but very easy to clean. I'll show you step by step how I made it with the next one I'm making.
first I covered the sides of the glass with black silicon where ever the foam would be touching. And then sprayed the GS.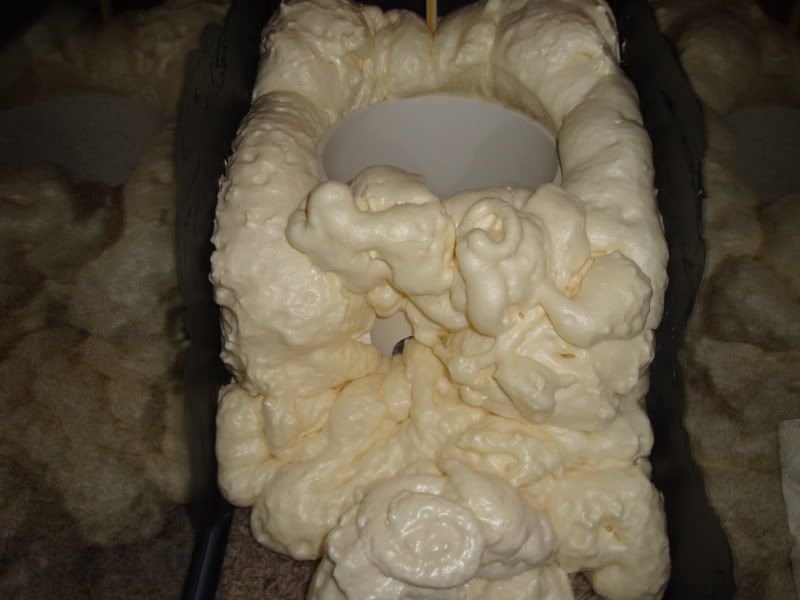 also to make a heat tape probe reach the warm hiding spot without interferring with the bowl I cut a hole in the PVC lower and let a tube (straw) make a tunnel for the probe wire.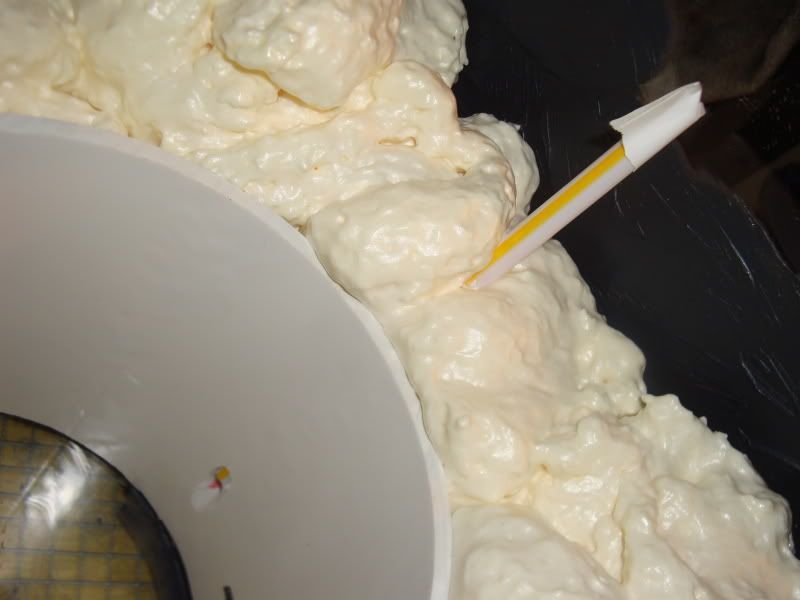 then I carved the foam to have more rock shapes.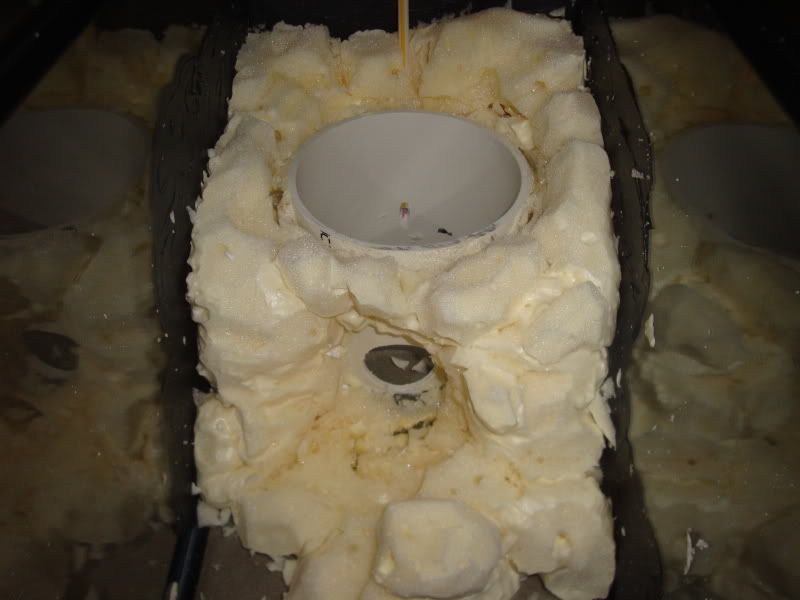 My next step will be to cover the foam with a very runny layer of finishing cement.
Note: I wish I would have let the GS set longer between layers.. some of the GS on the bottom hasn't cured as it is cut off from air.