Discussion Starter
·
#1
·
Ok so after debating for months and months on whether or not to build a false bottom, do a waterfall, etc... I have finally built my viv. Ive had all the supplies for months ready to go and just didnt know what I wanted to do. What pushed me over the edge was when I was at Repticon in Atlanta and I had the pleasure of speaking with a Zoo Med rep named Eric. He had a nice Zoo Med (mine is Exo Terra) setup just like mine and it looked awesome! After talking for a few minutes I discovered he put it together in just a couple hours along with a few other tanks on display in his hotel room the night before. I said to myself, stop sitting on it and just do it. So thanks Eric I took my inspiration from you!
I always felt like I didn't have enough space to make this work but after seeing this display at Repticon I was inspired. It had mounds of earth piled up in the back making a hill section sloping down towards the front increasing the land space to work with. It also featured a waterfall coming from a hydroton layer with a simple pump. Well I actually had a 501 canister laying around so I used that instead which gave me easy access to the whole waterfall situation saving a huge headache (and some space).
I know you will frown but I brought home my frogs from the same repticon and they are chillin in a critter keeper full of sphagnum with a cocohut for about two more weeks while the viv settles. The people from Under the Canopy assured me this would be okay even though the Josh's Frogs people were much more insistent on having it setup prior. Everyone has their own opinion and I am pretty good with animals and have a lot of time to tend to them and mist, etc, so I felt like everything would be fine (and things are so far).
Anyways enough about that here is my build... enjoy, or let me know of any ideas/improvements and certainly let me know of any party fouls!
I removed the substrate in the middle of the logs and replaced with gravel later on for waterflow.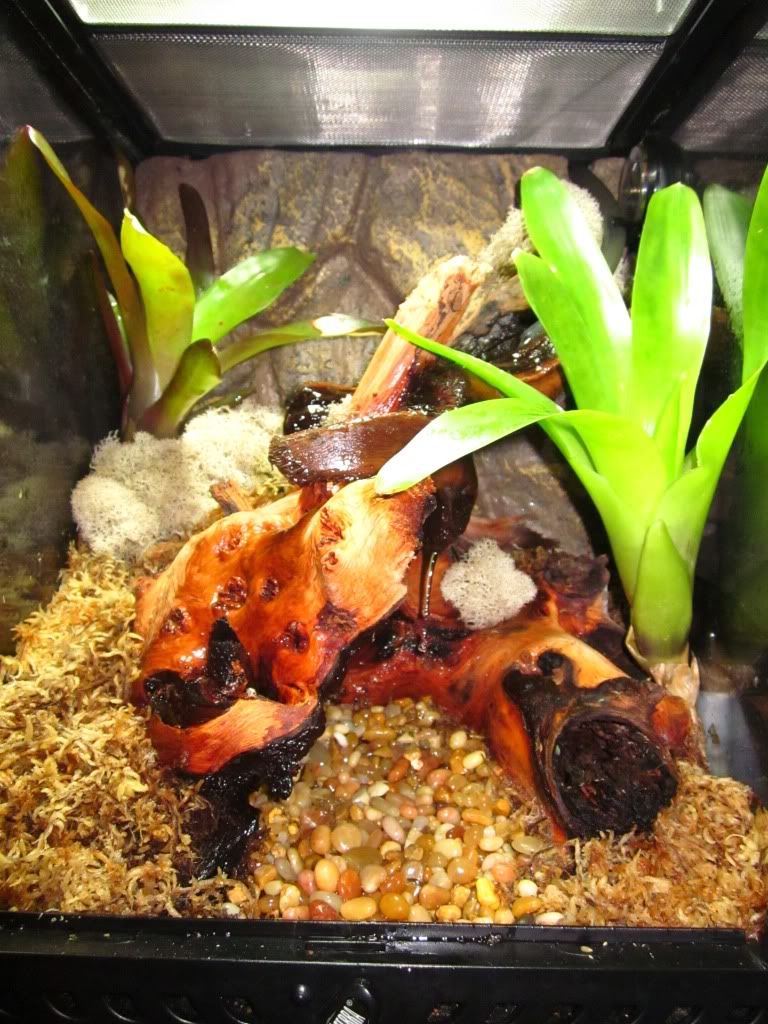 The water does not pool so the gravel area is still usable space for the frogs and its nice and wet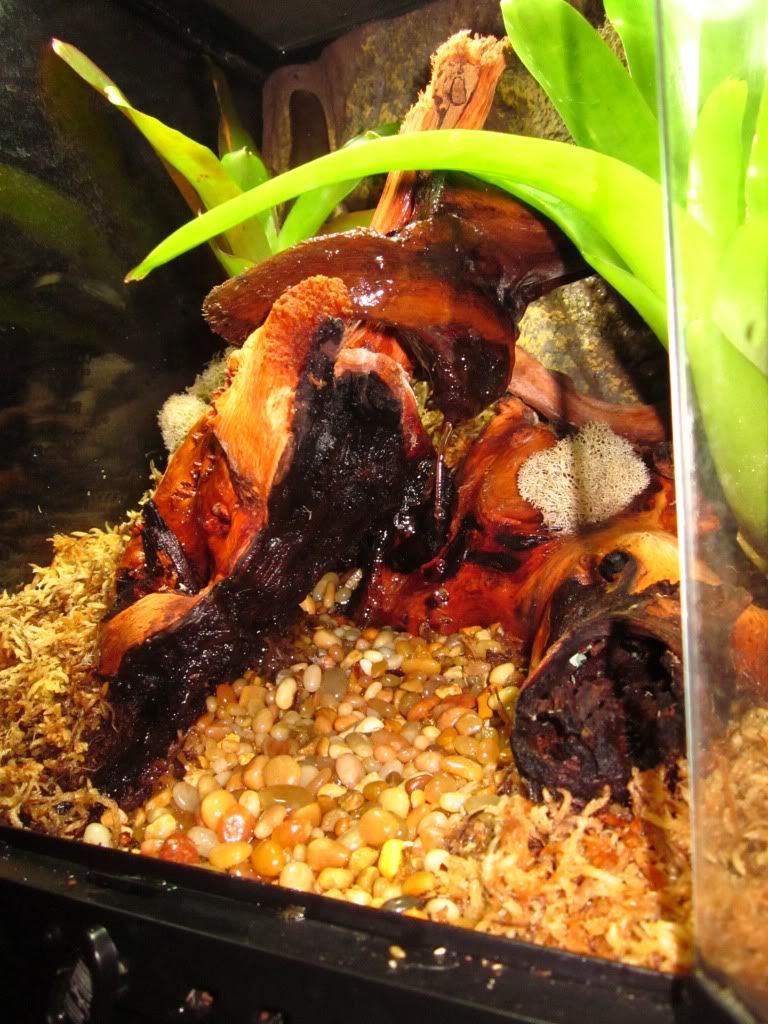 The waterfall trickles down a small cave made by mopani wood.