Discussion Starter
·
#1
·
Hello! I decided it was time to start.
This is a 14 gallon elongated octogonal tank that has been in my parent's garage since the beginning. When I got my first tree frogs for a school project, I had planned nothing as far as housing. This is the best I could come up with in a half an hour.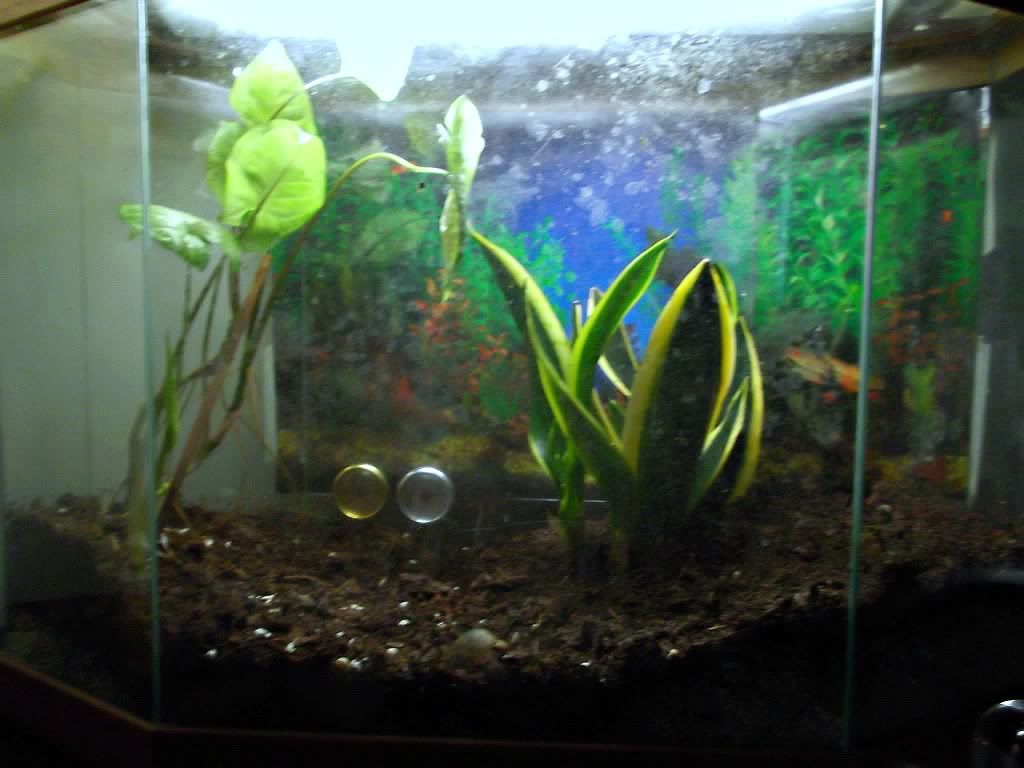 Pretty pathetic, isn't it?
Anyway, I decided to turn it into a proper home.
I got these charismatic pieces of cork bark at a reptile show and I will most definitely use them in this build . . . . . somehow.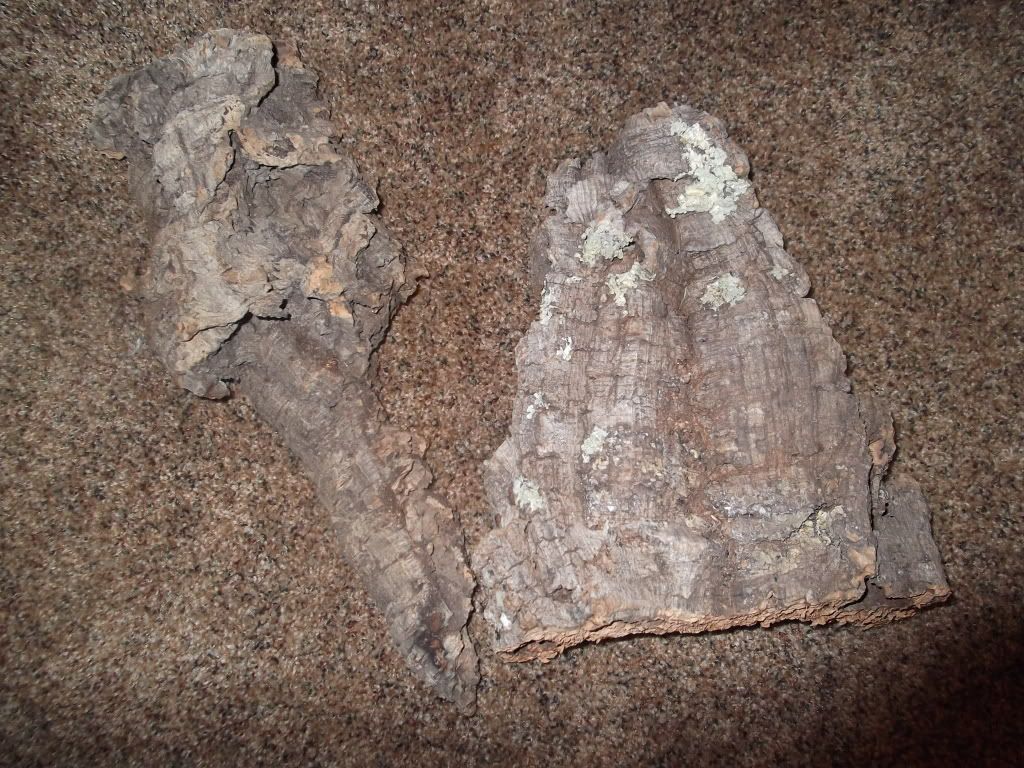 I have some choices for other stuff, between some ghostwood and some other unknown branches.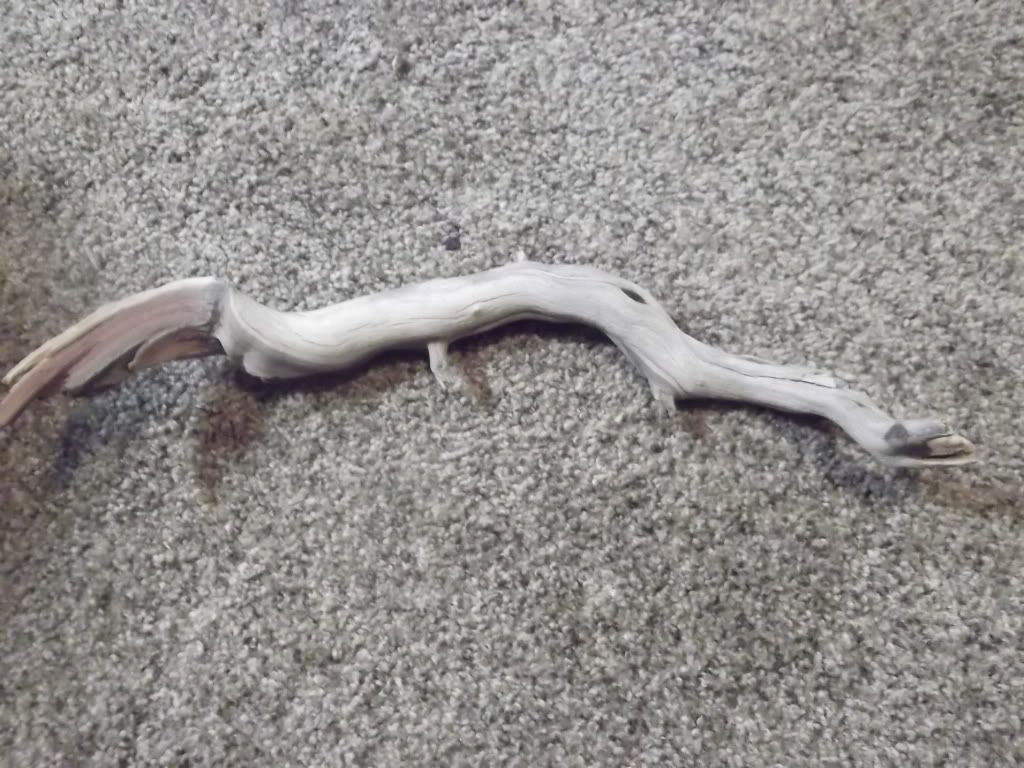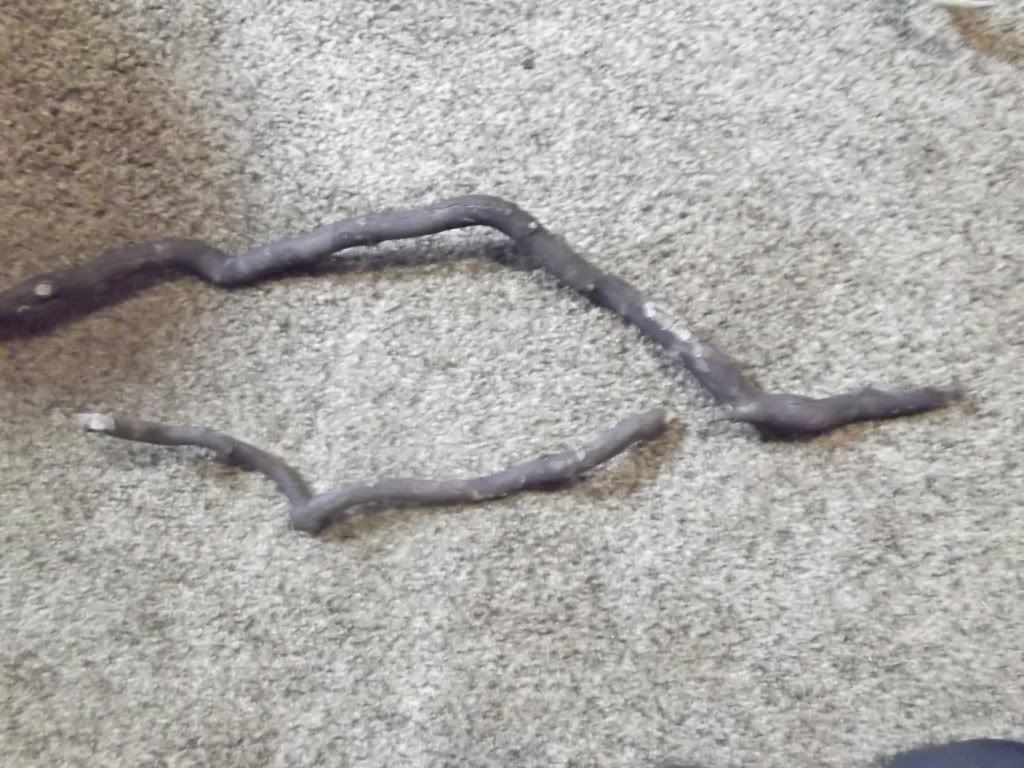 Still brainstorming ideas for setup, particularly the hood, because the light that it has right now is not what I want for it, but I have a general idea of the shape and profile of what I want it to be.
I'm wondering what to do for a background paired up with the cork. I don't want to use GS foam cause I used it last time, and I didn't really like how it turned out anyway. I'm contemplating the grout method, due to its seemingly much greater resistance to deterioration. Would Quickcrete work for this? We have a ton of that stuff.