Discussion Starter
•
#1
•
Where is the Classifieds section?
From your home screen, on the left hand side under Site Navigation you will see Classifieds *NEW*. Click it.
Now you can see all items posted in the Classifieds section. By clicking each individual post you can find out more about the item for sale or wanted and how to contact they seller or buyer.
On the left hand side you will see Ad Statistics, Categories (to help narrow your search) or even a search feature if you are looking for something specific.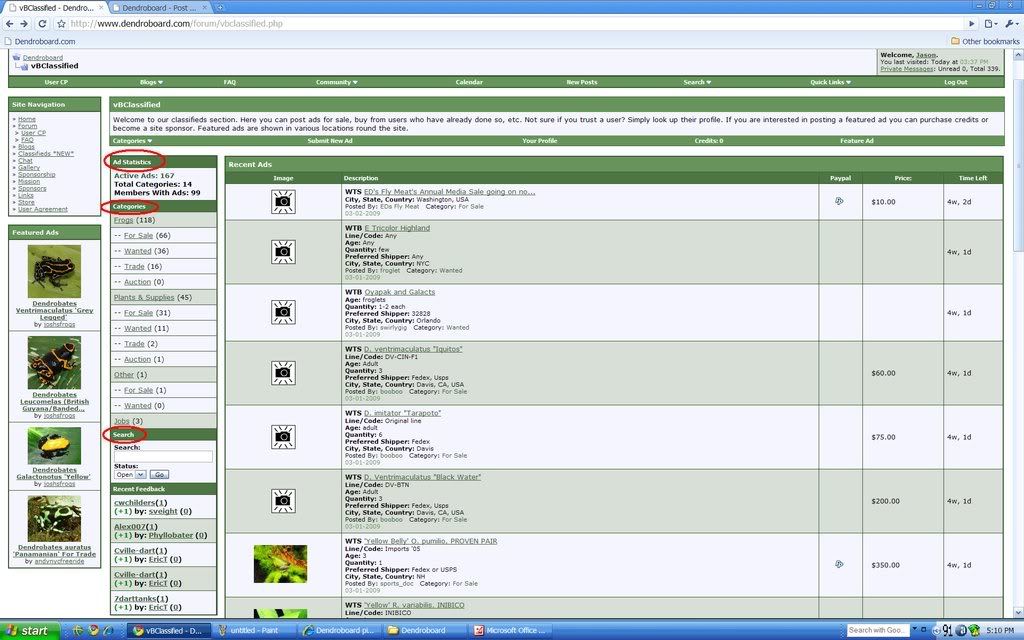 On the bottom of that same box you will find recent feedback.

How to Leave Classifieds Feedback
Leaving feedback can let the community of Dendroboard know more about individual selling items in the classifieds section on Dendroboard. It is very easy once you know where to go and how to do it.
To leave feedback for an item you purchased or a transaction you had, head to the classifieds section. Under the post of the item for sale you will find the members name, click it.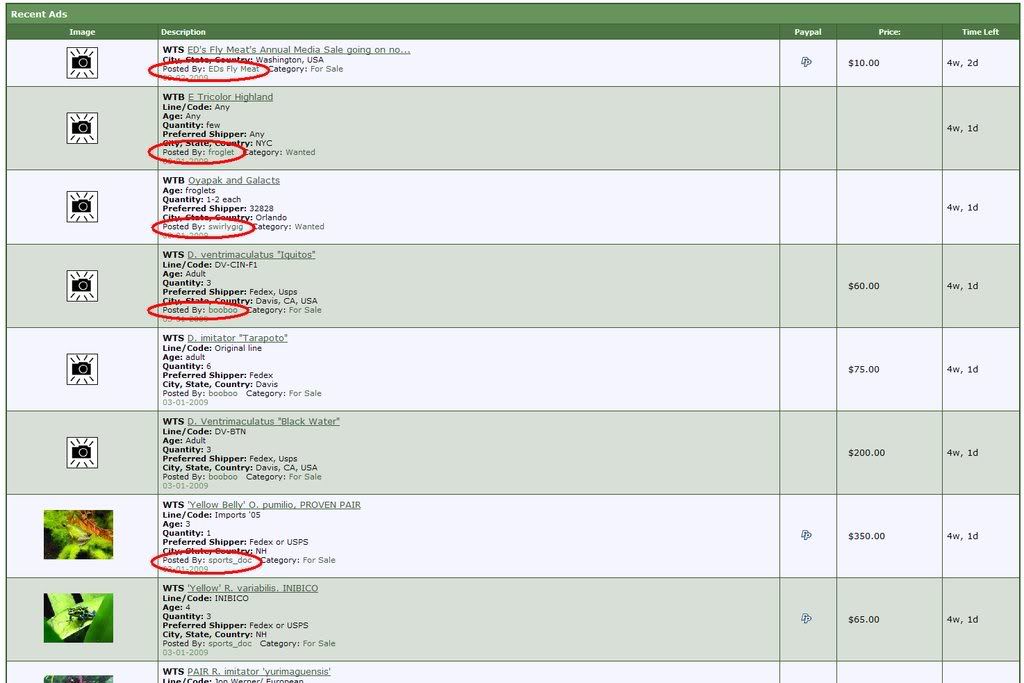 Once you click the members name it will bring you to a different screen showing all the adds listed by that member. On the left-hand side you will see "Submit Feedback For:" Click it.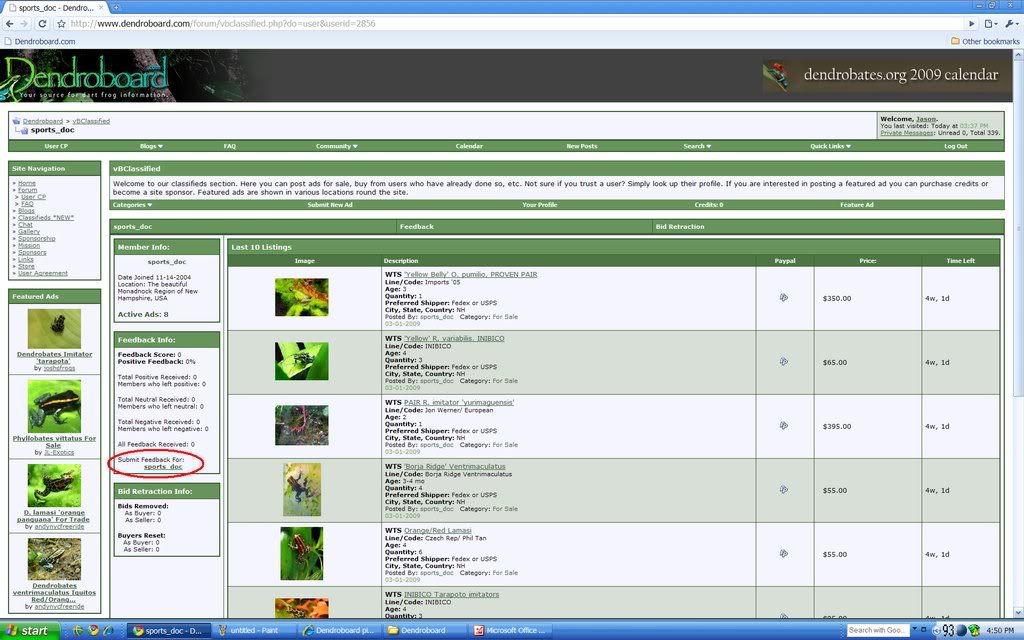 Here you will be able to leave as detailed feedback as you would like.
You will be able to choose
YOUR
status in the transaction (Buyer, Seller or Trader) as well as your overall experience (Positive (+1), Neutral (0), Negative (-1)). You can also leave a short comment for all to see or/and a detailed comment for deal members and staff to see. Once finished click "Submit Feedback" at the bottom.