I've had a few people ask about this, so I figured I'd re-post my guide from another site.
Whether due to excessive heat or just for aesthetics, there is a growing need for suspending lights above vivariums today. Most people are hesitant to drill holes in their wall or ceiling, and the majority of "legs" provided with lights are typically ugly and cheap looking. Well, there's a solution that's simple, easy
and
cheap that looks great.
Aqua Design Amano (ADA) has been on the forefront of clean design in aquaria for quite a while and they developed an ideal solution to this lighting dilemma. It connects to the back of the stand and suspends the light over your tank, relieving you of the hassle of drilling holes in your house.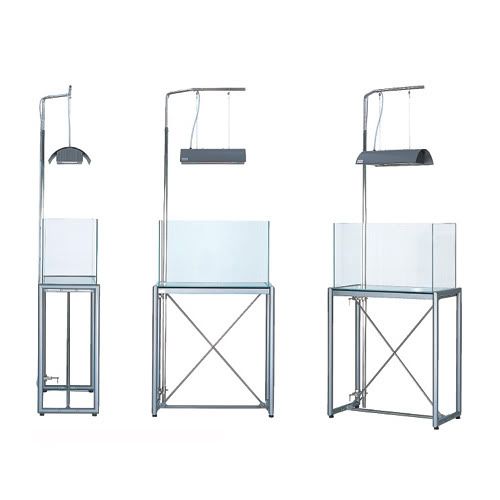 Unfortunately they charge a fortune for it, so I set out to build a cheaper version, and in the process I think I improved on their design some.
First, you'll need the following tools:
figure 1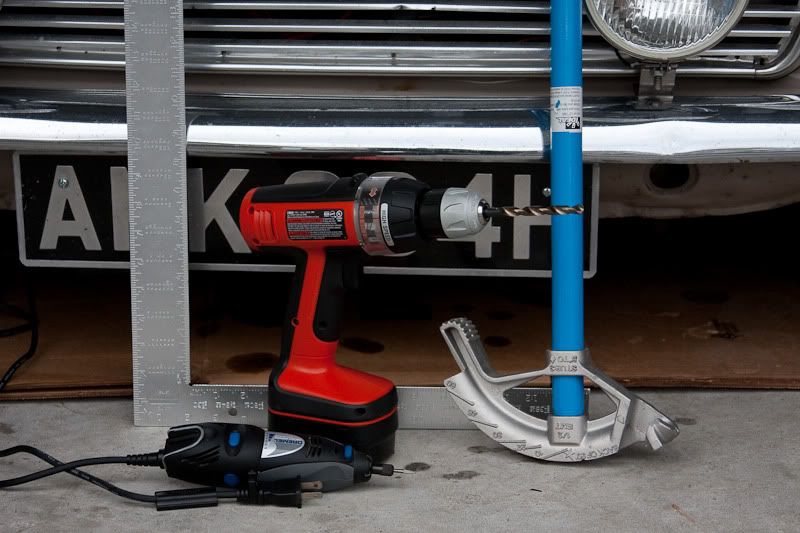 Left to right:
Square
Dremel (optional)
Drill (with drill bits that can cut through steel)
Conduit Bender
EMT piping (not pictured, I used 1/2")
Conduit Hangers (see figure 3)
Conduit Clamp (see figure 3)
Lowe's has literally everything you need for this project. They also sell 5' sections of 1/2" and 3/4" EMT pipe to make transporting it easier. Depending on the height of your viv you might need the longer pipe though.