Discussion Starter
·
#1
·
I moved my 2 dwarf guiana tincs to their new 29 gallon viv early last week. One has yet to come off a tall piece of wood or the small area of background it butts up against. The other hung out on the wood with its buddy until a couple days ago, but since then I've only seen it hiding in the leaf litter. I've seen them both eat (the viv is INFESTED with springtails) and they both seem to have maintained a good weight, but they usually stay hidden in their chosen spots. How long does it typically take for them to calm down and settle in? They used to be pretty active and would sleep in a brom or under a cocohut together.
As a "thanks" for looking at this post and considering my question here are a couple phone-pics of one of the frogs eating itself.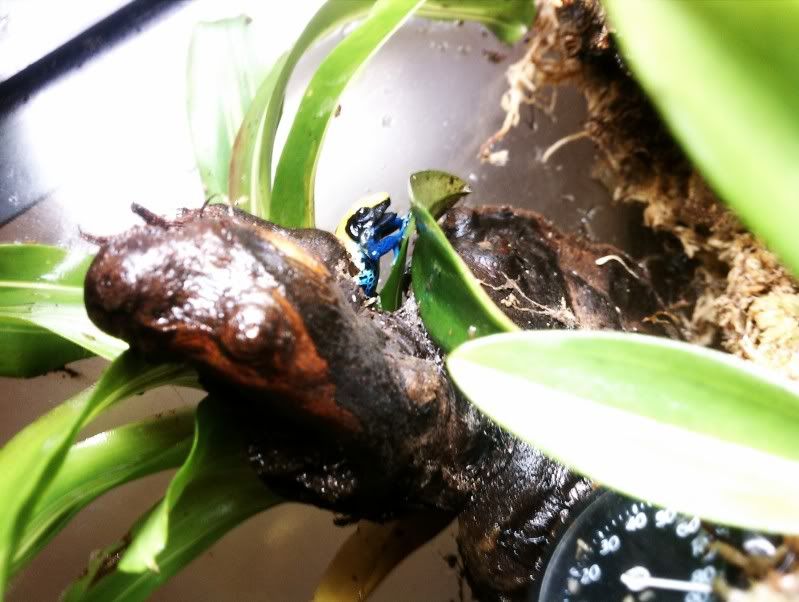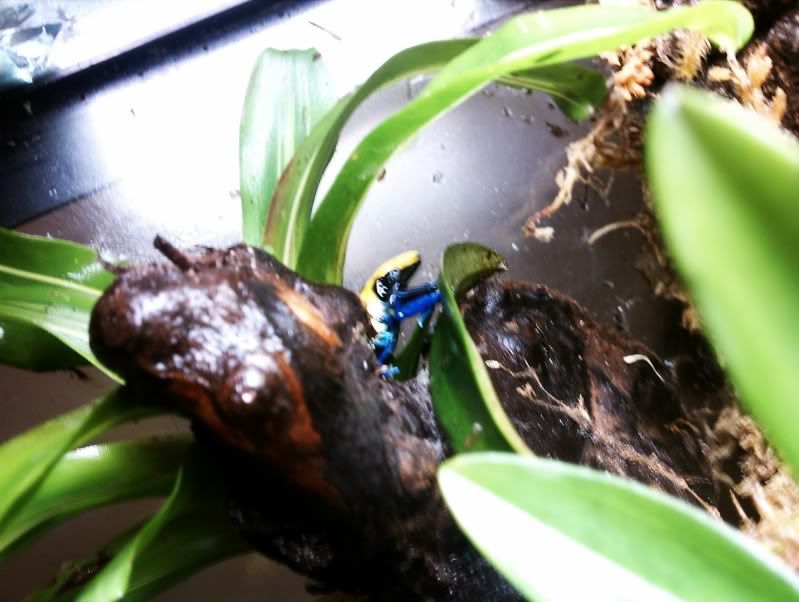 Yea, I know it's not really eating itself and is just nibbling on some shed skin but this was the first time I'd seen this behavior and thought it was cool enough to share.
Oh, and before anyone asks, that's a hygrometer showing "85", not a thermometer. The temp stays around the lower to mid 70s. I had just given the tank its morning misting before I noticed the self-snacking and took this shot.