Discussion Starter
·
#1
·
This is me pondering how to light a 36 x 36 x 18 Exo Terra.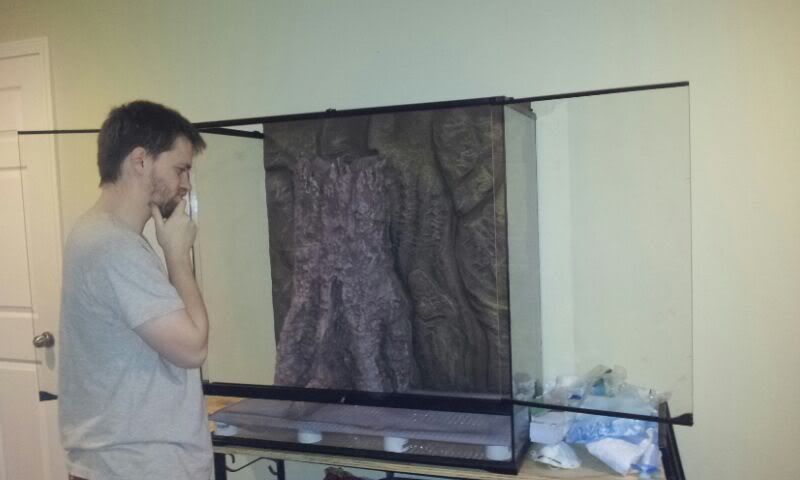 It's unfortunately still in the early stages though I've had the exo for several months now. Two of my hold ups are inexperience and ignorance about lights, and budget.
I've seen the rule of thumb to have 2W of lighting per gallon (or 1W for LEDs), but do I also need anything specialized in helping penetrate the depth? I've been interested in LED as this hobby keeps increasing my electric bill.
LightYourReptiles.com currently has 13w screw in LEDs for 4 for $135.99. To reach 100w I would need 8 of them which brings me to a total of $272 dollars plus whatever it takes for fixtures and a custom hood. Ouch! A little cheaper would be their all-in-one fixtures that I calculate would cost me about 265, advantage being that I don't have to figure out as much in building this, but disadvantage being it doesn't have as broad a spectrum for plant growing. And I suspect that maybe it will be even more expensive if I need spotlights to reach the bottom. Anyone have experience with something like this?
How about cost of more traditional lighting? I know too little about what goes into building such lighting to properly calculate anything. The bulbs themselves seem much cheaper. Using these
F24T5/865/GEN (GENESIS) (DAYLIGHT PLUS HO)*::*T5 Fluorescent Tubes Standard and High Output Fluorescent Lamp*::*FLUORESCENT TUBES*::*Light bulbs, Metal Halide, High Pressure Sodium, Ballast, Halogen, Fluorescent bulbs, CFL, at Light Bulb Supply Store
it looks like the bulbs themselves would cost only $20 for the 200w I would need, but how in the world could I fit 8 of those up there? And I really do have no clue once it comes to ballasts and whatever else it takes.
If someone could give me a simple break down on what it takes to light this kind of area so I can compare my options I would really appreciate it.