Discussion Starter
·
#1
·
Hello, so I'm very new! I had my terrarium set up for a few months seeded with springtails before I bought my adult pair of Tinctorious Cobalts (a little over a year old). I was sooo nervous but not even 24 hours after they had arrived (they were shipped to me) they laid 7 eggs! The light came on that morning and I was eager to start staring at them again and I noticed the male calling, although I couldn't really hear him. I didn't know they were so quiet. I saw the female following him and touching him I immediately realized it was their courtship! Then the male led her into a cocohut. I managed to get a video of the first part of it, I was running late for work so I had to get ready inbetween and couldn't film it all. You can watch it here -
Three days later (today) they laid 9 more eggs!!
Here are some pictures of the pair and my not so lavish vivarium and the eggs!
This is the male
This is the female
Belly shot!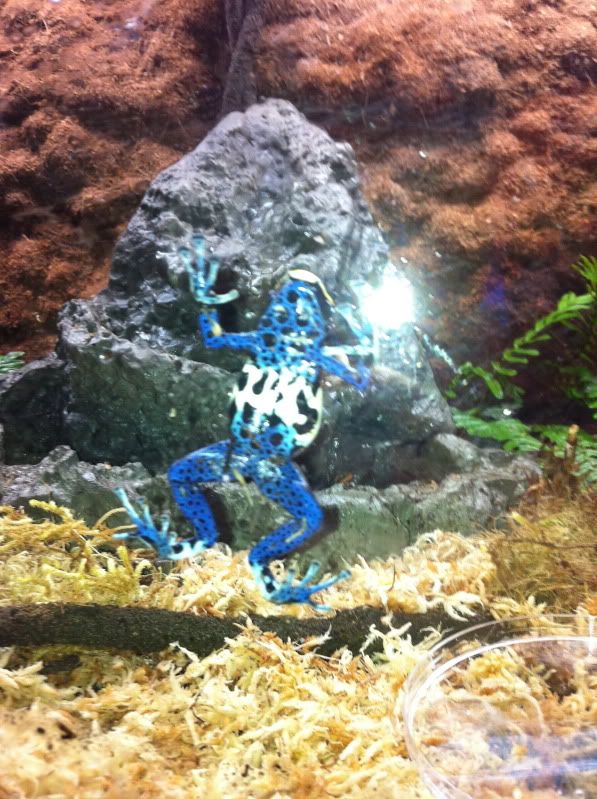 Love this picture, wish the glass was cleaner
Ok this is the first clutch of eggs the day they laid them.
This is the first clutch at 3 days, not very different but under a magnifying glass I can see the little dot and line starting to form so I think they are good. Opinions anyone??
This is the clutch they laid today still in the viv, I'm going to leave it in there until tomorrow.