Discussion Starter
·
#1
·
Hey Dendroboard! I'd like to show you guys the progress of my rack over the past year and a half. I finally got it to where I'd like it to be so its time that I share it with you all! I'm going to show you my rack progress from when I started in this hobby to where I am today.
So here is my rack when I first set it up in August of 2010...ugly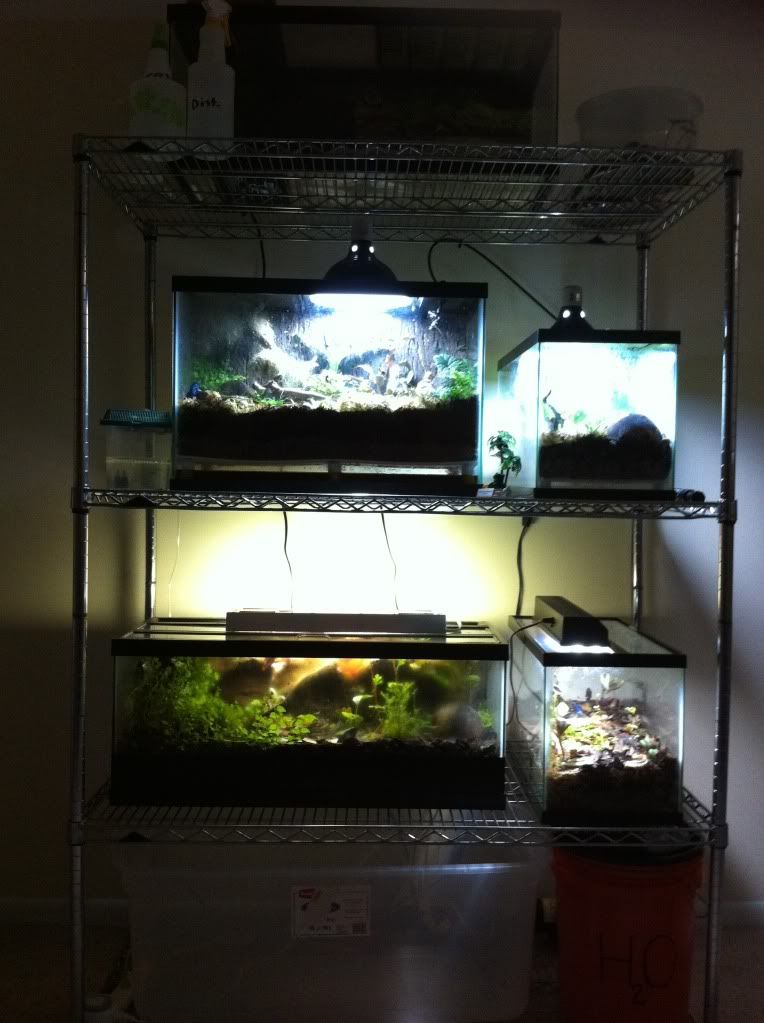 Here is a picture of my rack about 3 months ago...unorganized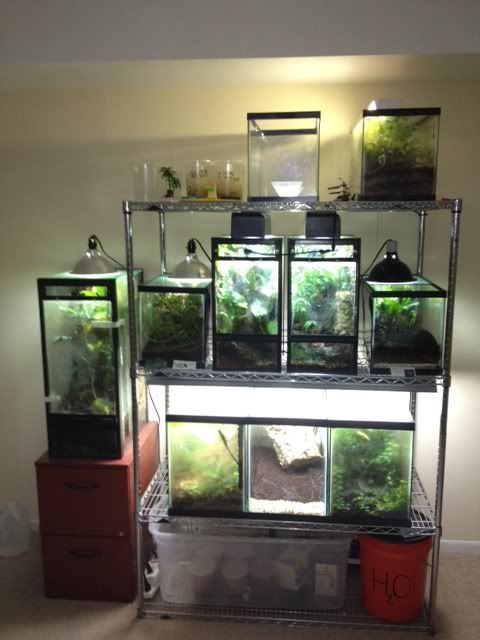 Last, this is what my rack looks like now...clean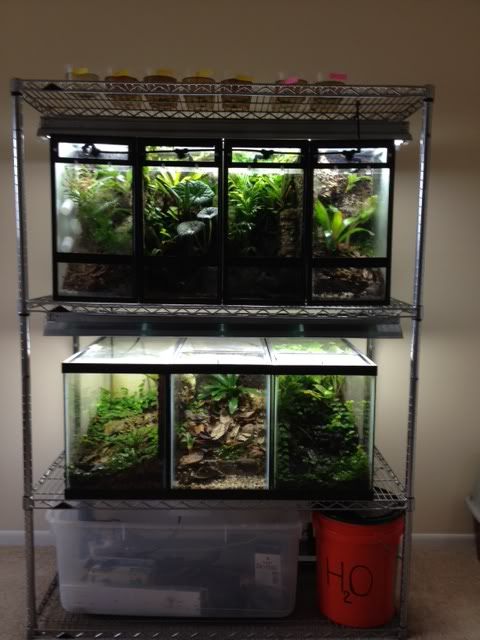 I know that you guys have probably seen this set-up before, but I'm proud of it so I wanted to share. So as far as the tank specs go, the top four tanks are all 10 gal verts. The tanks on the top row are all connected with the Mistking pump. The bottom three tanks are 20 gal highs. I know the pictures aren't the best, but all I have available is my iPhone. Some of the tanks need a little more time to grow in, but let me know what you guys think!
-Chris