Discussion Starter
·
#1
·
Hey,
I posted this on some other sites and i thought i'd share here as well...
Yesterday was a big day for me, frog-wise!
Hylomantis lemur arrived! They're only 4-5 months old so I got a ways to go, but eventually I hope to get them breeding. Lookin to bring these guys back from the brink of extinction!
Then, found my white's like this...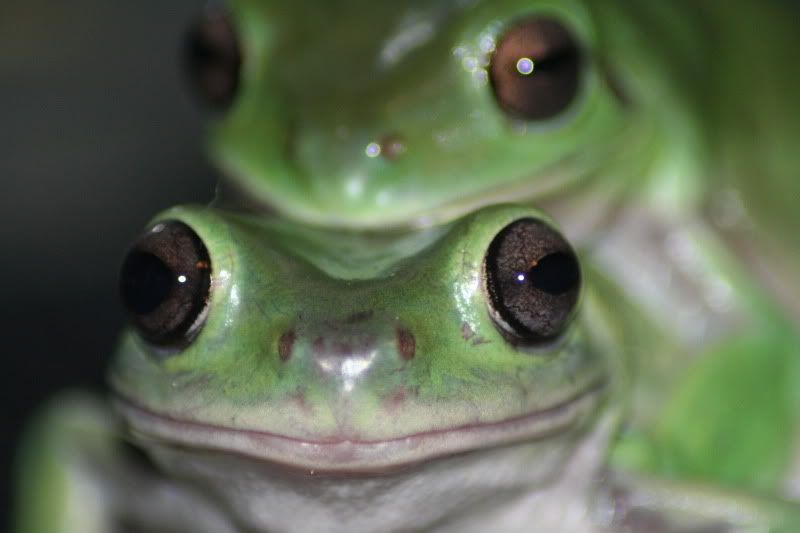 I know reproduction is just something they "do", but she looks pretty happy in the last shot! Not sure if I can handle any more eggs/tads, but I'll see what I can do!
I got some A. annae on the way, but after that I need to chill...(who am I kiddin?)