I honestly have not been pay that much attention to the film canisters. I have been spraying them a lot lately to push out dead flies and other debris that they collect. Cayo's are calling like crazy and the Almirante. The BJ's were but have silenced the last few days. The room is filled with calling. Here is what I found on the rack of 2011 imports...
Red Basti tad, pretty sure there is a second in the brom.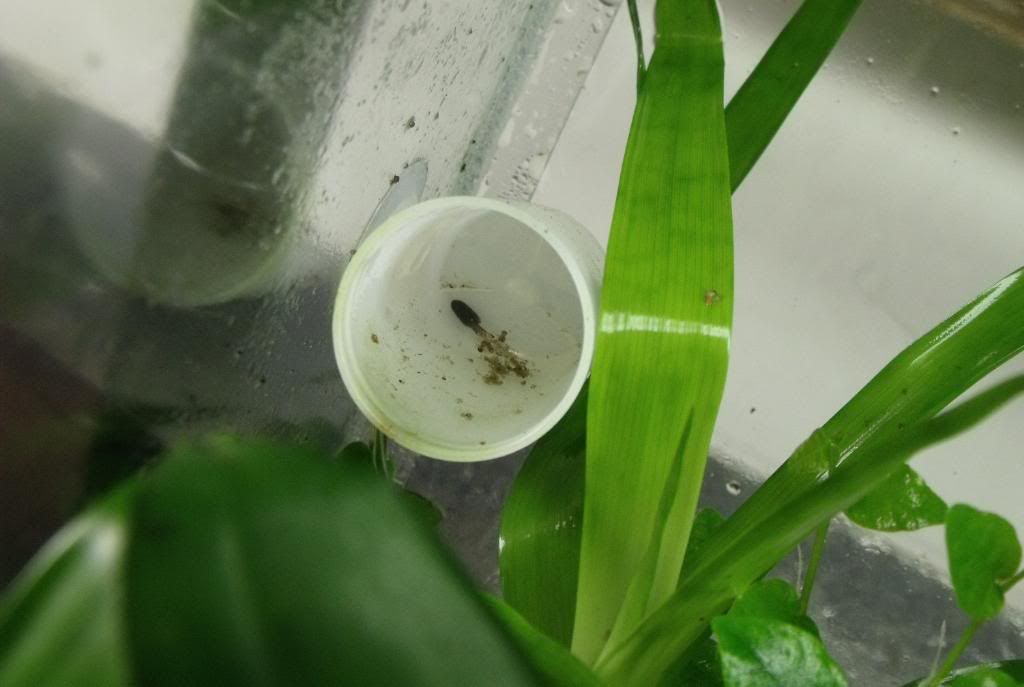 Almirante, 3 good and 3 bad.
I have more eggs that I have not gotten pictures of yet and I do not want to disturb tanks. So stay tuned!