just took a couple pics.
vivs not clean or plants pruned.
Auratus impossible to get a pic of, even during feeding time, but you can see them in person in the 'underbrush'. you'll have to trust that there are three.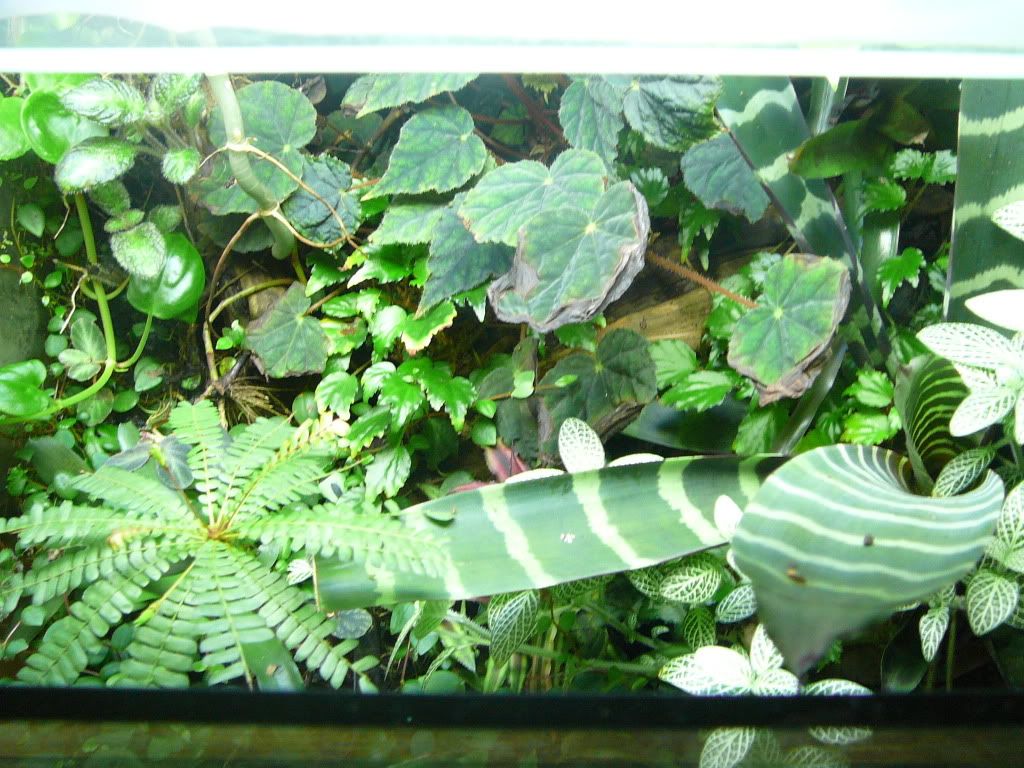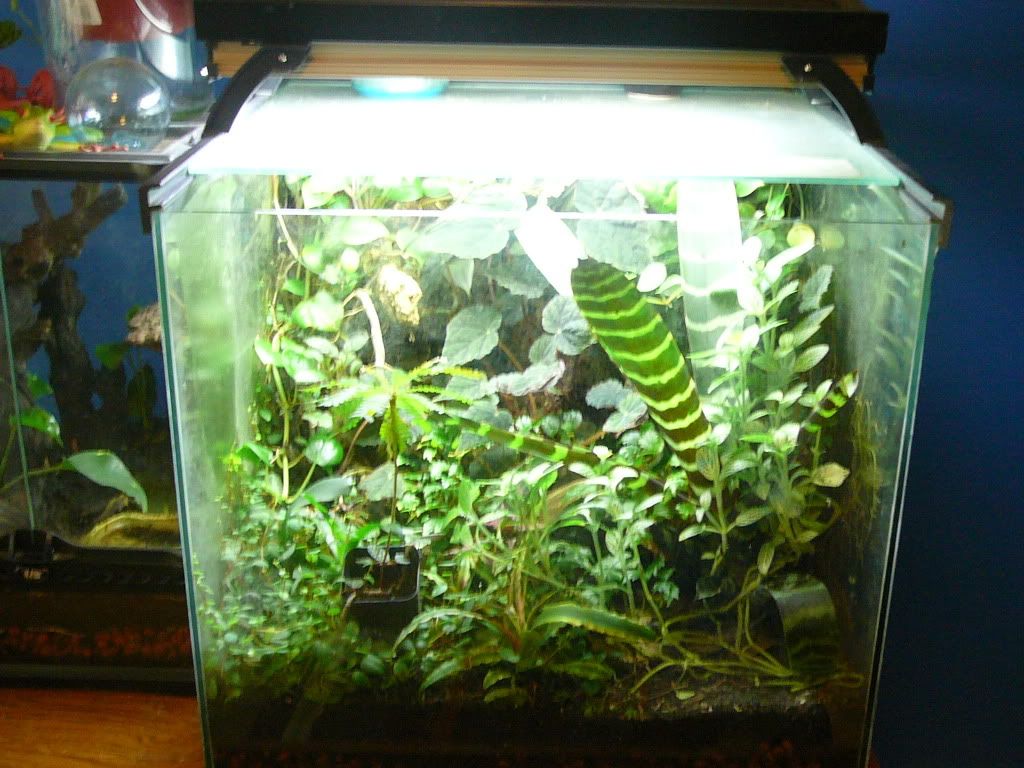 blurry gecko (not very healthy)
mixed species tank
My son wants to keep the tree frog now and my wife has agreed she can handle cricket feeding, so tree frog an exoterra viv off the market.
Chris