Discussion Starter
·
#1
·
Hi, just finished my first dart frog viv today. Quite happy with it, although need some more pebbles for the pool.
It has a tree fern panel background and partial side panels, a waterfall dividing the space, with a pool at the front.
Left hand side is mainly orchid bark and leaves, with some lichen and a nice rooty piece of wood.
Rhs is more soil based with moss, a raised shelf at the back, and a really nice piece of wood which I have slotted a couple of other pieces into to give more depth to the tank.
The middle section has a tupperware box which has lots of holes at the bottom and contains the filter/pump for the waterfall. The lid and front are covered by tree fern panels so the filter can be easily accessed for cleaning.
There is a fairly deep layer of leca with fleece on top, then some orchid bark, followed by a layer of dendrosoil from dartfrog, with a deep layer of eco-earth on the right and a thin layer on the left with more orchid bark on top.
There are a couple of pieces of nice red stone, a spawning hut and some seed pods.
There are a number of plants, mainly bromeliads, tillendsias, orchids, a couple of climbers and a couple of foliage plants.
It's in an exo terra 90x45x60 tank, with the exo terra canopy with 4x repti-glo 2.0 bulbs.
There is a heat mat on the back wall connected to a lucky reptile thermostat, and a lucky reptile super mist system connected to a lucky reptile hygrostat.
Still a few bits and pieces to fiddle with, but mostly done.
Just need to give the critters in the dendrosoil a bit of time to multiply, then I can get to the frogs!
First pic is before it was all watered in.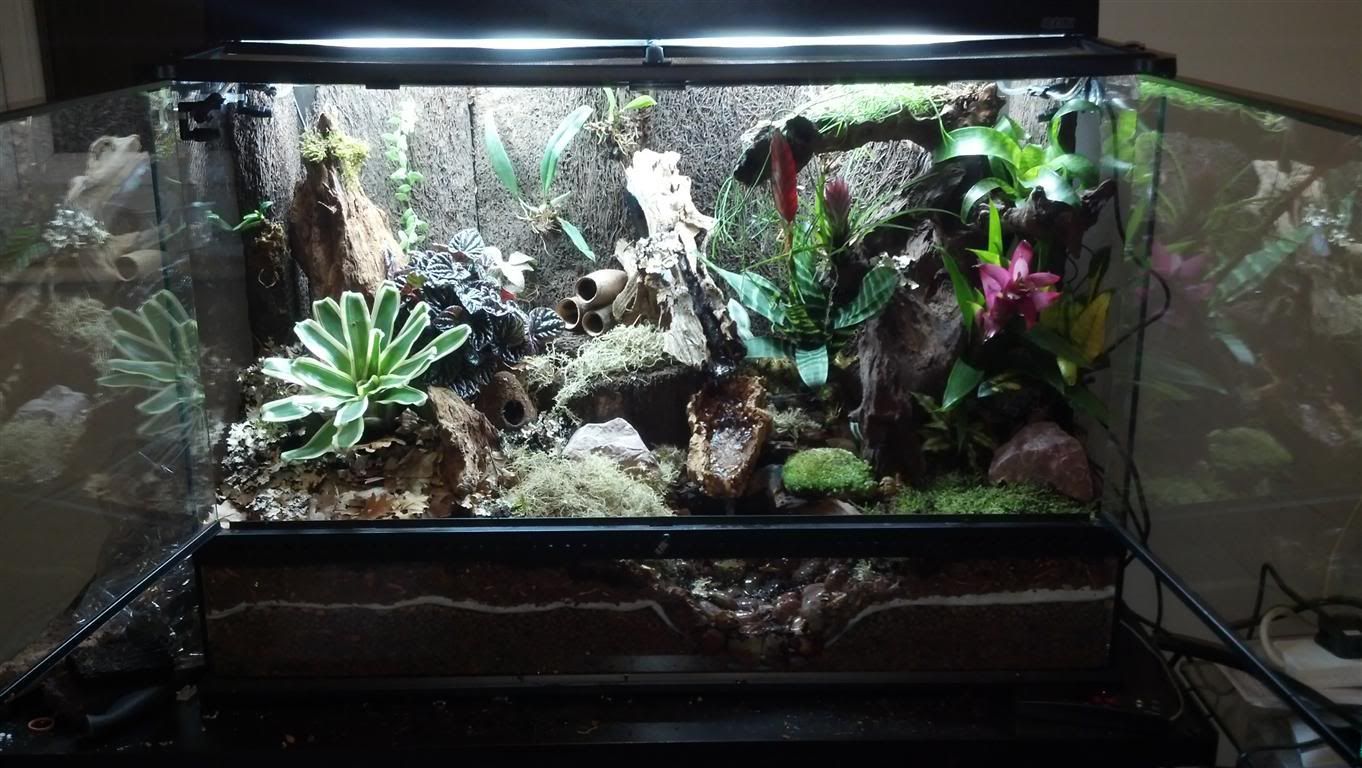 Second is with the mist system active.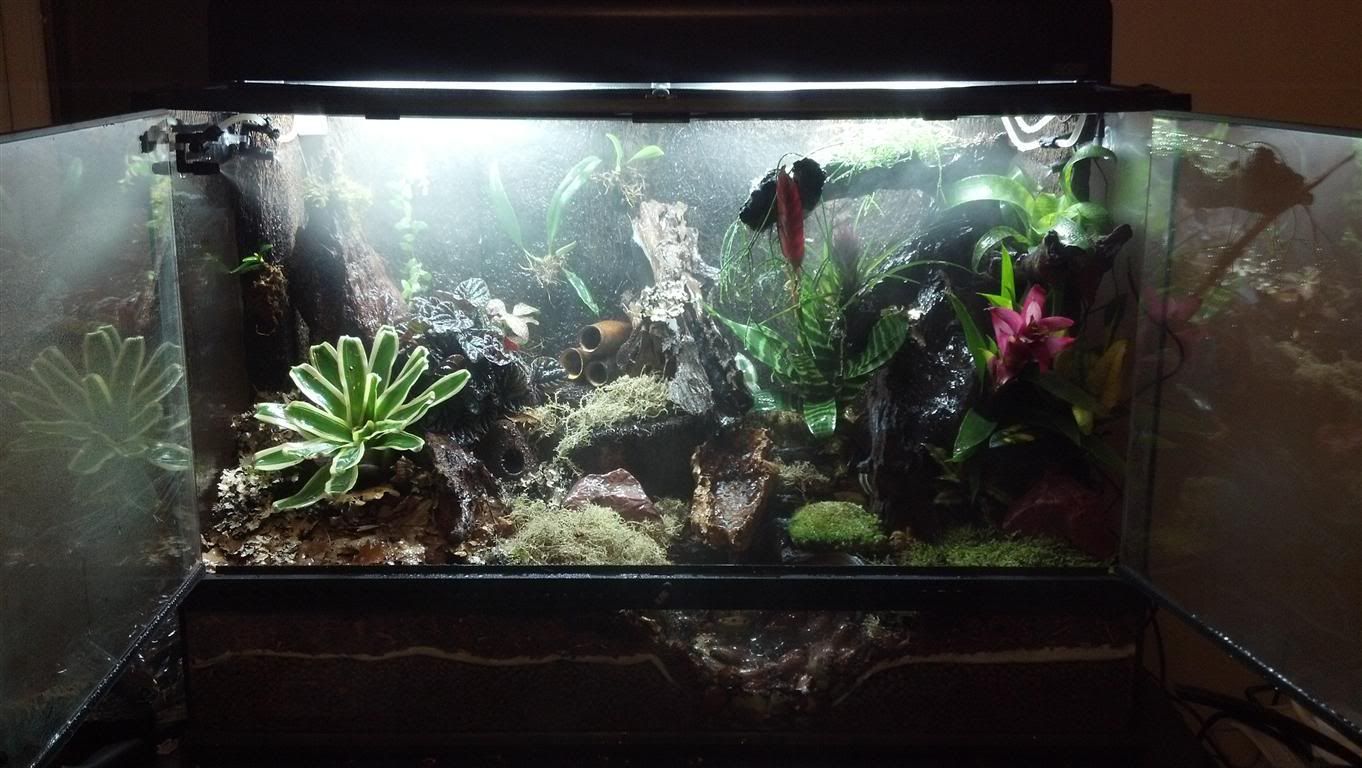 Let me know what you think