Discussion Starter
•
#1
•
First i want to thank everyone on these forums for the wealth of information I obtained from here while building my tank. I've had many species of lizards/frogs/amphibians/etc and never seen tank creation like these till i found this sight. So thanks a bunch for this sight. Anyways here it goes:
Day 1: Created false bottom. didnt take pics... im a noob.
Day 2: Great foamed tha background and inserted an awesome piece of driftwood. I didnt put too much driftwood in because tank is rather thin in my opinion.
Day 3: Siliconed and cocofibered the background. also cut a few holes for pots and plants. coco bark on bottom
Day 4: Plants and moss day.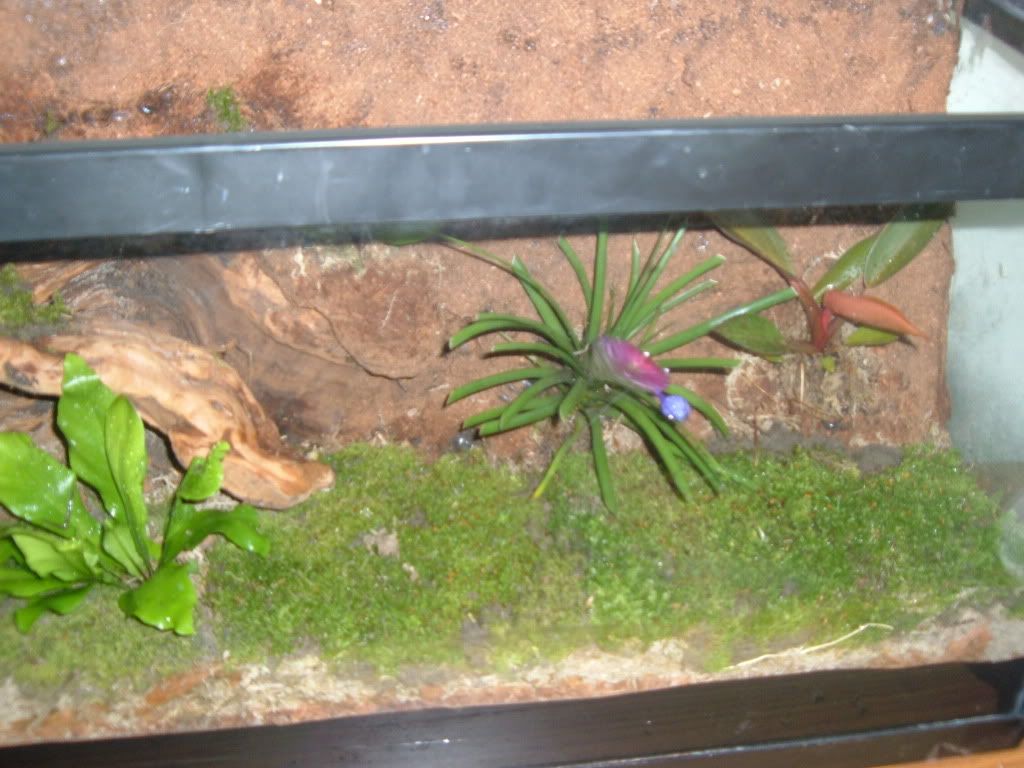 close up of driftwood hideout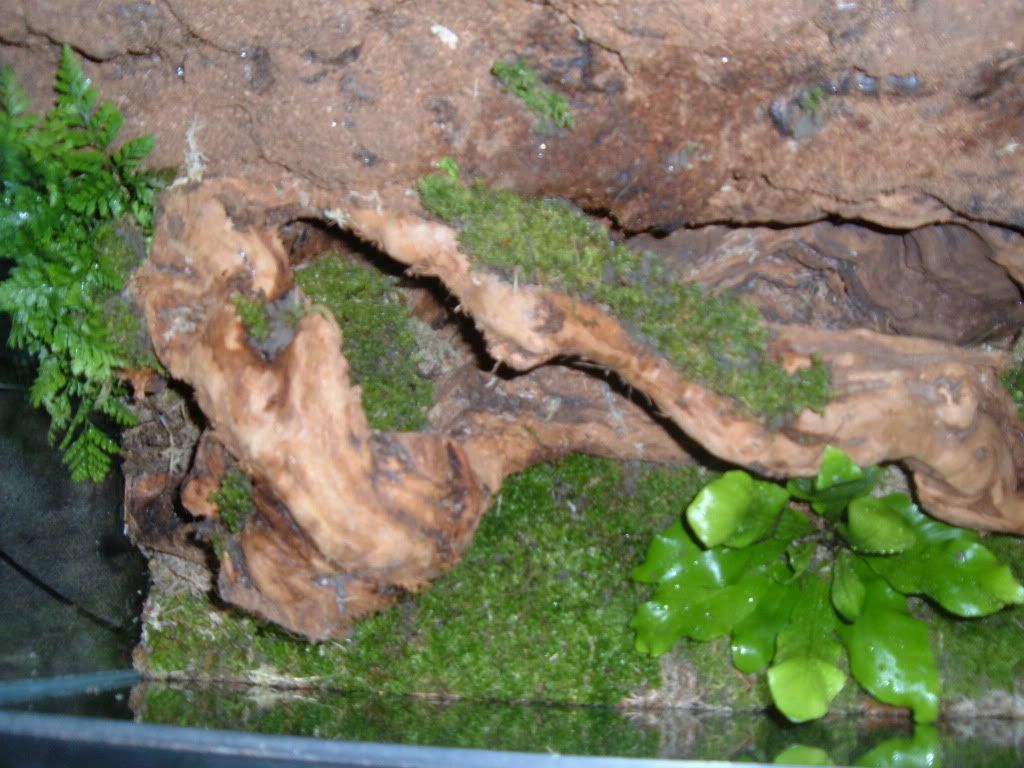 plants all in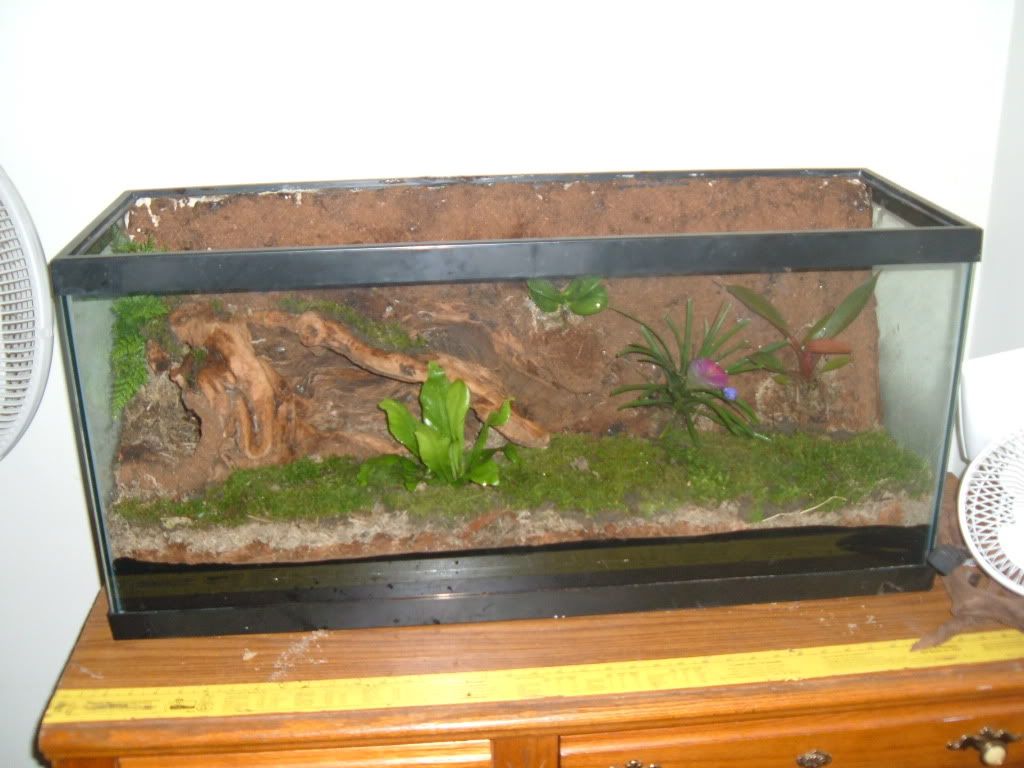 Day numbers are in no way accurate. prolly took me 4 months of failing and/or replacing before i was happy with what i was doing.
Plants are a bromeliad, some ferns, a philodendron and 1 orchid right now planted on some wisconsin sheet moss on sphaghnum/cocobark. I'll prolly put another orchid <or 2> in in a week or so. I didnt want to plant too much cuz i didnt want to clutter it right now. I had also originally intended to add a water feature over the driftwood, but decided against it being my first tank and ease of use/maintenance. Hope you guys like it. I'll also keep this up to date with growth and what kinda frogs im gonna use, as im not quite sure which I want. please send comments and/or suggestions.
Thanks.
Scott