Discussion Starter
·
#1
·
Greetings!
Just wanted to thank everyone for creating and maintaining this wonderful forum. Needless to say that all tutorials, tips and builds are a big inspiration for me. Exotic pets has been my hobby for quite some time now and I recently received two baby D. Auratus. They are currently housed in a small temporary tank I will be using until the end of the week before my 18" x 18" x 24" Exo Terra arrives. Before I begin construction, i wanted to ask a few questions. Note that they concern different things, so I'd rather write everything in one post instead of spamming all over the forum.
1) Has anyone tried sticking/securing glass/plexi to the inside of the terrarium and applying the background directly to it? I've red horrible stories about vivs getting cracked by GS/clay backgrounds, so I want to add an additional layer of security to the new build.
2) Unfortunately, they dont sell Great Stuff where I live (Bulgaria). Would any other foam of this kind work as well?
3) Would it be ok to put both Auratus in the 18" x 18" x 24" Exo terra immediately, or should i wait a bit until the frogs get a bit bigger? I fear they won't be able to find fruit flies in an enclosure that big until they mature.
4) This is a bit of an off topic health issue i've been having with my male Leptopelis Vermiculatus and I hope someone with enough experience with frogs in general can help out. About a month ago, he slipped from a vine and fell down. Since then, he's been clutching one of his hands and refuses to eat. I immediately took him out and placed put him in a separate small container. He is currently doing fine, but still refuses to eat. I force feed him once a day and he is looking healthy (except the clutched hand thing), but he hasn't made any progress yet. Any tips/treatment would be highly appreciated. Unfortunately, there are no specialised vets around, otherwise I would have taken him for a check up.
Here are some pics of my current species. Just to give you a disclaimer before you proceed: both D. Auratus are different and I'm not planning to cross breed them. PDF's are scarce in my country and I had the chance to take the last two of the shipment. They are still way too young to breed and I'll be keeping them together until I make a second viv to move the blue one (and hopefully make a small group of each species later on.
Leptopelis Vermiculatus: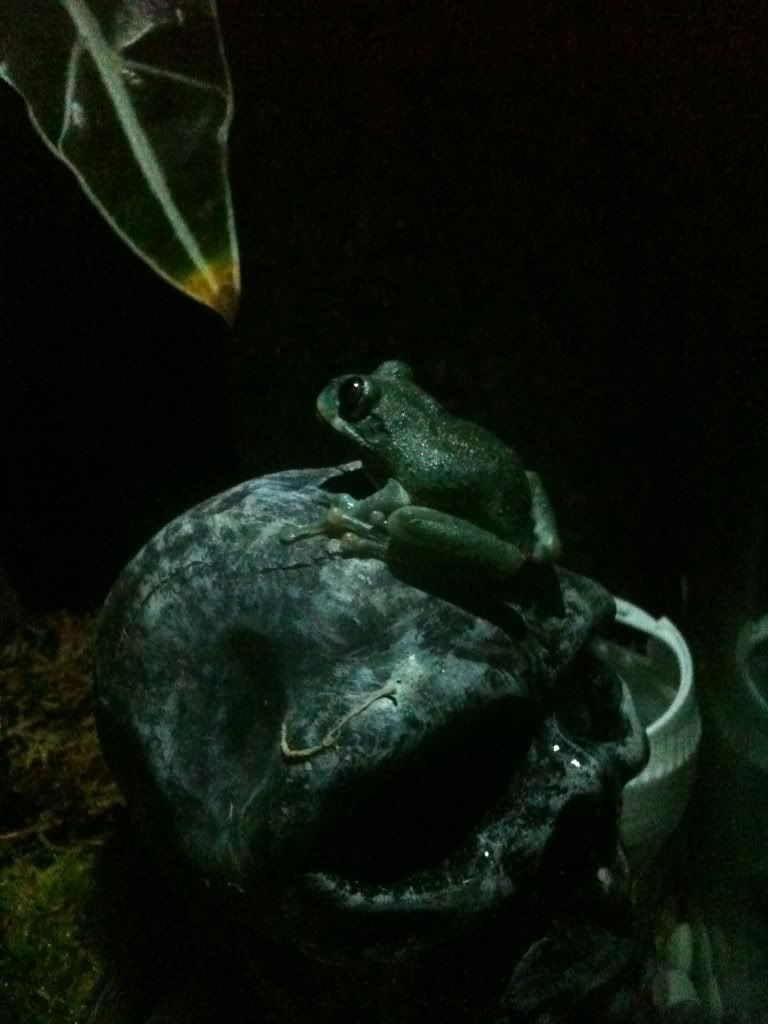 D. Auratus:
The green one (slightly bigger) chillin in the coco hut: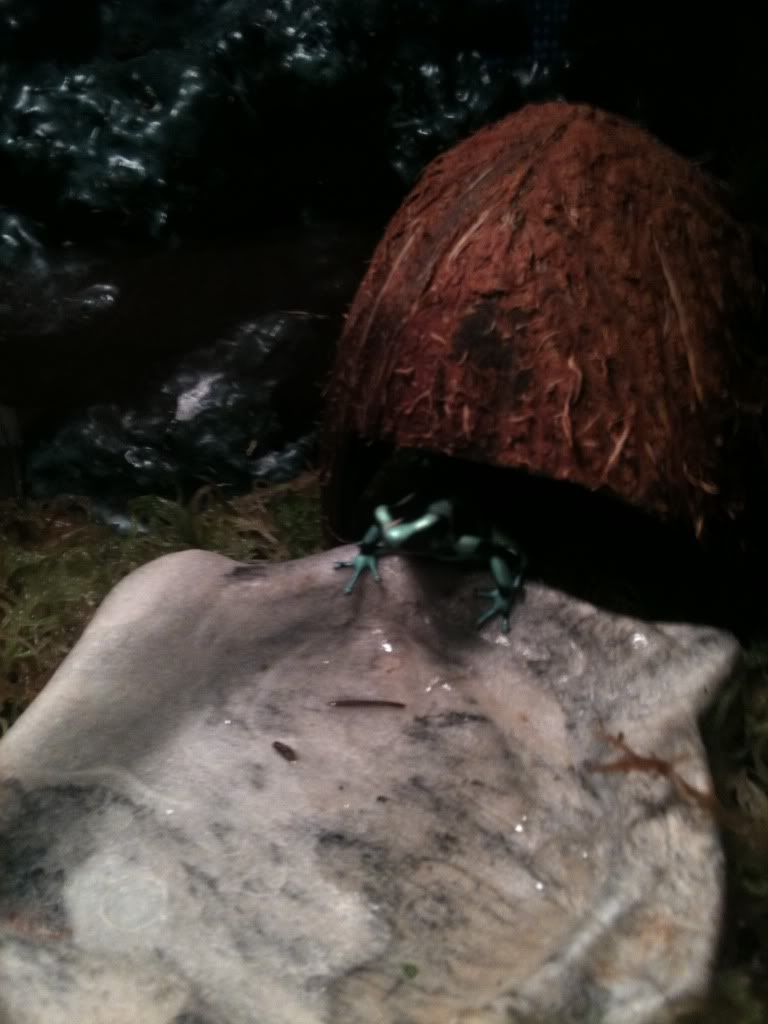 First Leptopelis viv turned out a complete disaster. I'll be redoing it next week: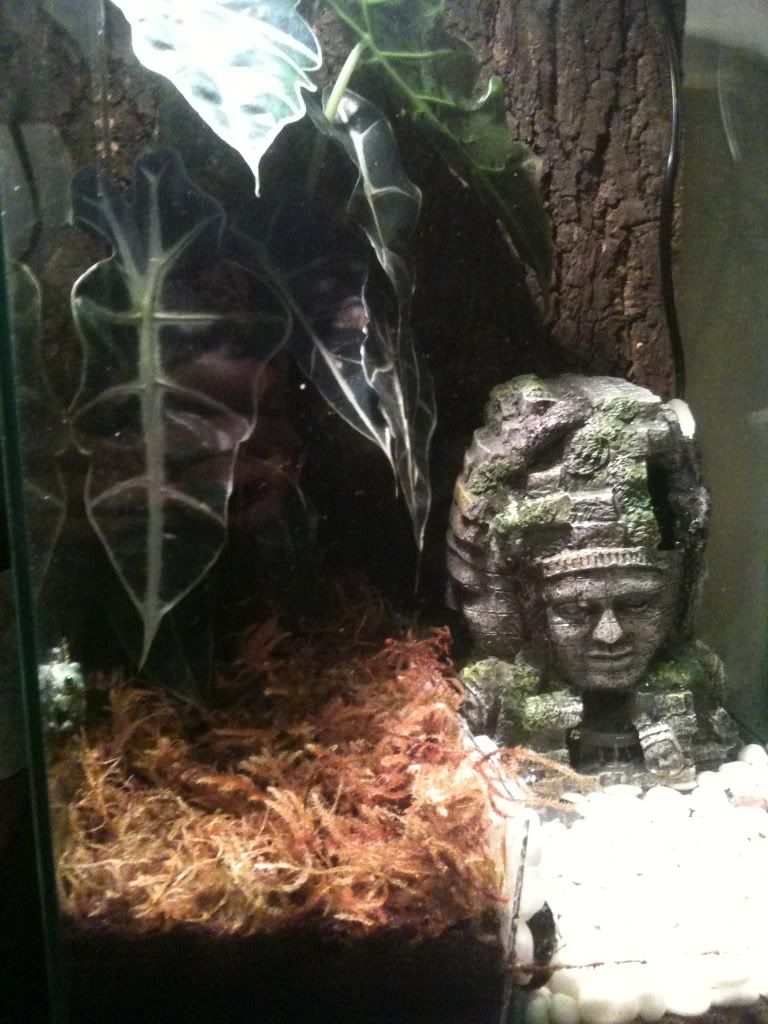 My female leopard gecko and axie: